25 years of Peach: Part 4
In the fourth of the series' instalment Peach celebrates a quarter of a century in the business with a selection of adland's best ads, featuring spots from Nike, Tourism Australia, and Kenzo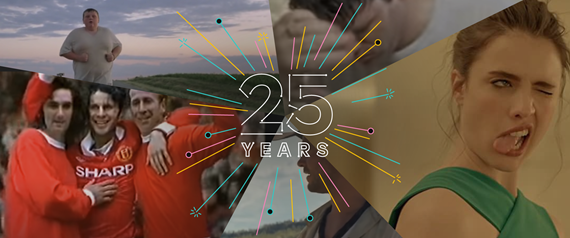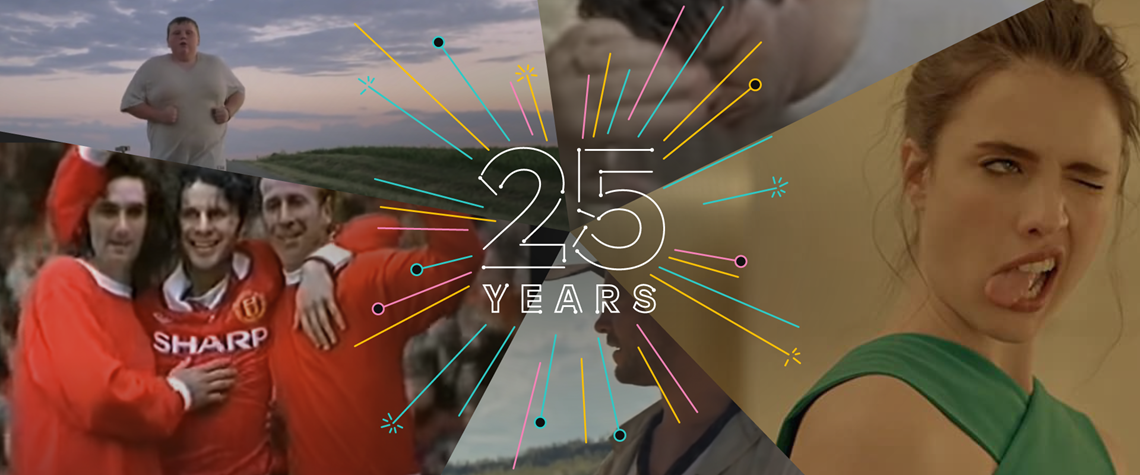 In the information age, a day can feel like a long time, especially in the hyper fast-paced world of advertising. 25 years, then, represents an era in which - quite simply - everything has changed. And then changed countless times again. 
One constant in the industry since 1996, however, has been the adtech platform Peach and its ability to deliver creativity. Peach's impact on adland really cannot be understated although it's simplicity has always been Peach's game. And as the industry stands at a point at which complexity is weaving its way into every facet of the creative process, a little bit of simplicity feels like an incredibly modern need. 
Today, however, we're taking a moment to reflect back on the road that brought us to this point. Over the course of this series of articles, we'll hear from some of the highest-profile and influential voices in adland about the creativity which means so much to them. Each interviewee has picked one ad which they remember fondly, taken from any moment over the past 25 years. As we chart our way through the past quarter century of creativity, we'll reflect on just how vital creative delivery has been in ensuring that these moments of inspiration took place. So, with all that in mind, here's to another 25 years…
---
Dundee: Son of a Legend (Tourism Australia, 2018)
Jen Speirs, Executive Creative Director, Rothco: Is it a teaser? An ad? A parody? A movie? Yes. And then some. The Dundee campaign for Tourism Australia burst into the world and made everything that came before it seem, well, meh. I mean The Super Bowl, Australia campaigns, celebrity appearances – this was the new way to do all of that, better. It was epic. And crafted to within an inch of its life.
Once the decision was made to do this ad/movie extravaganza – there wasn't a single detail they left out in order to make us all believe it was real. And when I think about what it would have been like to be part of the team – I'm part jealous/part on edge. Imagine the thrill of the client buying this. Then imagine the utter fear that each new partner you brought on board could be the one to share the secret and ruin the whole thing. Then imagine when it landed, and realising your smart-arsery was so on point, that you fooled the world. What. A. Ride. I'm literally jealous of the process here, and to be honest - I'm not sure that's ever happened before.
I Have A Fever (Combos, 2008)
Steph Van Niekerk, Creative Director, Grey South Africa: It may be a relic from 2008, but this Combos campaign from TBWA\Chiat\Day New York never gets old. This is classic storytelling at its best, and it's based on a timeless, universal human truth that life would look rather different without moms. As a snacking brand, they could hardly really boast about nutritional values and virtues – but instead of trying to wash over this, they leaned into it with the line "What your mom would feed you if your mom were a man."
The platform also had serious longevity too, which spawned many executions and hauled in a ton of awards. The casting of the 'man-mom' is genius, the scriptwriting is perfectly nuanced, and the pacing, performances and art direction all work together to create a body of work that is delightfully rough around the edges – just like what the world would be like if your mom were a man.
Find Your Greatness - Jogger (Nike, 2013)
Andres Ordonez, CCO, FCB Chicago: We all have that one reference we keep going back to, that one spot that, for various reasons, just sticks. For me, that reference is a film created by Nike. GREATNESS.
You know the spot. Or should. A singular kid, jogging down a long straight road. One shot as he approaches the camera, with a sparse but poignant voiceover.
I remember there was a controversy around the kid they picked. He didn't fit the idea of what an athlete was. He wasn't what anybody expected to see or be inspired by. But the beauty of great advertising is that it stops you. It reframes how you think about something. And when you heard that narration, over that simple shot of that kid on that road, you realized that it wasn't the kid that was wrong. It was the built-in perception of what everyone thought he could be that was wrong.
I loved and still love every single word of that narration. The craft behind the sound, the kid, the simplicity of how it was shot. Sitting in a sea of ads yelling at you, it spoke to you.
I believe this film not only communicated but also achieved its own greatness as a piece of advertising. I could name a few more great ones but this is the one that keeps coming back to me. To remind me of how much we miss copy-driven, simple, work. And that we can all achieve greatness in everything we do.
Greatest Ever Side (Reebok/Manchester United, 1995)
Mark Benson, EVP for VFX, Technicolour Creative Services:  The ambition for production was unprecedented; leveraging digital technology with a methodology that was unproven. The courage, belief, and conviction that the film could be made was totally inspiring, and when the film was finished the night before it's first airing during the FA Cup Final, there was never a better time to confirm that "nothing is impossible", until the next time that we would say "nothing is impossible!"
Kenzo World (Kenzo, 2017)
Andrew Fox, Chief Design Officer and VP of Marketing, Peach:  The choreography, the architecture, the attitude, the big rude music — and the wit of it all. Margaret Qualley's acting and dancing with the choreography by Ryan Heffington make it another Spike Jonze masterpiece — and the only good perfume ad. My wife and I have watched this repeatedly and always in awe.
(This article is one of a five-part series of Peach's 25th birthday celebrations. Look out for new pieces over the coming weeks, filled with more great ads and the reasons why they live on in our imaginations. Read the first instalment here, and the second here, and the third here.)