Peach at 25: Part 2
In the second of the series' instalment Peach celebrates a quarter of a century in the business and a selection of adland's highest-profile voices look back on the creative moments which have defined the past 25 years.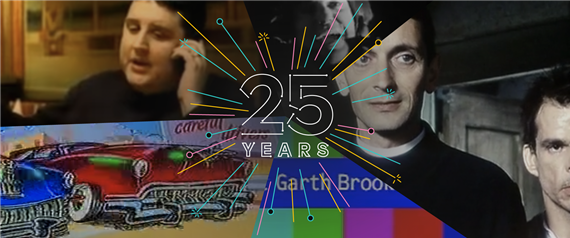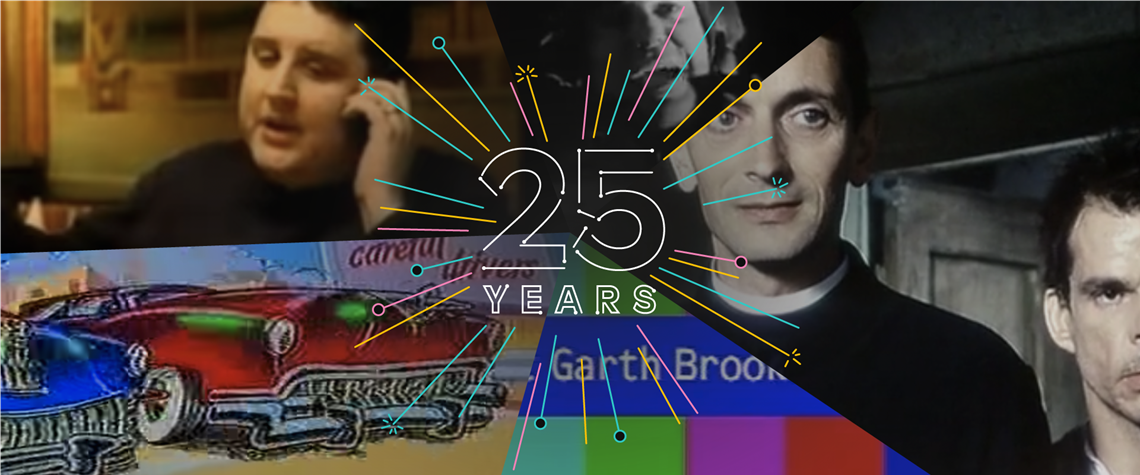 In the information age, a day can feel like a long time, especially in the hyper fast-paced world of advertising. 25 years, then, represents an era in which - quite simply - everything has changed. And then changed countless times again. 
One constant in the industry since 1996, however, has been the adtech platform Peach and its ability to deliver creativity. Peach's impact on adland really cannot be understated although it's simplicity has always been Peach's game. And as the industry stands at a point at which complexity is weaving its way into every facet of the creative process, a little bit of simplicity feels like an incredibly modern need. 
Today, however, we're taking a moment to reflect back on the road that brought us to this point. Over the course of this series of articles, we'll hear from some of the highest-profile and influential voices in adland about the creativity which means so much to them. Each interviewee has picked one ad which they remember fondly, taken from any moment over the past 25 years. As we chart our way through the past quarter century of creativity, we'll reflect on just how vital creative delivery has been in ensuring that these moments of inspiration took place. So, with all that in mind, here's to another 25 years… 
---
Last Orders (Stella Artois, 1998)
Simon Lloyd, CCO dentsuMB UK: "We can't do comedy. We are a premium brand. We can't do comedy. We want the work to be cinematic."
I was at Lowe London when the Stella Artois account moved to Mother. As it left, the agency made a coffee table book of all the work. It was jaw dropping. 25 years of the most incredible collection of storytelling, writing and art direction. Walking about surrounded by the people that produced that work was humbling and mildly terrifying. 
In the middle of that book was a film that I remember vividly: 'Last Orders'. The performance. The characters. The music. The world. And most of all, the humour. 
Imagine presenting the script: "We open on a man on his deathbed"… "Right." "Yeah, then we end on a vicar. He is a drunk." "… Right." "Oh yeah, and they all speak French." But what a great story it turned out to be. Written by Don Barclay and Charles Inge and shot by Jonathan Glazer. It's a masterpiece.  
Red Car/Blue Car (Milky Way, 1989)
Nigel Clarkson, Global Chief Revenue Officer, Hivestack: Clearly, all my favourite ads are OOH ads, but if you *force* me to pick a favourite TV ad, mine comes with a story! Growing up as a kid in the 70s/80s, in a world before multi-channel TV, I used to love watching ads and had a pretty good memory for them. I was one of the unusual kids that wanted to work 'in advertising' when I was younger, because I loved ads, especially the old school jingles (ie – the ads we all *still* remember 30 years later!).
Around 1998, I was working for Clear Channel, and we had just done a site tour for the Mars client and creative team. Now a 'site tour' in the 90s basically meant getting on a bus (filled with booze), driving round London looking at OOH sites, then going for an all-afternoon lunch. They were great!  For this particular lunch we went to Chutney Mary's, a lovely Indian Restaurant on the Kings Road (for your younger readers, just opposite Embargos / Crazy Larry's nightclubs). The two creatives were lovely guys, a bit older than me, and pretty chilled. They'd just seen their Mars ads all over London on the best billboards sites. 
I asked them what other stuff they had worked on. One of them replied, "Do you remember the red car and the blue car ad?" I then proceeded (wine had been consumed) to start singing the red car and the blue car Milky Way ad, word for word, back to them. We ended up all joining in together. Far too loudly signing "all red wants to do is stuff his face. He eats everything he sees, from Trucks to Prickly trees, but smart old blue he took the Milky Way". At the end we all smiled at each other remembering a moment in time when the ad was out, and you could see that it meant a great deal to have their ad so fondly remembered. High art it certainly was not, but a great ad it certainly was. So I think for that connection moment played out 10-15 years after the ad first launched, that the Milky Way 'Red Car, Blue Car' ad has to be my favourite ever.
Apology (FedEx, 1998)
Jason Stefanik, Executive Creative Director, dentsuMB US: This ad just makes the 25-year cut off, but it's one I've thought about a lot over that time. I remember being at a Super Bowl party and when it ran, people actually got up to check the antenna and then they just stood there, silently reading this fast-scrolling copy. It was so simple, so disruptive, and so funny. It completely changed my perception of what advertising could look like and what it could do. Sure, there are funnier and flashier ads out there. But the core idea here was just brilliant.
Monsters (John Smiths, 2009)
Mike Shaw, Director, International Ad Sales, Roku Inc: My favourite ad is for John Smiths, with Peter Kay seemingly being a brilliant father to his very worried daughter only for it all to go monumentally wrong at the end. The 'curry house couples dinner' scenario, deadpan delivery and almost predictably brilliant twist makes it a fantastic piece of work. As part of the great series of ads featuring his no-nonsense northern everyman character, it helped John Smiths stand out in a very crowded market.
Dambusters (Carling Black Label, 1990)
Ross Priestley, VP, Advertisers & Brands, Peach: Taking an iconic British film with a beloved soundtrack and using humour and wit to flip it on its head and make the historic 'enemy' the hero of the ad. Football, humour and beer - a great combination. At the time it was superior to most of the comedy programmes on TV and I used to hope it came on during any advert break in a programme I was watching!
(This article is one of a five-part series of Peach's 25th birthday celebrations. Look out for new pieces over the coming weeks, filled with more great ads and the reasons why they live on in our imaginations.)