Automate your digital campaigns
Superhero digital advertising: scale creatives at speed, power your media buying and collaborate in one A-Z environment.
Read more on the Cape website
Trusted by leading brands around the globe
Create
Accelerate the creative production process with dynamic templates and AI solutions that ensure compliance with your brand guide.
Create all your campaigns from social to email and DOOH in one environment
Enable templates for creative versioning by building them in-tool or importing projects from Adobe
Enable non-designers to create marketing assets
Collaborate
Optimise campaign management in one central hub with custom workflows that match your company.
In-tool communication with review and approval points
Flexible authorisation levels and alert management
Personal dashboard with all your upcoming campaigns and actions to be taken
Publish
Centralise your campaign management for all digital channels so you can publish both your ads and your bid strategies to any advertising stack in one go.
Manage all your campaigns from one environment
Make publishing less error-prone by automating
Slash time spent on campaign activation and ad ops processes

How global brands use Cape
Discover how companies use Cape to realise their digital growth aspirations and exceed customer expectations.
Just Eat Takeaway
of repetitive tasks have been automated globally
Philips
saved every year
KLM
campaigns per year managed on Cape
Dynamic advertising
Connect campaigns with real-time data
Transform your campaigns with live feeds. Increase your agility and easily create campaigns that are weather or location-based without touching a button.
Effortlessly steer on-brand content on autopilot, ensuring consistent branding in your campaigns
Enrich your data for relevant, personalised and better-performing campaigns
Make your advertising dynamic based on products, location or contextual data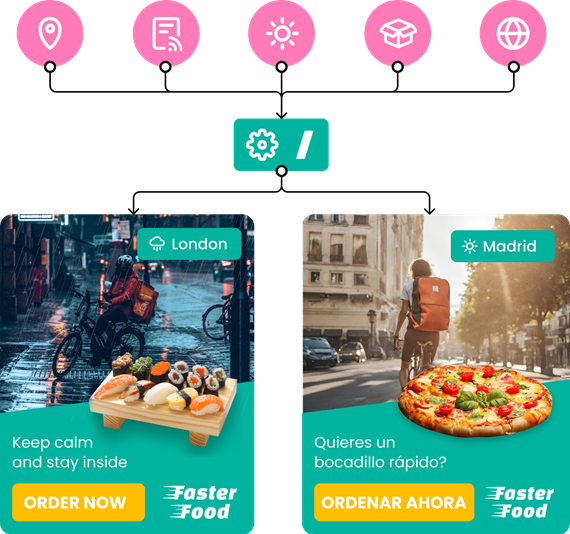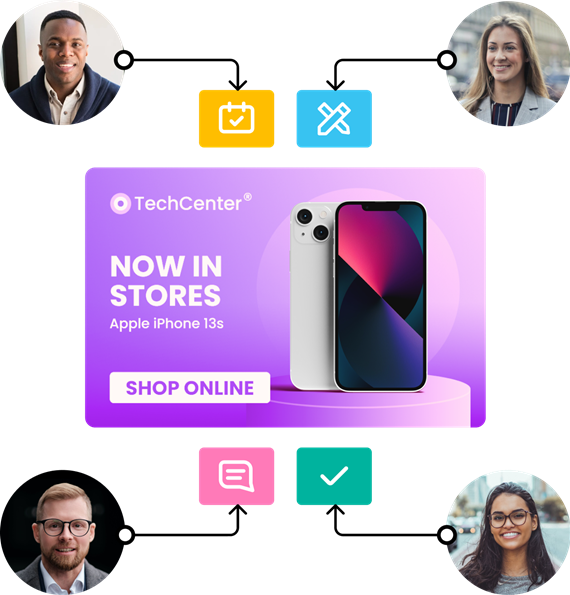 Campaign management
Your digital campaign process in one place
Get rid of slow, expensive and inefficient processes. Improve your workflow with less context-switching, faster cycle times, and fewer errors.
Accelerate your time to market, gaining a competitive edge through efficient campaign execution
Ensure a personalised approach to your campaigns, with tailor-made solutions for any use case
Make your campaigns resonate with all your audiences across markets, with advanced localisation options
Seamlessly integrate with other tools and platforms through direct API-based connections
Asset management
With growing content, there is a need for digital space
Make searching, organising and analysing assets easier with smart digital asset management.
Manage your marketing assets with a user-friendly approach that redefines efficiency
Transform asset organisation and locate your valuable resources with ease
Add expiration dates to your content so you always use up-to-date assets
Assemble teams with custom authorisation profiles based on user roles, markets, and brands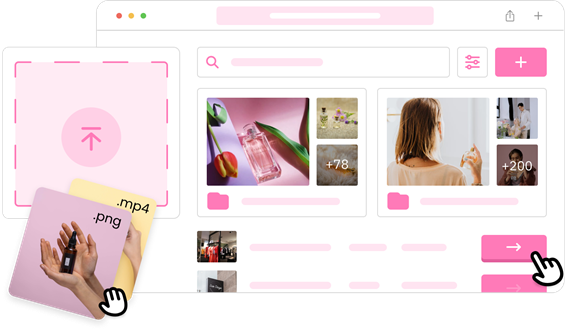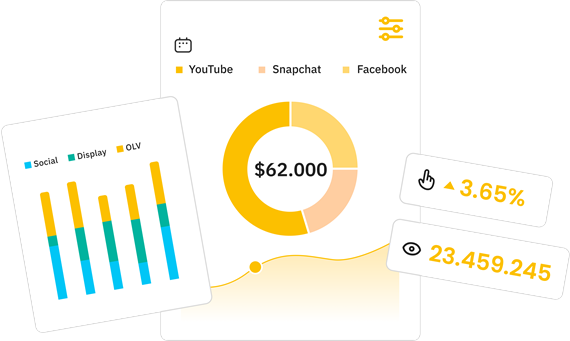 Reporting
Measure your multichannel campaigns with high-level reporting
Easily provide real-time insights in campaign performance, based on metrics like view rates and click-through rates.
Receive real-time insights in campaign performance
Manage the real-time campaign data effortlessly on market and user level
Compare campaigns, ad groups and ads from different ad platforms in one dashboard
Artificial intelligence
Enrich your campaigns with next-level AI integrations
Level-up your campaign process and ad creation with a whole set of powerful creative AI features.
Unleash the potential of AI with image, text, and audio generation
Streamline your labelling tasks through the power of AI image recognition
Analyse video and dynamic image ads, and get valuable insights for your campaigns
Automatically generate ad variants, and explore multiple creative directions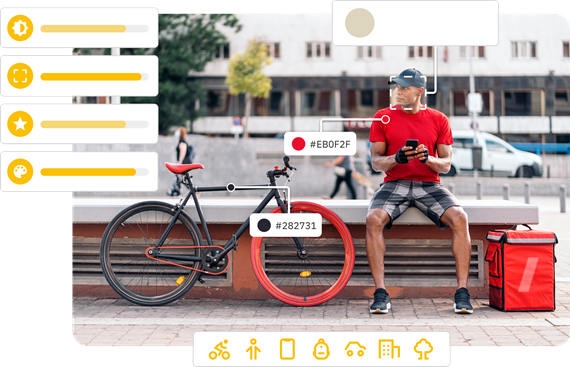 Discover more about Cape
Visit the Cape website to find out even more: from how we can help you surpercharge creative versioning and publish across digital channels, through to case studies and testimonials.