The Converged TV platform
The collaboration platform
Peach is reinventing the way video ads get from edit to ad platform, broadcaster, social and more. Our technology unifies digital and linear advertising ensuring quality, ease of collaboration and distribution at speed: eliminating complexity, delays and costly mistakes

The Peach product is now called Peach Connect
We are currently rolling out the name change of the Peach product to Peach Connect. Read more…
Right files. Right format. Right where you need them.
TV. Digital. OTT. Banner. Server. Wherever they're going, ads arrive perfectly with Peach Connect.
As ads journey from concept to consumption, collaboration between producers, agencies, brands, and media owners is crucial. But unnecessary complexity can erode quality, cause costly delays and ultimately damage your client's brands.
For 25 years, Peach has been simplifying processes for adland. By bringing together unrivalled industry expertise with innovative technology and international reach, Peach radically improves the way ads get to screens around the world.
No more delays
Seamless collaboration
When getting campaigns live, everyone involved works together in Peach Connect, so everyone knows who has which assets, and where the gaps are.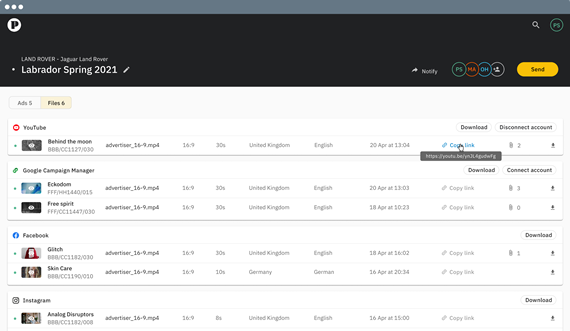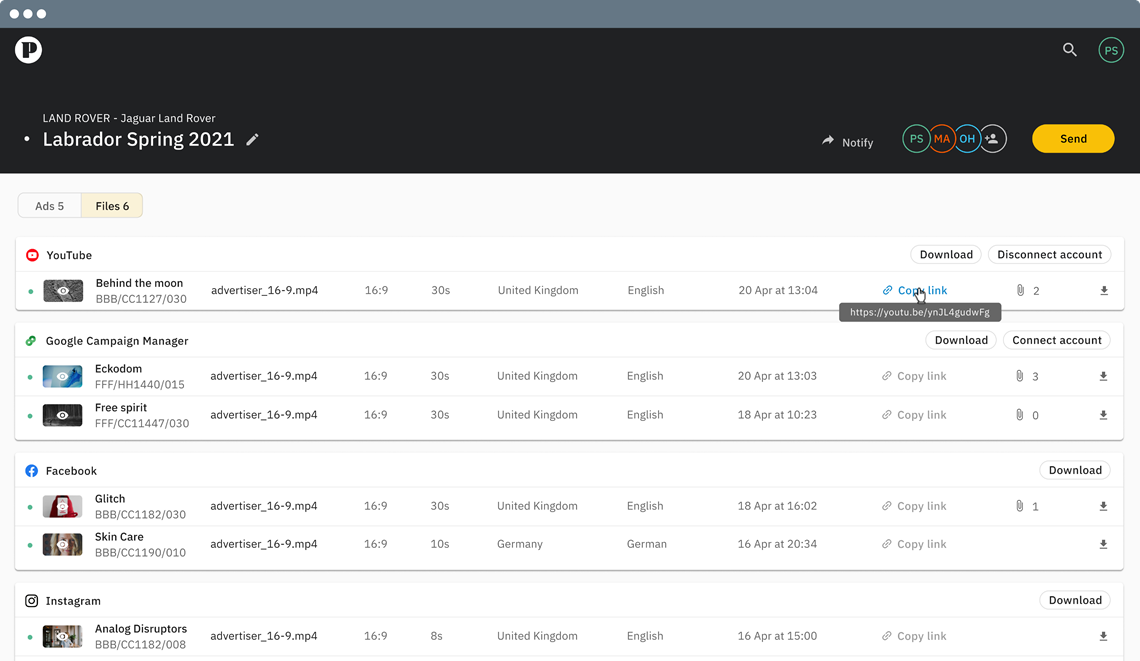 No more formatting errors
Be quality confident 
As advertising platforms multiply, so do the requirements for assets. Peach Connect quality checks the creative then automatically creates files in the right format for the media.
No more communication chaos
Efficiency as standard
Because Peach Connect tracks all your assets across the entire ad management workflow, it's easy to swap files, update versions, and optimise your team's workload – so they can do their real jobs rather than endlessly chase assets.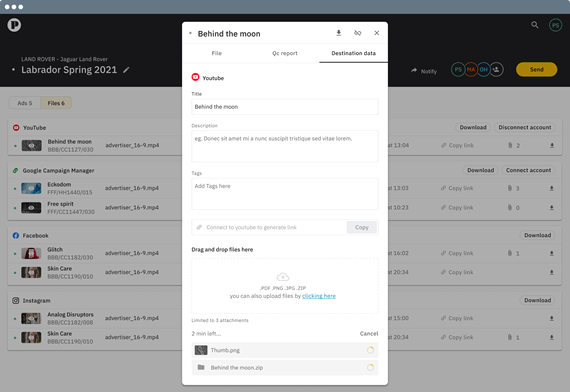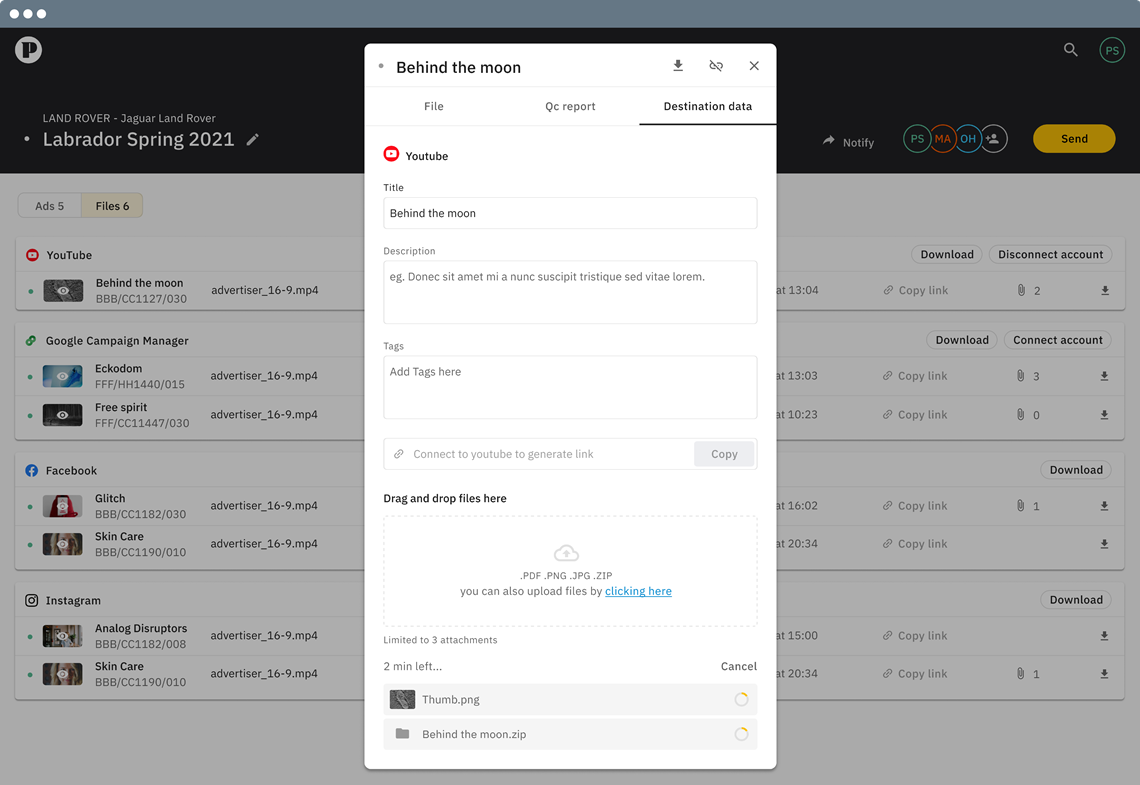 Peach: taking the pain out of campaigns since 1996
When campaigns start late, brands lose effective campaign time, media owners lose yield, media agencies lose the integrity of their plans — and creative and media agencies lose their minds every time the phone rings. 
That doesn't happen in broadcast. Why? Because Peach's streamlined advertising workflows are already used as standard with creative agencies, post-houses, media agencies, and broadcasters. 
Now, Peach's technology works across the whole ad ecosystem. So, whether you're sending a single ad to Facebook, or a multimedia campaign to TV, digital and online, with Peach the only thing you stand to lose is your stress headache.