When it comes to sustainability, as in life, perfection is something elusive. At Peach, we are committed to taking tangible steps towards becoming an ever more environmentally responsible organisation: through our products, our operations and for our clients.
Don't worry. We aren't the ones evaluating our own efforts. We're already working with Ecovadis, the leading provider of business sustainability assessments, to evaluate our organisation comprehensively against global benchmarks and set ESG (Environmental, Social and Governance) targets based on the areas that need improvement.
By prioritising these areas, and the ESG standards set by our investors, Inflexion, we aim to improve our sustainability performance, achieve and publish an Ecovadis rating in 2024.
Version 1 (15th November 2023)
of internet emissions created by advertising
The bigger picture
Advertising workflow is incredibly carbon intensive, using a large amount of energy to transfer files and air adverts. Online advertising already consumes more than 10% of internet emissions (Environmental Impact Assessment Review, 2018) and this is growing. 
Not only is this bad for the planet, but also for the ad industry's reputation. 
At Peach, we want to be part of the solution.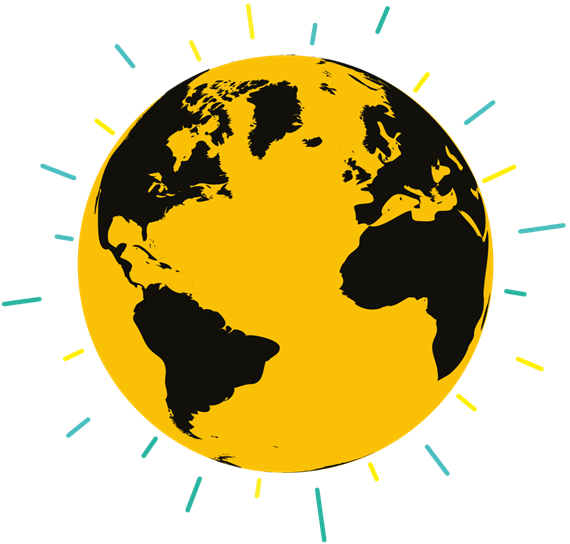 What are we doing about it?
On a mission to streamline the advertising workflow, we have a suite of products which simplify processes; saving you time and energy as additional benefits. As we grow, and continuously upgrade our products and features, we are designing with energy conservation and sustainability as standard.  
With the support of an established internal Green Team, Peach is committed to becoming net-zero by 2035. We are taking tangible steps, like going paperless, to improve the emissions associated with our infrastructure and suppliers. With time, we intend to measure our carbon impact through our certification with Ecovadis and with the help of suppliers like AWS. 
As of 2021, our carbon intensity per employee was 15.89 tCO2e, (based upon 240 employees using market-based emissions) measured by our partner, Positive Planet. We're on a mission to continually decrease this and so, we've developed an action plan to address the areas for improvement, initially focusing on enhancing our environmental and sustainable procurement practices. 
Here are the emitters that we are focusing on across scopes 1-3.

Emissions Peach produces directly
Our technologies use energy which largely relies on fossil fuels. With knowledge of this, we run our systems in a more efficient way which maintains the security of your creative at the same time.

Indirect emissions from services we buy in
Our internal Green Team is working on our indirect emissions, from increasing the amount we recycle, to the way we do business travel. We are tackling key emitters head on.

Emissions caused by our supply chain
As a technology company, we work with a range of partners - from the companies we have integrations with, to those that provide our servers. We are implementing a rigorous evaluation process when choosing who to work with and in what way.
Lower emissions generated using digitised workflows
Peach's history and sustainability
Since 1996, we've been focused on innovation. What started out as a simplification of the advertising broadcast process, had a knock-on environmental benefit. By digitising the workflow, we supported the industry's shift away from single-use tapes, in heavy plastic cases, which were previously delivered overnight to broadcasters using vans, scooters and motorbikes. 
A study comparing the emissions between using physical and digital assets by our French office in 2010, found that emissions generated are around '30x lower when using digital'  (UDA, 2010).
Now, in 2023, we all recognise that digitised workflows have their own significant environmental impact. With some variation based on using compute (storage on the computer) which uses more CO2 compared to less when using storage on a cloud platform. While proud of our history, we have much to do to understand, measure and improve upon it.
Read more on this story on our blog post celebrating 25 years of Peach and in the About Peach page.
Product infrastructure
Efficiency is our bag. We care about the time and energy it takes you to complete ad workflows. Our products are designed to minimise the carbon-intensive nature of back and forth file sharing. With integrated features that are constantly being updated, our product team is designing with sustainability in mind.

Reduction of MTCO2e emissions from AWS since 2020
AWS
We extensively use AWS, the cloud computing platform, to run our product suite, including Peach Connect, Peach Go, and Caria, leveraging its wide range of cloud computing services and tools. Since 2020 we have worked hard to make our use of AWS is more efficient — and we have significantly cut our carbon emissions (measured in MTCO2e).
AWS Emissions (MTCO2e) 2020
The graph below shows the carbon produced in our use of AWS from November 2020 to June 2023
AI: creative analytics and beyond
We believe that Artificial Intelligence, Machine Learning (ML) and Large Language Models (LLMs) pose significant opportunities for sustainability improvements in the advertising workflow — making it much more efficient.
The opportunity
Amongst a number of initiatives, Peach has been working in collaboration with two global advertisers as we expand our AI capabilities to track mentions of sustainability and sustainable behaviour in adverts; we aim to help clients understand and measure how they are communicating around environmental issues globally.
The challenges
We know that AI and LLMs can come with downsides. The technology has huge CO2 emissions issues because it is so heavy to compute — causing servers to heat and require significant cooling, a process which is incredibly water-intensive.  Like the rest of the technology industry we're going to have to wrestle with the benefits and costs of using it.
Our social responsibility
Creating a positive atmosphere for our diverse workforce, reducing our impact on the environment and evaluating our social and ethical governance are integral to the way we work as a company. Find out more about our DE&I (diversity, equity and inclusion) initiatives at Peach. Read more…