Peach at 25: Two and a Half Decades of Delivering Creativity
As one of the ad industry's cornerstones celebrates a quarter of a century in the business, a selection of adland's highest-profile voices look back on the creative moments which have defined the past 25 years.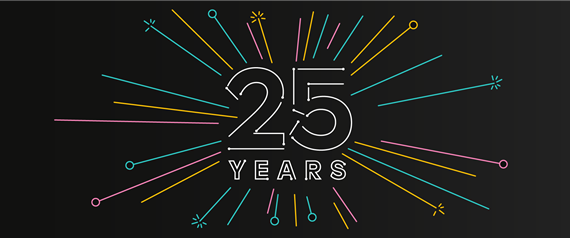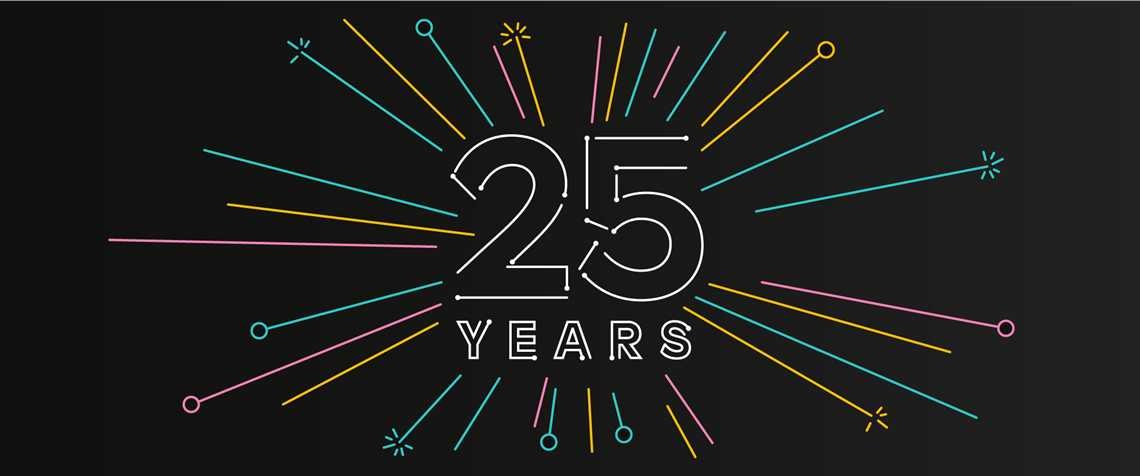 In the information age, a day can feel like a long time, especially in the hyper fast-paced world of advertising. 25 years, then, represents an era in which - quite simply - everything has changed. And then changed countless times again. 
One constant in the industry since 1996, however, has been the adtech platform Peach and its ability to deliver creativity. Peach's impact on adland really cannot be understated although it's simplicity has always been Peach's game. And as the industry stands at a point at which complexity is weaving its way into every facet of the creative process, a little bit of simplicity feels like an incredibly modern need. 
Today, however, we're taking a moment to reflect back on the road that brought us to this point. Over the course of this series of articles, we'll hear from some of the highest-profile and influential voices in adland about the creativity which means so much to them. Each interviewee has picked one ad which they remember fondly, taken from any moment over the past 25 years. As we chart our way through the past quarter century of creativity, we'll reflect on just how vital creative delivery has been in ensuring that these moments of inspiration took place. So, with all that in mind, here's to another 25 years… 
---
Cake (Škoda Auto, 2007)
Kev Chesters, CSO, Harbour: Just a perfect example of how advertising should be, and how it works when it's at its best. No overthinking. No RTBs. No tyranny of the logical. 
It makes me weep these days when I look at the sea of same and avalanche of average that is car marketing. This ad makes me weep even harder. It makes me feel something. It carries me along effortlessly with the tightness of the story and the elegance of the execution. 
Pure emotion. Simple idea. Perfectly delivered. 
All tied up in a beautifully simple line that nails the benefit without having to hit you over the head with it. And I love how the excellence of the creative strategy means no one looks too hard for the exact nature of the 'lovely stuff' – they don't have to. The ad does its job of driving the horse to water. After that it's the job of the salesman to sell the car. 
Teasing John Malkovich (CBS Sports, 2018)
Geoff Trodd, Senior Creative / Director, Nordic Entertainment Group: Working in broadcast promotions for over two decades, the biggest challenge is always coming up with fresh, new ideas for campaigns. Sport especially is a genre where often the 'done to death' ideas are repackaged, repolished and represented as new. So when an ad comes along which truly feels fresh and not seen before, audiences take notice. In 2018 CBS created a spot to promote the AFC championships, which are the qualifying rounds for teams to reach the Superbowl final. 
What they did with an original idea, clever script, great performances, an orchestra and the brilliant John Malkovich, was to create a powerfully mesmerizing and spine-tingling piece of advertising gold. It not only cut straight to the heart of every sport fan, but also engaged a much broader audience. Incorporating humour, drama, and passion at the same time is no mean feat, but their smartest trick? They barely used any sport content to promote their main sport content. Genius!
Cog (Honda, 2002)
Davud Karbassioun, President, Pulse Films: I remember seeing the film for the first time in 2002.  A creative called me into his office and pressed play on a new Honda commercial out of Wieden & Kennedy London. We all watched the two minute one-shot with our mouths wide open. None of us have ever seen anything like it before. It was so impressive - complex - but effortlessly simple at the same time
Two minutes (yes, no cut-downs) of just product, every detail, every COG of the new Accord.  A film that you couldn't take your eyes off of and needed to watch again and again. The director, Antoine Bardou-Jacquet, knew his job was not to let anything break the spell and make it (look) simple in one take (or two spliced together as I later heard). The film pre-dated You-tube, but seemed to predict a trend for meditative, in-camera, 'how the fuck did they do that?' filmmaking…
Finishing with a few seconds of 'Rappers Delight' and the introduction to one of the greatest voice overs in advertising - Garrison Kielor delivering the line "The power of dreams", giving us all one of the greatest campaigns ever made.
British Airways (1989)
Nik Dewar, European Sales Director, Samsung Ads: One of my favourite ads from the past, though a touch older than 25, is this old British Airways ad from 1989 (showing my age now!). I remember seeing it on TV so vividly when I was younger, it really stood out for me and I remember it to this day, which shows the creative clearly did its job in terms of brand recognition. 
I love the use of music, people, landscapes and the overall storytelling aspect of bringing people together and uniting the world, something which seems very pertinent in the world we live in right now. The ad would always spark an emotion in me to want to go explore the world and meet as many different cultures as possible. Interestingly, in my current role I do a lot of travel across the globe and always tend to fly British Airways, so you could argue the ad did its job to grab me at a young age and turn me into a brand advocate?
HomePod, Welcome Home (Apple, 2018)
Lolly Mason, EMEA Partnerships Lead, Peach: I find this beautiful and could happily watch it on a loop for far longer than I'll admit to. With Oscar winning director Spike Jonze at the helm, Anderson Paak's addictive 'Til it's Over' as soundtrack, and a fantastic dance routine from FKA Twigs, it would have been difficult not to come out with a great piece of content. 
The scenario: we see Twigs on a miserable commute, arriving home looking dejected; Apple HomePod saves the day by lifting the mood with the right choice of tune, cue amazing dance routine with shape-shifting rainbow coloured moving set. This is a work of art that leaves me with a warm glow. It's worth watching 'the making of' also as the effects were created on set rather than with CGI.  
(This article is one of a five-part series of Peach's 25th birthday celebrations. Look out for new pieces over the coming weeks, filled with more great ads and the reasons why they live on in our imaginations.)