The Future of Video Advertising
Peach CPO Doug Conely on the six big changes you need to know about.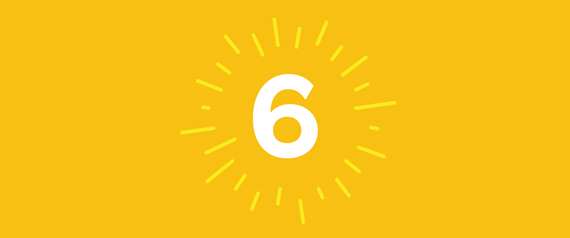 As Peach (the new name for IMD and Honeycomb) we're building powerful tools to help the industry take advantage of new advertising technology. Peach's Chief Product Officer, Doug Conely, shares the biggest developments he sees just over the horizon.
We all know that linear TV advertising is a great way to reach and communicate with audiences, and will continue to be so for some time. But, at the same time, online video opportunities are proliferating. Fast. Here are six changes we expect for the future of video advertising.
1. Creative is about to work a lot harder
Ad Exchanges, Demand Side Platforms, Viewability, Programmatic, Fraud Detection, Header Bidding,  Bid Shading, VAST 4.1... ad tech has been on a wild ride for more than ten years, but it's been dominated by math men, not madmen (hat tip to Mediamath). We feel the pendulum will soon swing back to focus more on the creative opportunities from technology and not just the media opportunities.
2. Online video workflow will pull its socks up
While traditional linear TV is considered "old media", in terms of the consumer experience, it's ironic that it has a lot to teach the "new media" of online video. In terms of a robust, scalable workflow, with a greater emphasis on the technical quality of the video and tracing what content went where, broadcast TV is still leading the way. But with more eyeballs going to streaming video, the pounds, dollars, euros, and renminbi are following. Online video workflow will have to grow up.
3. More ad breaks than you can shake a kettle at
As growth slows for linear TV advertising, one reaction is to increase ad loads, i.e. to have more ads more often throughout the programme schedule. However, this drives users to subscription video on demand (usually no ads) and even ad-funded video on demand (which has lower ad load, for now). But as both subscription and ad-funded providers look to scale their businesses, they will be tempted to increase ad load too.
We all know where this ends up. So let's all help the content makers and distributors find profitable models that don't mean we all have to watch ever more ads to see great content... even if that might be nice for a business like ours that helps deliver them!
4. It's about to get personal
Advanced TV and online video are all powered by targeting technologies that enable video advertising to be more personally relevant. That can be as simple as more granular day parting controls, through to changing creative in real time to local weather, through to audience segmentation (done with personal data regulation in mind, of course).
To deliver on the promise of relevance we need to find ways to deliver the many hundreds or thousands of variants required for  more personally relevant video creative at a cost that drives brand campaign metrics. At the moment, the technology and workflow of the creative lags behind the targeting.  
5. Bigger, smarter, better
While more personally relevant video advertising has powerful allure, the temptation to manage costs through standardisation could result in "templatision". We've seen this play out in display advertising with heavily templated personalised retargeting ads seemingly following your every move after looking at "those shoes", or "that holiday".
Better if the improvements in technology and workflow result in more time for the detailed research and deep creative work for the "big creative idea", that embraces the possibilities of many variants, to germinate and blossom. Those are the campaigns that people know and love brands for.
6. Digital will be forced to play by the rules
The flow of time and money to streaming video will attract the attention of regulatory bodies. Stealing a quote from Ronald Reagan:
"Government's view of the economy could be summed up in a few short phrases: If it moves, tax it. If it keeps moving, regulate it. And if it stops moving, subsidize it."
The tax debate is already happening for tech titans. The regulation debate has started for social media. We expect the advertising standards debate to follow along with the pressure to automate the screening and approvals processes throughout the video advertising creative supply chain.
That's enough from me. What do you think?