How to achieve perfect synergy between brand and performance
Does it need to be an either/or situation? Can brand and performance be reconciled and live happily ever after? Join Jason Trout (Peach), Richard Oppy (Anheuser-Busch InBev) and Jenni Baker (The Drum) to find out more.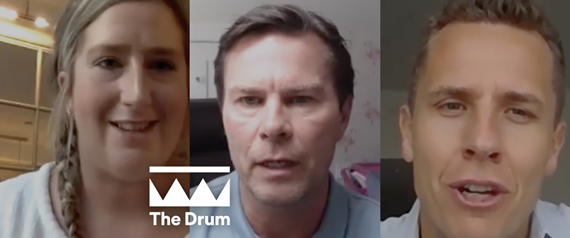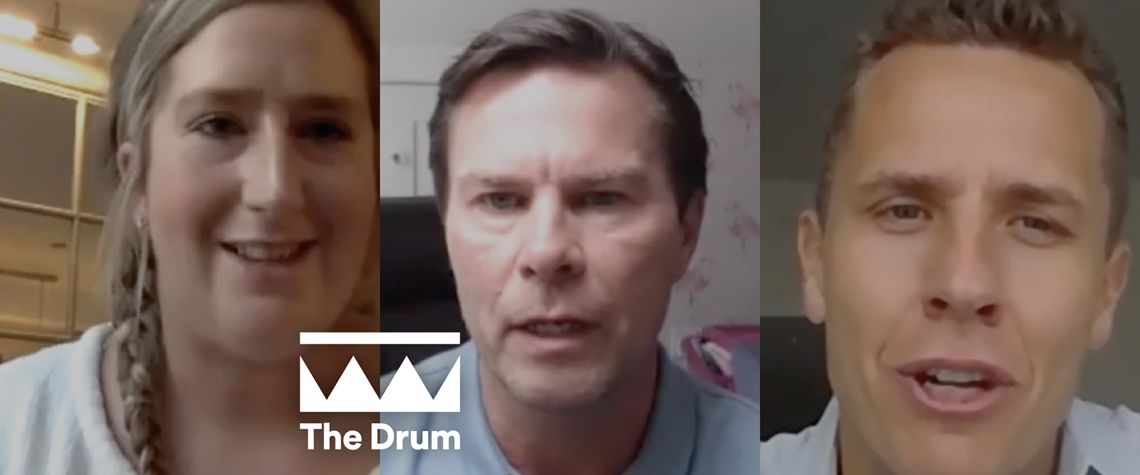 With more money pushing into digital and budgets being put under the microscope, more money is shifting into performance-driven avenues. In some cases, creative quality has perished and brands like Airbnb have shifted all spend back into brand activity, preferring longer-term ambitions. But does it need to be an either/or situation? Can brand and performance finally be reconciled and live happily ever after?
Speaking at The Drum's Creative Transformation Festival, in the 'Brand vs. Performance – creative's cursed conversation' session, Jason Trout, global chief digital officer and VP agency growth at Peach and Richard Oppy, VP global brands (Budweiser, Corona, Stella Artois and Michelob Ultra) at Anheuser-Busch InBev, explored how brand and performance marketing can work better together.
For brands, digital offers much greater visibility of performance, in terms of engagement – which allows marketers to see in real-time what's working and what's not, to be able to adapt their creative accordingly. But the fundamentals of brand building haven't changed.
"You need a strong brand positioning that solves a deep consumer tension – and the criteria for great creative hasn't changed," said Oppy. "We talk about the four Cs of creative: it needs to be Clear, Compelling, Consistent and it needs to Cut-through. I like the fact we can put numbers behind the creative. Marketing has always been about science and art – and it's important that as marketers we use it as a data point, but don't lose our intuition when we're making calls on creative."
With more rigorous privacy and regulatory changes coming across the digital landscape, Trout believes that more attention will have to be paid to the creative execution and that context has come full circle.
"Making sure that your brand executions work contextually will be as important as anything else and that means more pressure to produce high quality executions consistently," said Trout. "Creative at the heart of everything and the ability to react is going to be the cornerstone of successful campaigns. The return path data, which we haven't been able to get in traditional media, gives you the opportunity to reach new pockets of audiences that maybe weren't identified as targets originally - so your ability to turn around creative executions fast and get them to the places where those audiences congregate become much more important."
Marketers need to be smarter about how they use their first-party data to inform better creative and content that's fit for the audience segment - which is key to making ads more engaging in the digital ecosystem.
With a lot more data available and better tools to harness that data, brands can make smarter, informed choices that will help drive better creative optimization. By using technology that's fit for purpose to execute and deliver those campaigns, brands will see the real benefit of this workflow transformation.
"There are existing workflows which get creative assets to where they need to be in more traditional media – which is a well-groomed machine," said Trout. "Whereas in digital, the whole landscape has grown so quickly, it's unregulated which makes standardization quite difficult to achieve. There isn't a well-grooved, reliable way of fast turnaround for assets - investment needs to be made in automating those workflows to provide visibility, speed and accuracy."
A more connected circular ecosystem
Trout and Oppy highlighted how Nike, Dove, Apple and Burger King are doing a stellar job of building brand at the top of the funnel while also driving performance at the bottom.
"As a modern marketer, you need to know how to drive top of the funnel and bottom of the funnel," said Oppy. "One of the dangers – particularly for DTC companies – is that everyone is trying to optimize with the same algorithms and you're going to cap out at a certain stage unless you build a strong brand. [It's about] really understanding where people are on the consumer journey within the funnel and creating a more connected circular ecosystem to get people within your brand ecosystem and make sure that you're providing the right message in the right place at the right time."
Creative excellence in the execution is everything. This starts from the final edit all the way through to how it appears on screen to consumers, including device optimization.
"These are really important details that often get overlooked," said Trout. "Every user needs to be thought about in a bespoke way – the creative execution needs to be created and delivered in that way. If you don't get it in front of the right people at the right time then you've wasted all your money building it in the first place. Creative optimization is really important, so get curious and demand visibility on where your creative assets are ending up. Balancing the return path data with the ability to adjust live campaigns demands good automation of workflows so it can become a seamless and accurate process."
"We need to put consumers first and treat them not just as consumers but people – and build creative that creates an emotional connection with these people," concluded Oppy. "Let's embrace the data and listen to what people are saying. Really work with your partners and digital platforms to understand their tools and make sure your creative content is native to that platform for it to really cut through."