The good, the bad and the delayed: The challenges for brands and ad delivery
A standoff even Clint Eastwood wouldn't want to face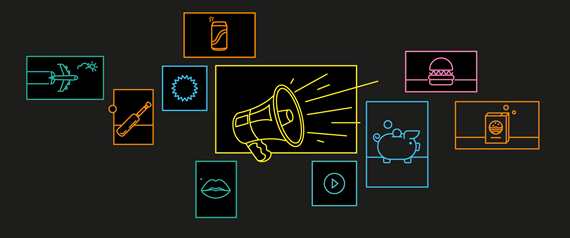 Brands invest a lot of time, money and sweat into powerful advertising that inspires and persuades viewers to choose their product or service over the competition. The need to know that their spending is effective has become more prevalent than ever as 30% of advertisers have reported cutting their 2023 budgets. Brands need to know their restricted spending hasn't gone to waste. 
However, advertisers today face a number of challenges when it comes to managing their video content and marketing campaigns that impact the ability to measure its success. 
Fragmented systems and data sources
Big brands use various agencies and partners globally to deliver their ads to different destinations. The delivery process likely varies between different markets and even different teams in the same market. 
For example, in one particular market, TV ads could be manually uploaded, digital could be sent via email, download link or even Wetransfer, whilst in another market, TV advertising is managed by one agency and then digital is managed by another separate agency all together. 
This is a problem as it creates unfortunate silos between stakeholders, so obtaining consistent data with a clear audit trail becomes virtually impossible for brands.
So how are brands ensuring they're getting consistent data and information from agencies worldwide? The answer is simply, a lot of mental capacity from agency staff. Naming conventions are introduced, heavy onboarding for new starters and a lot of manual data exporting to retrieve results that even then don't guarantee to be accurate. 
The lack of a standardised and automated global procedure makes it difficult for brands to gain a comprehensive understanding of their performance to consequently make data-driven decisions. Without clear metrics and insights, it can be difficult for brands to understand how their campaigns are performing and make adjustments as needed. Instead brands are left with lots of unanswered questions, with the most terrifying being if the campaign actually got delivered at all? 
Limited access to own content
It is inevitable that brands will need to use various systems in their campaign management and utilising different platforms isn't the crux of the problem. For example, an Adserver and DAM are pretty much mandatory, however, the real issue is that they are often disconnected from each other. This is when it doesn't work. 
You want them to play nicely with each other and have open interconnectivity where data can flow seamlessly through one to the other without any manual intervention or curation. 
Brands often struggle to find and access all of their content across different platforms and channels, making it difficult to repurpose or reuse assets effectively. Furthermore, hunting for content and campaign results slows down response rate which prevents agility, and which could be critical if a campaign requires urgent attention. 
Getting accessibility services right  
Access services need to also be at the forefront of a brand's consideration. We've spoken before about the importance of including accessibility services with ads but it can come with challenges. 
The first most prominent challenge is to change the narrative that accessibility services are worth including and don't break the bank either. These services are wrongly assumed to be costly and difficult to implement but in many cases can be easily enabled to ensure content is accessible to all their consumers and generates high ROI.
Next, brands need to communicate to their agencies from the get go that they want these services included. Sometimes they're not added purely because it's not communicated clearly enough that they are desired. Subtitles / Closed Captions and Audio Description can only be applied to the ad at the end of production, but it can't be an afterthought either. For successful use, agencies need to be directed to consider how well an ad will translate via accessibility services during the idea generation stage. For example, if an ad relies solely on music for anticipation and tension, this will not transfer well into subtitles. 
Finally, brands may outsource this service to yet another stakeholder in the ad workflow. This extra provider must recognise the nuances and regulation of each market requirement, as otherwise a lack of global understanding could mean separate providers for each region. This then adds further complexity onto an already overburdened workflow and increases the possibility of delays. 
Brand compliance 
By 2026, US mobile creative ad spend alone is estimated to reach $247.68 billion, coupled with the increasing adoption of CTV, advertisers have more opportunities to showcase their offering than ever before. However, how does a brand realistically scale up the amount of creative assets now required, whilst staying brand compliant? 
Manual content review workflows can inevitably allow critical branding errors to happen; compromising brand perception. This will further compound with the increasing demand of more creative assets for multiple markets.
Automation and machine learning technologies are expected to transform 80% of agency jobs by 2030 and it certainly can be applied to generating ad creative at scale and identifying potential misalignment against brand standards. But its adoption brings a new set of challenges as well. 
Brands need to first be willing to invest in the technology. They will also need to invest in tools or processes that can identify more subtle issues such as discriminatory AI generated ads, a problem that would cause much larger ripple effects against brand perception. However, as AI is still relatively new, brands may not be willing to take the risk yet until there are more clear cut guidelines on how to implement it successfully. The trade-off with being more risk averse though is potentially losing first mover advantage against competition. A tough decision to make for sure! 
-
These are just a few of the challenges brands in today's industry are facing. Different brands will be finding some issues more problematic than others, but Peach is dedicated to helping solve any problem our clients may face. If you're interested in finding out a solution to any of the challenges above, get in contact with Peach today to help ensure you stay in control of your ad workflow.