Peach now works with YouTube, Facebook & Instagram
Social media, speedier.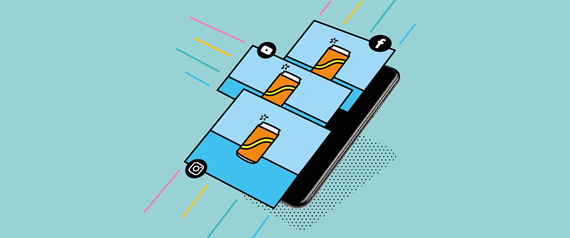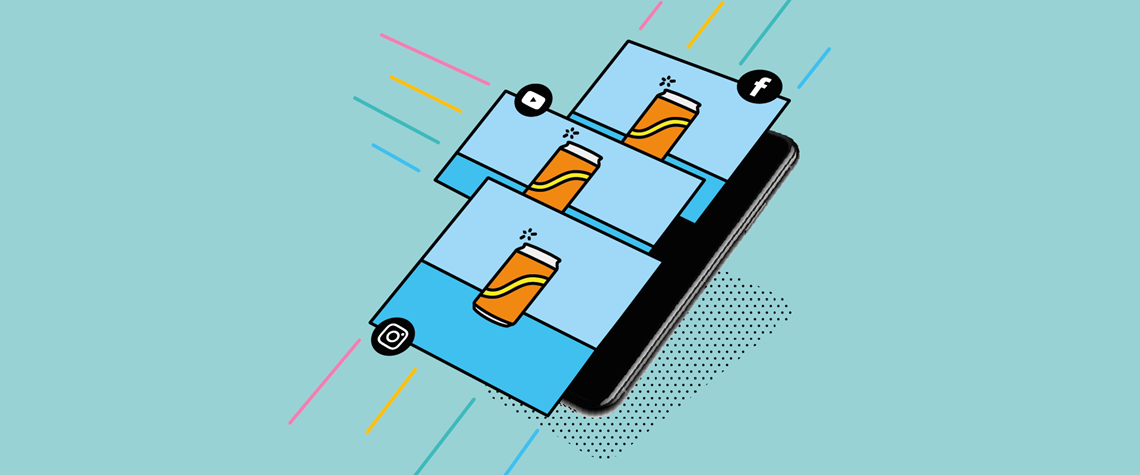 We're thrilled to announce new features designed to radically improve online video workflows:
Upload, auto QC, and file delivery of new aspect ratios — not just 16:9.
Automatic upload of video ads to your YouTube Brand Channel to activate campaigns across YouTube and many other Google products.
Automatic upload of video ads to your Facebook Ad Manager library to activate video campaigns across Facebook and Instagram.
As ad industry professionals know, the process of making video ads available for campaigns in online video ad systems differs from linear TV in several ways. The variety of screen shapes and sizes of the devices on which people consume video content, for example, moves the ad opportunity from the traditional 16:9 landscape creative canvas to many more aspect ratios. In addition, online ad platform campaign management tools are increasingly self-service to the buyer with implications for workflow and automation.
These differences mean increasingly complicated workflows for teams tasked with getting ads to ever more screens. Peach's new features cut the faff while ensuring perfect quality, every time.

Just select social channels alongside your other destinations and upload your files. Your videos will be automatically transcoded, QC'd and delivered to your YouTube channel or Facebook library ready to be published.
You know where your final assets are. You keep control over approvals. You know files are in the right spec for each destination. And because we use professional transcoding tools you know your social ads are delivered ready to publish, on time, every time.
No more insecure emails or password sharing
No more multiple log-ins to download and then upload files
No more last-minute quality panics or campaign delays
Aspect Ratios
Peach now accepts H264 MP4 (PAL) files for online video destinations in the following aspect ratios:  
16:9 1920 x 1080 (Landscape)
1:1 1080 x 1080 (Square)
9:16 1080 x 1920 (Portrait)
3:4 1080 x 1440 (Portrait)
4:5 1536 x 1920 (Portrait)
Video consumption on mobile devices takes a large (and growing) share of media time. Where eyeballs go, advertising follow: in the last few years publishers and platforms have made new ad formats available to capture user attention. When scrolling through social media feeds mobile devices are typically in portrait mode. 16:9 (i.e. landscape format) videos look small when the phone is held in portrait. As a result, 16:9 content is often edited into and, increasingly created in, these new portrait-friendly aspect ratios.
Until today the process of getting this ad content to social channels has been stand-alone, without the benefits of collaborative sourcing, auto QC, and centralised file delivery.
Now, Peach can ingest, automatically quality check and deliver video ads in the aspect ratios you need. Head to our post about social media aspect ratios to make sure you're optimising your ads for each platform.
YouTube, Facebook and Instagram
You can now deliver files with Peach directly into your YouTube brand channel and your Facebook Ad Manager library. This brings the core benefits of Peach to a large and growing stream of activity.
Simple sourcing of files between teams without the faff and last minute panics.
Secure file transfer. Some of our brands have security audits, and their content should not be moving by email attachments. This is a secure alternative.
Auditable file transfer. Brands and agencies can now keep track of whether the content is being used on YouTube and Facebook.
Log into one system: no more download and upload.
The videos delivered through IMD Cloud are not posted live or available to the public. You keep control of when and where your ads show up through your existing YouTube/Facebook campaign management tools.  
Sending to social with Peach
The workflow is reassuringly familiar:
Create your order and version
Upload the file and pass Auto QC
Select your brand YouTube or Facebook & Instagram destination
Brand Manager or Digital Media Agency is notified to allow upload to the social platforms
Content arrives in your Brand Channel and or Ad Library ready to add to your campaign
For those familiar with our linear broadcast workflow, the main difference is that you are now collaborating and making files available to operators of campaign management tools on the "demand" side (i.e. digital media agency account and video ad ops teams or social media agencies) rather than the "supply" side (i.e. broadcaster traffic teams).
We're delighted to be simplifying processes for everyone delivering content to social media. For more details and recommendations on aspect ratios accepted by Facebook, Instagram and YouTube, check out this blogpost.
And if you want to talk through our new social sending, or to get started, get in touch.