SHHHHH. 14 Secrets to Success from Ad Industry Experts...
...that your competitors don't want you to know.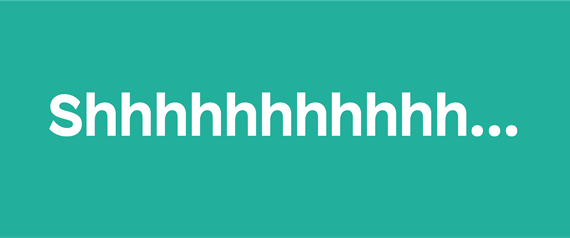 This post was originally published on IMD and Honeycomb's blogs.
Our UK team asked a panel of local experts to divulge the tips that took them from humble business owners to industry innovators.
8 out of 10 new businesses fail. When it comes to making it in the media world, you need a super idea, savvy staff and a few secrets up your sleeve. Here's some advice from UK Industry experts on how to survive and thrive in the world of advertising.
TALK RATHER THAN TYPE
Sometimes the best way to communicate is face to face. Whilst email can save time in some areas, knowing when to jump on the phone can save hours of useless back and forth.
— David Sanderson, Head of Sky AdSmart Local & Development
HIRE PEOPLE THAT ARE SMARTER THAN YOU
Hire people that are smarter than you are, who challenge each other (and you) every day and are never satisfied with the way things are.
— Luke Hammersley, CEO EMEA, CreativeDrive
REPORT ON EVERYTHING
The power of reporting is critical. We've now done that with our online platform Control Room. This simple but effective bit of technology helps us show the clients the value we deliver; how much, where, and how they spend their production investment anywhere round the world and in any currency. 
— Pat Murphy, Founder, Murphy Cobb Associates
MAKE YOUR EMPLOYEES FEEL LIKE FOUNDERS
Make your employees think like they are a part of the business, not just an employee. A good employee in any role needs to be able to think about the business as a whole and KNOW what they can achieve and do.
— Matt Cooper, Founder, Little Black Book
IT'S NEVER TOO LATE TO DO THE RIGHT THING
Don't be afraid to do the wrong thing, but make sure you do it for the right reasons. For example, doing something unscalable to drive growth and prove a strategy. But don't beat yourself up if you realise you should be doing something different. You never would have reached that conclusion unless you hadn't made the mistake in the first place!
 — Nicholas Verkroost, COO, Seenit
SAVE HOURS ON ACCOUNTING
We have automated online account management reporting for clients to log into and build reports to their own spec, whenever they want. It has given us hundreds of hours back that we can refocus on more valuable client focussed tasks.
— Luke Hammersley
KNOW THE DIFFERENCE BETWEEN SOCIAL MEDIA AND SOCIAL MEDIA MARKETING
Social media marketing is in no way as effective as good social media!
— David Sanderson
BEHAVE LIKE COMPANIES OF THE FUTURE
Our teams work from home if they desire, they have flexible working hours, and can input into the direction of the business through knowledge sessions and training. The only thing we ask is to be at the annual party, and keep the client happy.
 — Pat Murphy
ADLAND BE PREPARED, EVEN MORE MEDIA TIME IS COMING
I'm keeping my eye on self-driving vehicles — I feel a lot more "media" time is coming.
— David Sanderson
EMBRACE CHANGE
One of the most exciting things about growing your team is you never know where the next amazing idea will come from. As people specialize in certain roles, they'll quickly become more of an expert than you! It can be quite a scary moment for some, but you'll quickly learn to love their insight.
— Nicholas Verkroost
IMPROVE YOUR TECH 'CRAP FILTER'
I really honestly don't look out for tech solutions. I think the good ones always rise to the top. My biggest tip would be to develop your crap filter. I feel lucky enough to have lived before and after the rise of mac, the internet and other things. I've seen a lot of tech come and go. The next big thing can die overnight. Knowing what's going to last is so important.
— Matt Cooper
SUPPORT THE WIDER INDUSTRY
We have just started a process to bring troubled young people into our businesses as apprentices. We have also set up a bursary scheme to support talented kids from disadvantaged backgrounds through university. I really think businesses have a responsibility to do these things. It fills me with pride and I wish we had done it sooner.
— Luke Hammersley
GIVE YOURSELF SOME ME TIME
If I could go back I'd love to tell myself that sleep and vacations are a crucial part of regenerating and being at your best for clients and for the business. There has been precious little sleep in 13 years. Stress and anxiety is a major problem for small business owners that most don't understand unless you've been through it.
— Pat Murphy Founder, Murphy Cobb Associates
WHATEVER YOU DO, GO THE EXTRA MILE FOR YOUR CUSTOMERS
One of the great appeals of doing business with early stage companies is they'll value you more than buying a service from a big company. Build that into your ethos! And the more contact you have with your customers, the more you'll learn about their pains allowing you to iterate faster. — Nicholas Verkroost
---
This article originally appeared on Little Black Book.