PeachLive France: Retour vers le Futur de la TV - a summary
Addressable TV is arriving in France from July 1st. Peach hosted a webinar with thought leaders from across the supply chain to discuss how they are making the most of this exciting opportunity.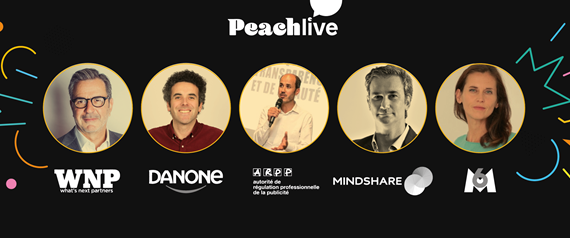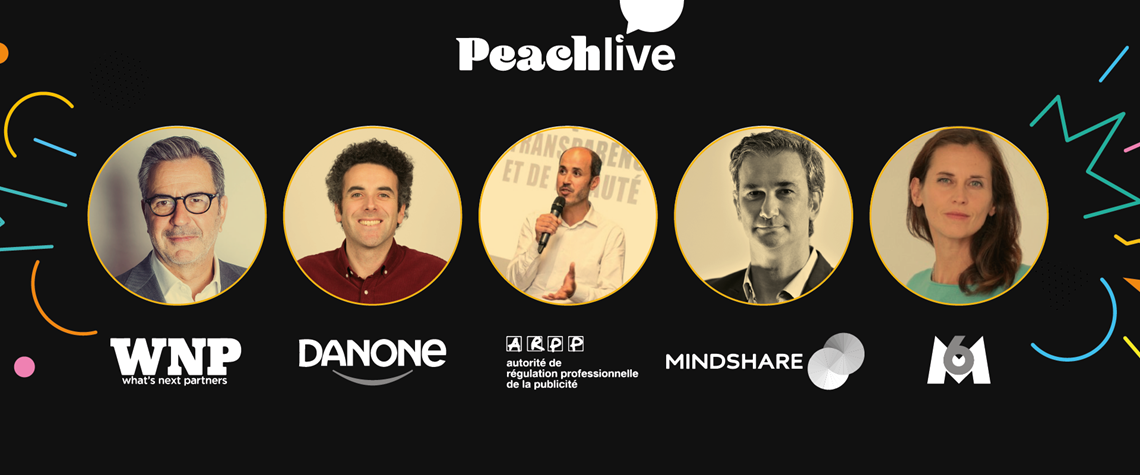 "If Addressable TV allows better control and monitoring of investments, it will become a serious competitor to GAFAs on a national scale."
- Guy Chauvel, WNP, in a conversation about dominance of the GAFAs in the digital market 
This webinar focused on: 
The impact that addressable TV will  have in France and the opportunities to advertisers.  

What do we know about the new regulations expected in July? 

Potential strategic challenges the TV market will encounter whilst modernising  

How advertising self-regulation will need to evolve to successfully integrate with this new market 

Opportunities & limitations: How far is it possible to go with targeting? 
Please note the webinar is in French. 
"The self-regulation system in place since 1992 has always been very adaptable. [...] It is a system that is always evolving and is held and carried by the profession. [...] Our objective is to accompany the market, without constraining it." 

- Mohamed Mansouri, on the evolution of advertising french control by the ARPP
Delayed from April due to COVID-19, a new French law will finally arrive in July, bringing addressable TV to the country. This brings data driven advertising to what remains one of the most powerful mediums: TV — bringing together the best of linear and digital into a single selling proposition to Media Agencies and Advertisers. 
The impact on advertising spend is forecast to be from €100 to €220 million through to 2023 — as well as having the potential to increase the number of potential advertisers by a factor of 10 (source: SNPTV). 
For Mathieu Lacombe  of Danone, Addressable TV is definitely on the agenda and believes it is the next logical step for linear TV progression. Effective segmentation of audiences will help reduce the divide between TV and digital and make TV advertising a much more accessible investment for many:
"Tribal targeting means we take the time to have a different storytelling for each of those tribes. Addressable TV is the logical continuation of everything that has already been started by digital. It's a way of continuing to be accurate in how we invest our advertising dollars and how we market ourselves." 
Hortense Thomine-Desmazures from M6 Publicité stated however for Addressable TV to be truly successful there are a couple of things that need to be streamlined and available:
"The essential prerequisite is to maintain the quality level of the TV medium. This is an important technological project that requires the linear stream to be switched to a digital stream, without degrading the advertising experience. [...] The other prerequisite will be to offer advertisers some tools for analysing and measuring the performance of their campaigns. Proof of effectiveness is paramount." 
A real TV "revolution" is still being debated. However, Olivier Roberdeau of MindShare thinks that the conclusions could come faster than we imagine...
"Regarding KPIs, we can trust our clients and advertisers to get feedback on campaigns [...] Addressed TV being very close to digital, we will be able to read the first results very quickly."
If these potential teething problems are soothed, Guy Chauvel from WNP highlights the true power Addressable TV can offer marketers: 
"What this technology offers is the ability to determine segments of populations based on precise criteria (especially behavioural data) that make it possible to address specific content. In this way, we gain a lot of relevance: in terms of insight, idea and execution. It also multiplies the volume of content created, produced and used in front of these segments". 
It remains to be seen how exactly marketers will make the most of Addressable TV when it arrives in France next month. 
Speakers included: 
Guy Chauvel, Fondateur et Président directeur général, WNP

Mathieu Lacombe, Head of Media & Digital, Danone France

Mohamed Mansouri, Directeur Délégué, ARPP  

Olivier Roberdeau, Directeur département Screen (Télévision & Video), Mindshare France

Hortense Thomine-Desmazures, Directrice Générale Adjointe chargée du Digital, M6 Publicité

Animé par Mathieu Brisset, Directeur Général Europe, Peach
Want to know how Peach can make addressable TV that little bit easier?