Peach: upgraded
All the new announcements from today's launch event: TV, digital, OTT, banner, server. Wherever they're going, ads arrive perfectly with Peach.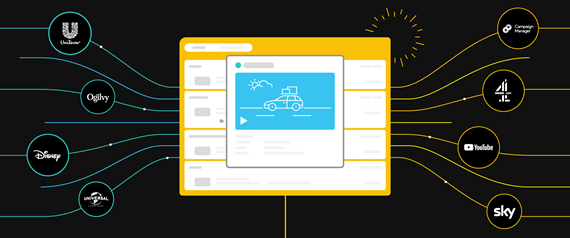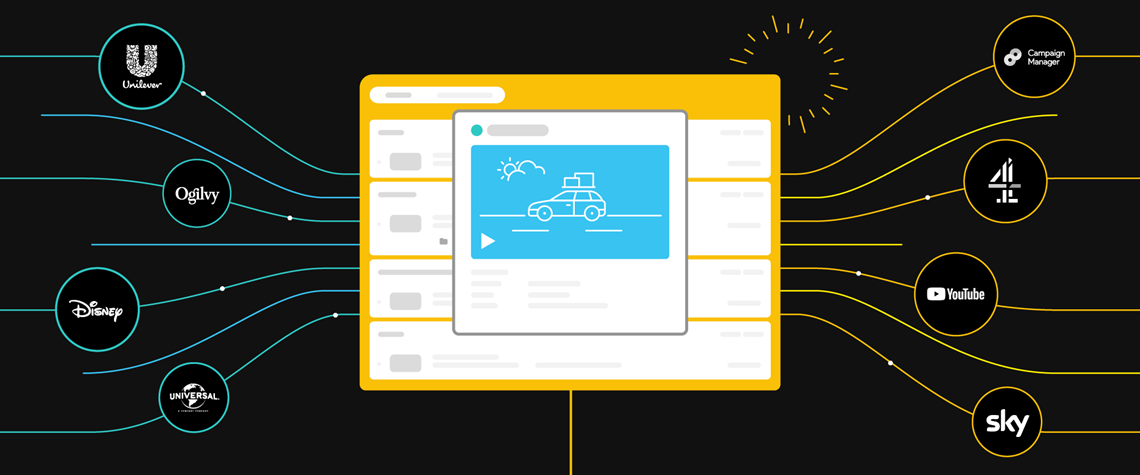 It's time for an upgrade! This morning at 9am London time we unveiled our latest product features in a one off event that showed viewers exactly how Peach is planning to unbreak advertising. 
Watch the demo for yourself below 👇
---
Looking for a summary? 
Here's what you need to know…
Direct to ad platforms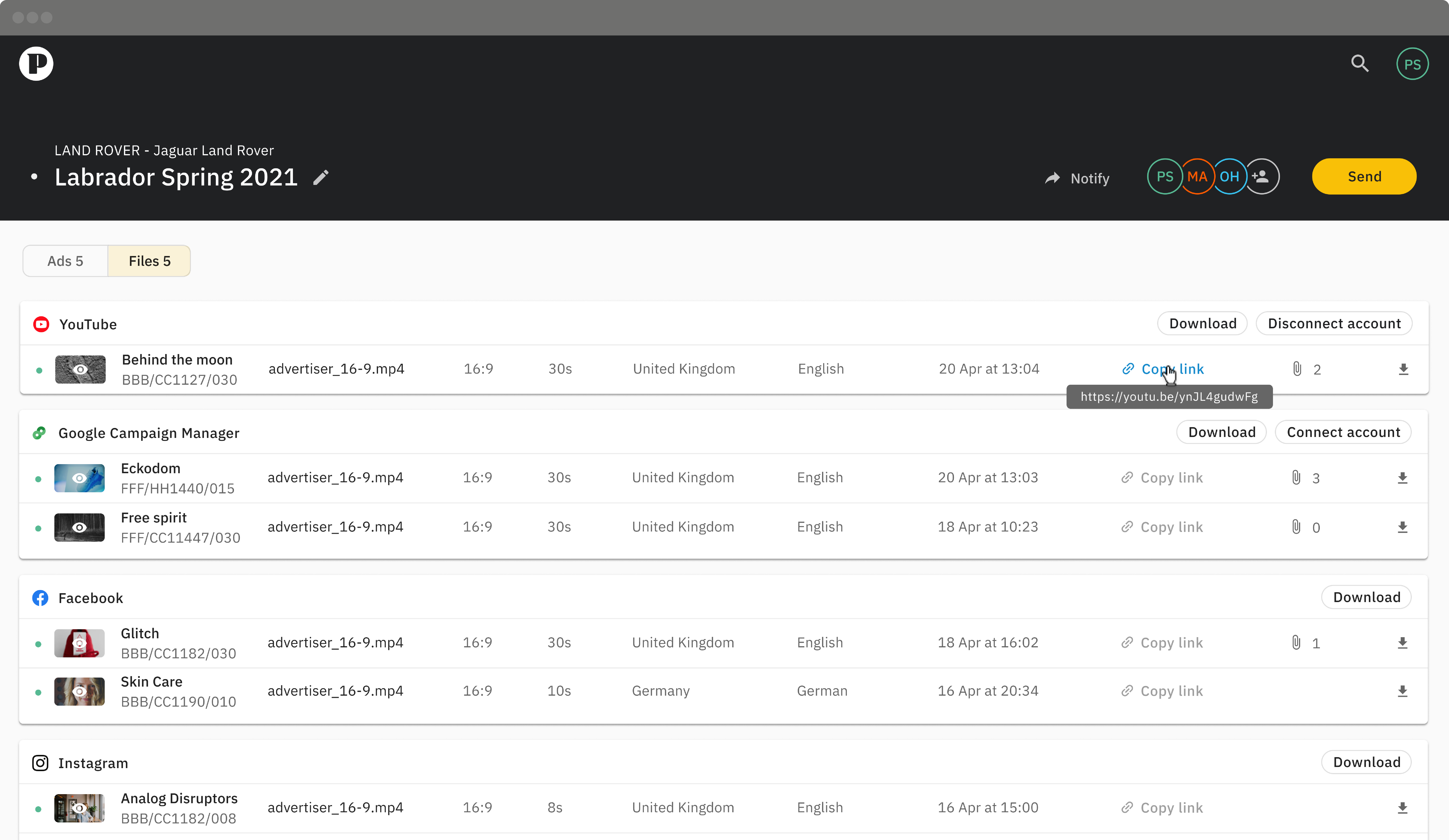 Stress and worry are just part of the job package right? Well, no, not anymore; with our direct to ad platform integrations you no longer need to download, re-upload, send and touch wood that your ads get to them okay. Starting with Google Campaign Manager and YouTube, just authorise and let Peach automatically upload your video ads straight to the right accounts and libraries. Simple.
These new direct to ad platform destinations join the 40,000+ destinations integrated with broadcasters, agencies, DOOH and much more.
Manage ad metadata and supporting assets
You can now also manage supporting assets in Peach. With Google Campaign Manager and YouTube, and more coming soon, metadata like title, description, tags plus images and other files can all be stored together in a campaign, visible to all your collaborators. We're the escape key to finally break free from email chains. 
Invite new users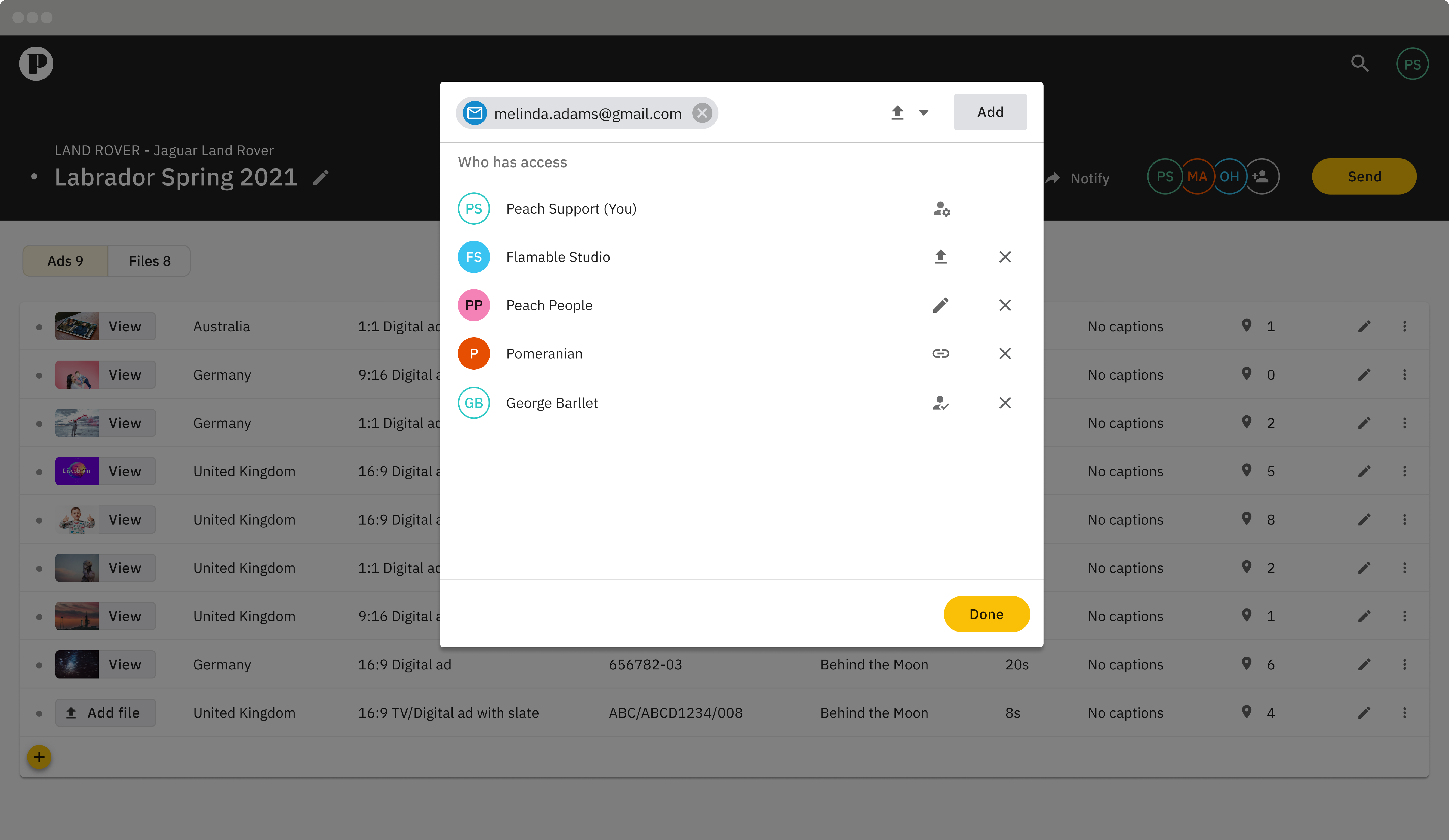 You can now invite people directly from outside the platform or your organisation to work on a campaign just by adding their email address. The invitee will receive an invite which directs them to registration. Then boom, they're in!
Peach.me it over?
We've also managed to find some time to give our website a glow-up. There was a whole load of information in today's event with a big focus on Peach integrations. You can now find a new integrations page dedicated to all that juicy goodness on the new website.
We also have new and updated pages showing off how we work with each part of the ad ecosystem… from advertisers, publishers, media agencies, creative and production we cover all your individual needs.
Whilst you're there we're hoping you'll also spot that we have a fancy new domain as well: peach.me. Start requesting your agencies and clients to peach.me your ad files and let us work our magic.