Peach at 25: What Will the Future of the Industry Look Like?
In the last instalment of Peach's birthday celebrations, we find out what the next 25 (perhaps just five!) years might look for the company and the industry at large.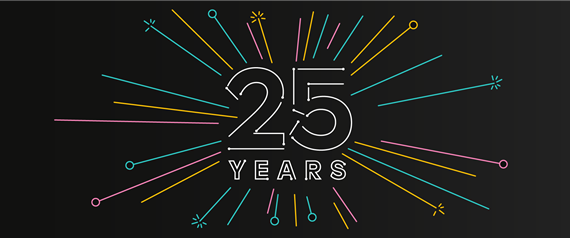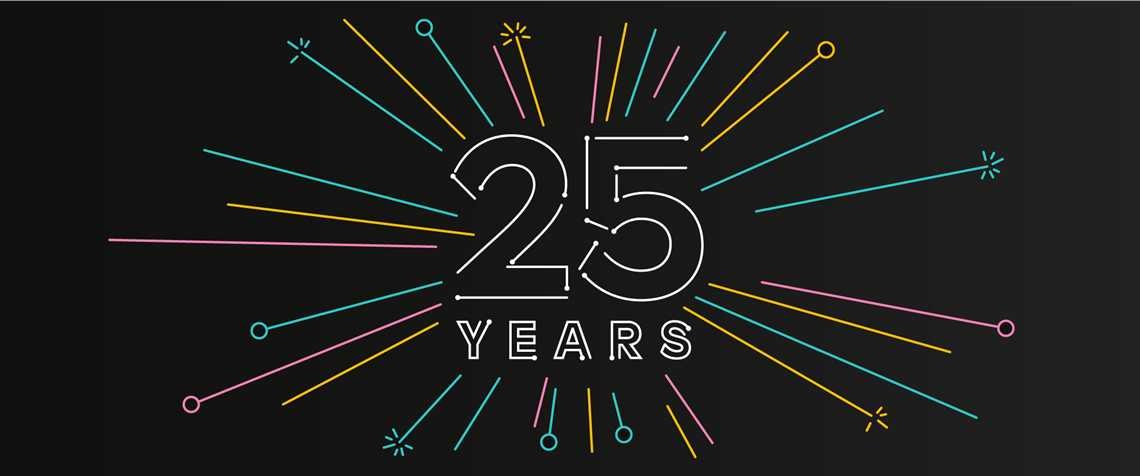 From 1996 - the year of Peach's inception - to 2022, the company and its acquisitions have been instrumental in advertisers' ability to not only get their ads out on time, but to keep up with the ever-changing ad formats. That's 25 years of reliable service. 
What about the next 25 years? The people behind Peach are anticipating big changes, more challenges, and even more ads that'll need to reach consumers. What will change, they predict, is the balance between quality and quantity as brands strive to reach the right customer with a relevant ad. 
Complexity is definitely here to stay - working smarter, not harder (and with the right technology) is the way to fight it. As for what else the next few years might bring, there's talk of more regulation, another explosion in ad volume quantity once streaming services start experimenting with ad-funded models, and a continued emphasis on the quality of the creative. 
To learn more, we spoke to Ross Priestley, VP Global Growth, Advertisers and Brands; Shelby Akosa, VP Global Growth, Creative and Production; Dan Shawcross, VP Global Growth, Broadcaster and Publisher; Eelco Van De Viel, co-founder of Cape (makers of software supercharges the creative workflow), recently acquired by Peach; and Tej Rekhi, VP of Product. Today they predict what the industry might look like over the next few years, the main challenges it'll face, and how Peach is getting ready to meet them head on.
Thinking about the next 25 (or just 5!) years, where do you think the industry is going? Can you give us any predictions about the media landscape?
Eelco> The media and advertising landscape are already predominantly digital. As technology becomes more complex, we expect this landscape to evolve even more and become inherently digital. Take for example (D)OOH and linear TV, which we expect to become digital channels that allow personalisation. 
Specialised ad formats and channels will increase in number as it becomes more important to deliver a native feeling to the end user. Traditional display ads are already competing with (podcast) audio ads, but we should also expect new ways of advertising - such as virtual reality ads as the AR/VR market size has been predicted to reach almost $770 billion by 2025.
Ross> Brands want to make more relevant content. The challenge will lie in achieving that. You can't anymore throw bodies at it in media and creative, so there's a role for automation of manual processes that prevent brands from making relevant content at scale. We are providing brands with automation and data to help them understand their ROI from the content. We've also seen the continuing power of great creative and the growing presence of video. We have data showing that the quality of the creative still has the highest impact on ROI.
We're also seeing an oversaturation of subscription services and they're now starting to experiment with advertising models. The advertiser-funded streaming models will bring more opportunities for our industry as there'll be more ways to connect with consumers.
Shelby> I think traditional roles of a creative agency or a production company or a post house are changing. Creation of content will not be done in the same way it is now. We already see a lot of in-housing happening for advertisers. We're seeing production facilities offering creative production. It's a positive - it allows people to act in a more agile way and to be able to take advantage of technological trends and advancements. And it makes it a much more efficient process.
Tej> Automation will continue to be a big theme around how we simplify the fragmented landscape and reduce the hops. In a space where digital and linear converge, consolidation of players will increase over the years. There will be better uses of M/L capabilities to enhance creative content and understand each aspect of the ad vs channel it is served on. With this, we will potentially move away from one master file into several clips where the narrative will stay the same, but the content will evolve. There will be more intelligence and addressability across the media mix. 
Dread I say in 25 years with the next generation the Metaverse will be central to daily life, used in the same way we tweet or post on social media today. With that comes a massive advertising space that we're only just starting to see being used by brands. In all honesty though, I hope by 2047 I'll be retired. If I'm not permanently on a beach somewhere by then, I don't think you want my opinion as I've obviously done something wrong! 
Dan> The industry is ultimately here to service the advertiser and there are different routes to market to the advertiser. There's tension between needing to reach a lot of people and needing to reach the right people. Obviously, the more targeted you get, the fewer people you're reaching. So this challenge is just the classic challenge, right? People want to reach the right people, but if they segment their audience to such an extent, they'll never grow.
What do you foresee the main challenges to be?
Ross> Advertisers want to do more but they don't have more budget to do it with. They need to be more agile to be able to try some new things. They want to be able to experiment and work with different people, they want to empower local markets while retaining centralised visibility and transparency. A real problem that I hear a lot from advertisers is that they really want to become more agile. They've done a lot of the work to centralise and consolidate stuff, but maybe part of that has been at the cost of a bit of agility - the world is moving quickly, they need to be able to react quicker to try new stuff, without having to run long RFP processes. Agility is also a challenge and an opportunity for agencies because if advertisers are prepared to take more risks and to experiment a bit more, then there is more space for innovative creative, new ad formats and experiences and even different kinds of agencies.
Tej> Budget restrictions requiring content to work harder across the media plan is an obvious incoming challenge. The continuous challenge of reducing silos in data needs to be addressed. Partnerships across the ecosystem will need to evolve with more collaboration, however, the question we need to ask is how quickly will this happen? I wouldn't be surprised to see certain platforms go on the defence, become walled gardens before they're essentially forced to change path. It's not what I would like to see but it could definitely happen!  Finally, to ensure excellent user experience and brand compliance, we need to address the issues of applying the same regulation and rigour to digital as we do to broadcast. 
Eelco> As digital opportunities grow, it becomes harder for our clients to keep up with new ad features and stand out. We want to ensure that we are constantly on top of all developments and new possibilities in ad tech, so our consumers always remain ahead of the competition. Also, as data privacy is on everyone's agenda, we want to make sure that the cookieless options are equally good (or even better) at personalising ads.
Shelby> The lack of regulation in the online space will have to be addressed soon, whether that's through self-regulation, or as an industry. That's the big elephant in the room. There are a lot of restrictive practices that content creators go through for creating content in the UK, for example, to air on national broadcasters and then BVOD and AVOD channels. Yet the lack of regulation that can then happen around social media brings distrust to advertisers. That's why I believe that we'll be seeing some kind of regulation happen soon. 
Dan> We are very interested in the role of legislation and government, and the role Ofcom plays in controlling what can go out on what channels. If you talk to broadcasters, they see themselves as a very small part of a much bigger advertising ecosystem, competing with Google and so on. But the legislation that they're working with in this market is completely different. As technology enables advertisers to more easily split their spend across a whole range of different channels, one of the things that should follow is the standardisation of approach with regards to what kind of advertising is permissible and not, and what kind of content conduct it needs to follow. 
How do you see the Cape acquisition by Peach within the industry's landscape - what are the benefits of this new relationship going forward?
Eelco> Peach allows us (Cape) to accelerate our growth and move beyond our backyard that is the Benelux. Who knows… we might even be on the moon one day! Peach also has certain experience, knowledge and position within the ad tech industry — add to that a great network and we see endless opportunities. By joining forces we can build an even greater product that covers the needs of the market now and in the future.
How is Peach best optimised to meet the forthcoming market changes and challenges?
Ross> When you have layers of technology that you can lean on, providing you with transparency and connecting your stakeholders throughout all the process, you remove some of the cumbersome manual daily work. That's how we can help advertisers and agencies adjust to this more complex world. We give a level of security, transparency, and quality by helping get their ads and creative where it needs to go. This allows them to focus on their core competencies like making great content and making sure it works across all platforms.
A lot of investment in digital has gone into automating the buying of the content — our eyeballs can be auctioned in a millisecond in front of us. But activating the content, the creative, is still very manual. Replacing that with a layer of quality control can really help agencies be more agile and worry about the important stuff they're really good at instead of spending their time with stuff that shouldn't really be their job anyway.
Eelco> Peach is a global organisation, but with a large flexibility to respond to the demands of the market. With a product portfolio consisting of different apps, this flexibility remains in place. That, combined with a forward thinking and innovative mindset makes Peach a leader in the field of adtech. 
Shelby> We work very closely with TV clearance bodies in multiple markets. There are a number of markets around the world that have mandatory clearance processes. We work very closely with industry bodies, and as we're part of the ecosystem, we can integrate up and down to be able to facilitate any changes that the industry needs in the future.
Dan> We're currently building a global platform with a reach across agencies and advertisers as it's in contact with all media markets. We're well positioned to adapt to the challenge of content standardisation by providing relevant tools in relevant markets to enable that process to be managed much more easily. 
Tej> Enabling better automation with an open agnostic ecosystem to flourish by utilising the best technology via our own solutions and integrations. This means removing the hops from creative insertion to destination by using intelligent workflows to drive efficiency and addressability. Deeper visual & creative intelligence will drive better insights both up and down stream enabling greater visibility across the landscape. 
This brings Peach's 25th birthday celebrations to a close. With such a rich history within the industry, it's no doubt that the next quarter of a century will be filled with even more challenges, wins, and celebrations.