Peach acquires Advalidation
Press release: A strategic move to empower online publishers and media owners to streamline complex ad workflows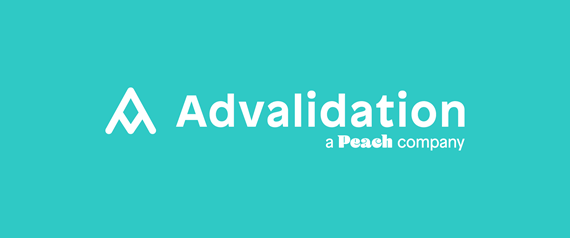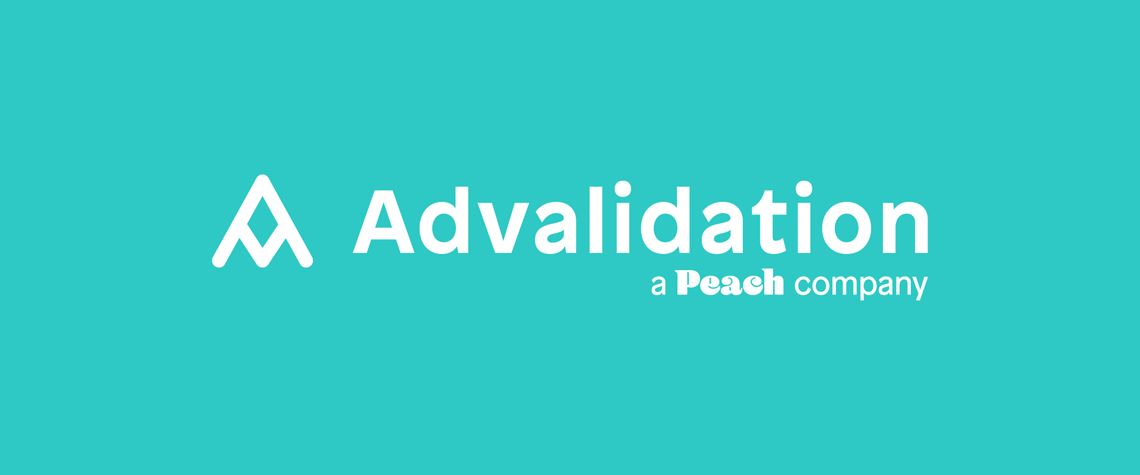 Peach, a market leader in video advertising workflow and delivery, has today announced the acquisition of Advalidation, a SaaS product focussed on improving ad experience and compliance. The official announcement was made today, with the move to acquire Advalidation starting earlier this year, completing September 2021. 
Doug Conely, Chief Product and Technology Officer at Peach, said: "The acquisition of Advalidation adds a key component in fulfilling Peach's mission — to help fix how advertising works. This is our first acquisition specific to online advertising and focussed on media owners and sales houses, adding to our growing set of capabilities in that area. It is an exciting move that will benefit our clients and the industry as we work to connect up the ad ecosystem, making it easier to work with and manage.
"We will use our global footprint to bring the Advalidation benefits to more publishers and broadcasters and over time create a compelling buy-side value proposition for advertisers and agencies to be rolled out across our markets."
The advertising space over the last 20 years has become deeply complex as more components have entered the ad ecosystem, leading to highly time consuming workflows.
Digital campaigns compared to linear are given weeks to activate, yet run routinely late, leading to high costs — additional fees, failed media plans and delayed campaigns, to name a few. Ad Ops teams have to deal with a multitude of tasks on a daily basis, including slow manual testing of video, VAST and display ads, managing a range of stakeholders and much more — all actions that take up too much time. 
Advalidation automates testing of VAST tags, digital video and display ads, all through an accessible, easy to use interface. It gets rid of manual testing for issues like the volume being too loud in videos, ads that slow websites down, mobile ads that consume lots of data. This helps teams quickly remove poor quality ads that affect the user experience and ultimately media owner monetisation. 
Publishers around the world, including 6 out of the top 20 as measured by Comscore* rely on Advalidation. Every month Advalidation performs over 500,000 scans of ads. Simply by uploading ad assets, the platform checks for issues against their specs or those of the Interactive Advertising Bureau and many others. In just 60 seconds, it offers accurate results and big efficiencies and confidence for the Ad Ops teams. 
Jesper Pops, co-founder of Advalidation comments: "This is the perfect time for us to be joining Peach. Our mission, as is Peach's, is to make it easier for clients across the advertising ecosystem to deliver better ads.
"We aim to improve the ecosystem. We want to reduce the time it takes to manually review creatives, make it easier to deal with compliance issues and simpler to review complex creatives like XML-based VAST tags for privacy violations and other issues. Let's simplify this process."
Advalidation, as part of Peach, will work to continue to improve tests and build great new features, such as a recent monitoring tool that lets users get alerts on creative swaps mid-campaign, tracking pixels added and increasing load time. Peach will also work to integrate Advalidation features directly into the Peach platform for advertisers and agencies,  focussed on checking assets before they get to publishers, making collaboration even easier and the workflow faster and more integrated. More on this will be announced as features are released.
For now, contact Peach to talk about Advalidation or check out the Advalidation website for more details.