New: Ad-Kode property field now in Peach
Here's what you need to know…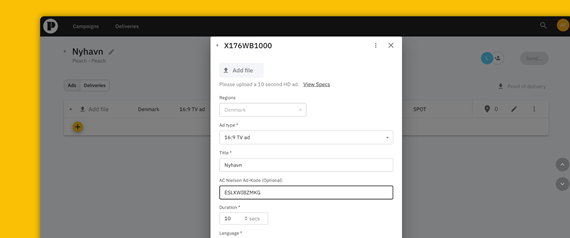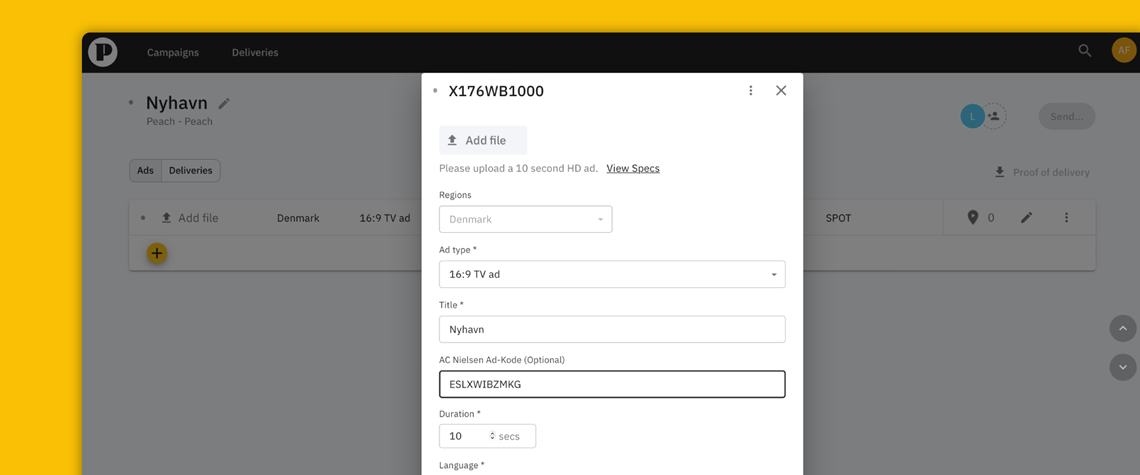 In collaboration with the Danish broadcasters, Nielsen is launching an Ad-Kode in Denmark from January 1st 2023. The new Nielsen Ad-Kode will be the market's common advertising ID on the Danish TV market and will therefore need to be used on all advertising spots and sponsorships in Denmark going forward. You can find out more about the Ad-Kode with this guide.
In Peach, when creating a campaign we have now introduced a new property field called "AC Nielsen Ad-Kode". 
This field is optional until February 1st 2023, afterwards it will become mandatory and will replace the current Peach spot code. It will then not be possible to complete a delivery without a Nielsen Ad-Kode.
If you have any questions regarding the introduction of an Ad-Kode, you can contact Nielsen directly. Alternatively, if your query relates to creating the code in Peach, please feel free to contact Peach Customer Success who are always happy to help. 
Thank you for supporting a smooth workflow.