LGBTQIA+ Representation in Ads Still Has a Way to Go
Cat Blyth, Peach's Marketing Manager, writes about the evolution of LGBTQIA+ representation in advertising while asking what brands could be doing better too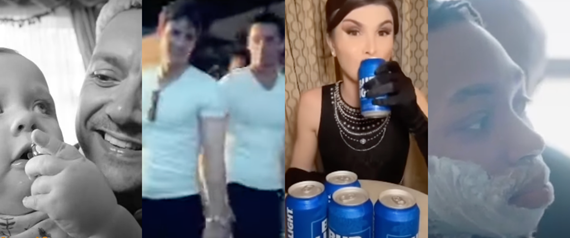 LGBTQIA+: Lesbian, Gay, Bisexual, Transgender, Intersex, Queer/Questioning, Asexual.
The UK aired its first ad featuring a gay couple - two men to be precise - in 1998. It was an ad for the body spray, Impulse, created by Ogilvy & Mather. It falls under the category of 'pull back and reveal' ads, a type of comedic set-up where the viewer isn't given all the pieces of the information until the end. In this instance, a man helps a woman pick up her shopping, a kind of meet-cute full of suggestion and flirty airs, before walking away arm in arm with his boyfriend. Was it progress to see non-heterosexual relationships depicted on TV at all? Sure. Was it progressive - considering that the men's homosexuality was effectively the punchline? Not quite. 
There are multiple other examples from that time that do exactly the same. A 2006 Toyota ad depicts a father and daughter waiting to meet the daughter's new partner who, in a 'twist', turns out to be a woman. In 2008, Pepsi Max made its own version with a group of male friends encouraging their pal to finally go and talk to who they think their friend has been making eyes at all night, Kelly Brook. Instead, he makes a beeline for the man behind her much to the shock of his friends. 
Using gay and lesbian storylines was definitely a bit of a shock tactic and a way to drum up press and attention through controversy. Thankfully, that's changed a lot over the years as has the attitude of the public. Heinz's 2008 ad took a different approach, a family getting ready for school and work, with the two male parents sharing a quick kiss. At the time, it drew some complaints from audiences. Still, it seemed like a turning point with the couple and their relationship presented with as much mundanity as can be expected on a busy weekday morning. 
Brands are of course incentivised to feature LGBTQIA+ people in ads since those people make up a part of their target audience. Vagueness has gone from ads and so has the unfunny 'twist'. Today, we're much more likely to see ads like the Heinz one, where ordinary people just happen to be part of the LGBTQIA+ community going about their business or using whatever product they're advertising. Gay dads recently featured not in one but two Christmas adverts, for Tesco and Sainsbury's respectively, with the brands presenting an inclusive and diverse vision of families during the festive period.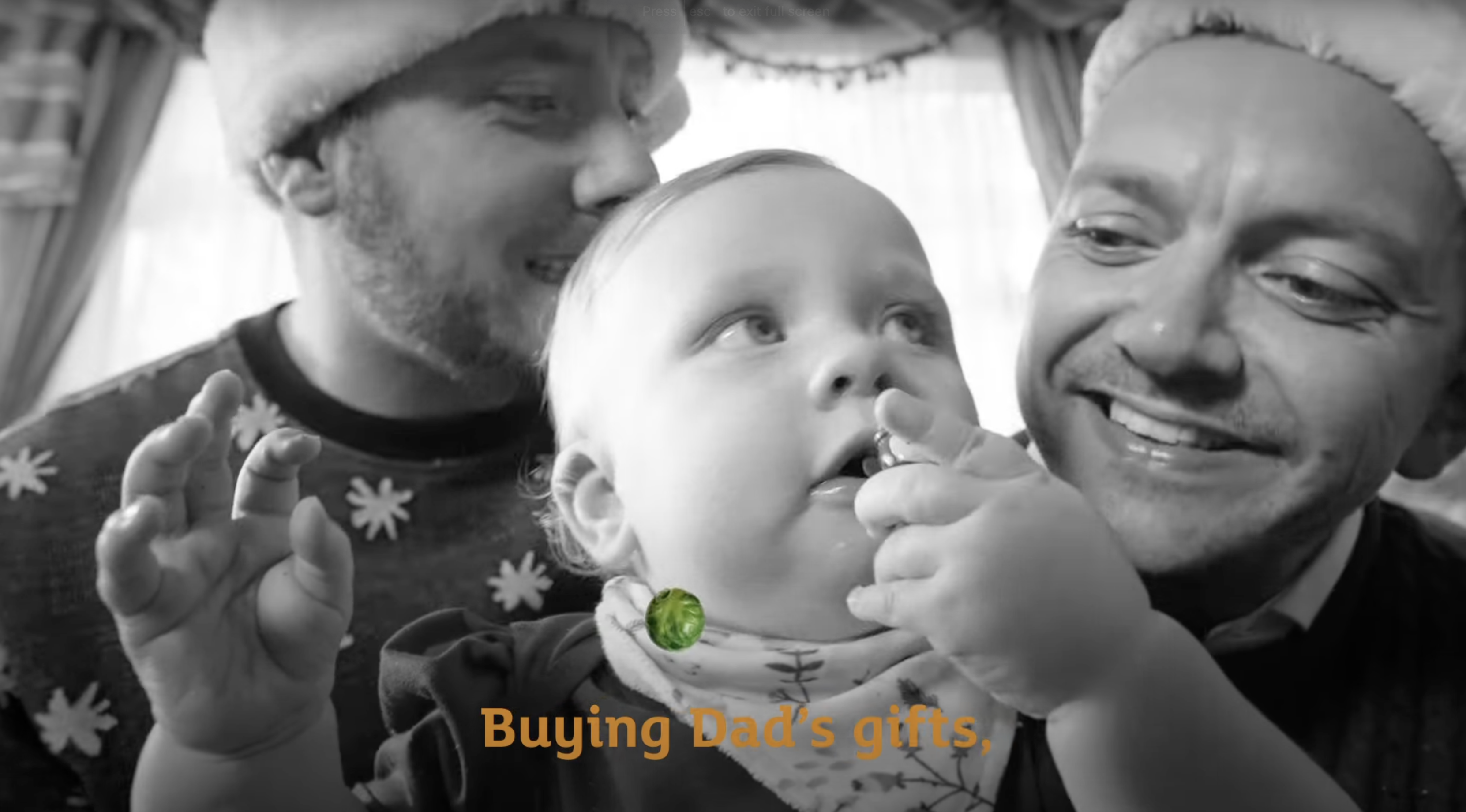 still from Sainsbury's 2017 Christmas advert
Progress rarely ever happens in a straight line (excuse the pun). Recently Budweiser tapped the TikTok star Dylan Mulvaney to advertise Bud Light - a move that proved so 'controversial' to some segments of Budweiser's US audience that the brand lost its top spot as America's favourite beer. The ad itself sees Dylan promoting the brand's then new 'Easy Carry Contest' while being a transgender woman. The brand drew the ire of conservatives who reacted similarly to past 'woke' ads by Gillette and Nike. Gillette changed its tagline to 'The best a man can be' (from 'The best a man can get') while exploring issues of toxic masculinity in the ad. In 2019, Gillette also released a spot featuring a father teaching his trans son how to shave called, aptly, 'First Shave'. The ads, despite angering some, ultimately didn't hurt sales, though it remains to be seen what impact it will have on the sales of Bud Light over the next year or so.  
With more brands reaching out to members of the LGBTQIA+ community to appear in their ads, it's important to remember that those people's existence is affected by the online negativity in real and meaningful ways. A study commissioned by Karmarama, part of Accenture Song, in partnership with Gay Times, found 82% of those surveyed believe the representation of LGBTQIA+ people in advertising is tokenistic, with many citing a belief that brands want to be seen to be diverse whole not always making the necessary behind-the-scenes changes to create more diversity. Many also mentioned that brands need work on this outside of Pride month. 
In a Stonewall study, more than a third of those surveyed have hidden their sexual orientation at work in fear of discrimination. This isn't isolated to just the advertising industry but is representative across the working environment. However, if the advertising industry is profiteering from featuring LGBTQIA+ in ads without making any real long lasting internal changes as well, that is undoubtedly wrong. 
It makes sense for brands to authentically represent society today, consistently and to the degree that it becomes mundane. We all know that one ad or or one rainbow flagged logo on Linkedin isn't enough — we can't forget that there are people in today's society who would happily take away the rights of others.