Delivering world class service
Here's how Vanessa Alonso, Peach's Enterprise Account Director, helps clients perfect global ad delivery workflows.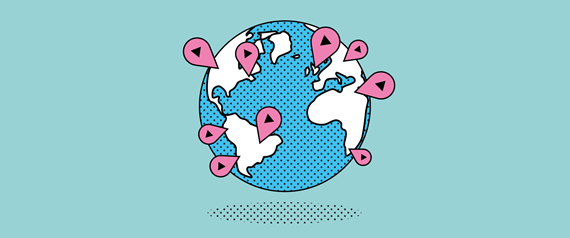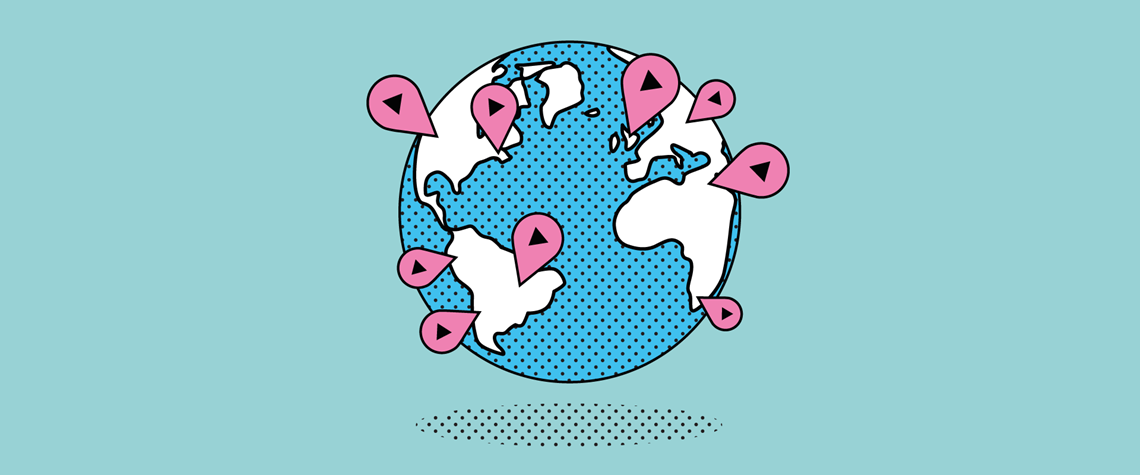 Peach are experts at distributing global campaigns — in the last few weeks we've welcomed A+V into the Peach family, and announced an exciting collaboration with US giant Comcast, making getting your ads to Latin America, the US and around the world even easier. Working with international clients, Vanessa Alonso is our global implementation expert. Here she gives an insight into how streamlining processes between international teams can have a profound impact on productivity.
When brands launch international campaigns, they usually want to give every audience the same brand experience. But although the output feels coherent, behind the scenes there are hundreds of moving parts, each specific to their market.
It's my job to keep those parts moving in perfect sync, and to streamline local workflows so each team's members and processes can seamlessly connect within our centralised platform.  
Simplifying local processes
Peach's central platform automatically keeps everyone in global teams connected and updated. At the same time our expert local teams are on the ground in markets around the world, making sure that local requirements are always met, processes are optimised and every delivery is effortless.
We've found that international teams share a desire to simplify workflows, but local processes can still surprise us. When we worked with the local Indian licensee of one of the major Hollywood Studios, for example, despite our bespoke automated QC, the client's local team would still trek to the edit suite of a local post house to download and verify each video's audio. Because of the variety of languages in India, a campaign there can include 20 to 30 unique videos. So, obviously, this process was incredibly time consuming!
I established an approval process which allowed the local client to check the audio through our platform in any computer. By automating this manual process we saved the local teams hours with each release – and as time is crucial for film releases, this was very much appreciated.
Connecting teams around the world
"Peach streamlines our video advertising workflow and deliveries in APAC, EMEA and LATAM. With so many moving parts around the world, Peach's technology is central in making our complex processes possible. It keeps our teams communicating and workflows running smoothly." - Melanie Knox, Executive Director at Paramount Pictures
In today's advertising ecosystem, stakeholders are working together across the globe: a brand could be in New York, with a creative agency based in London, and media agencies, brand managers and broadcasters in each local market.
Peach's collaborative platform means complex workflows can be delegated across these  teams. When we work with adaption agencies like TAG and Hogarth to distribute a global campaigns for clients like Unilever, we are able to automate complicated processes involving multiple stakeholders around the world.
The adaptation agency - based in London - would create an order for each market. They then upload the content to Peach and, for some markets, delegate the insertion of the media plan to the respective local media agency. The client's local media agency in each location enters their media plan directly into Peach. Once the stations are added we can deliver to each TV station, online destination (and, if necessary to digital media agencies too) within minutes.
By centralising processes in Peach, the production teams in London don't waste time worrying about various media plans, the media agencies get full visibility over all the campaign content, and the brands know exactly where their ads are going. But above all of that, Peach radically speeds up deliveries, ensures all files are received ready to play, and means teams around the world don't spend all day managing emails about ad deliveries!
Expert local knowledge:
Although it makes financial and organisational sense to centralise workflows, some clients worry about losing local knowledge. However, with real expert amigos in each market, (including Marisa Zamora in Australia, Jeremy Hoo in Singapore, Luz Miryam Jaramillo in Colombia, Jordan Castrejon in Mexico, Simon Parsons in Ireland, and Hayley Mills in the UK to just name a few) we offer the necessary information – about specific clearance requirements, for example – so brands can be sure that local ads will meet local standards.
For example, in a number of APAC markets, Peach's team manage the clearance process for L'Oreal TV ads. And when they're entering new markets, clients often come to us for advice on local requirements before they start working on a campaign.
With different requirements in every market, and with multiple stakeholders for each campaign based in different countries and timezones, it really is the combination of our innovative tech and human know-how that keeps everything on track and stops our clients going totally loco.
If you're interested in finding out how we can optimise your global workflows, get in touch. I'd love to help.
Vanessa 😘