Our 'game-changing' integration with Frame.io is here
Introducing a workflow designed for the 21st Century: fast, efficient — and all in the cloud.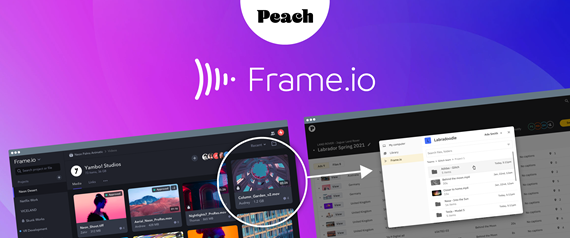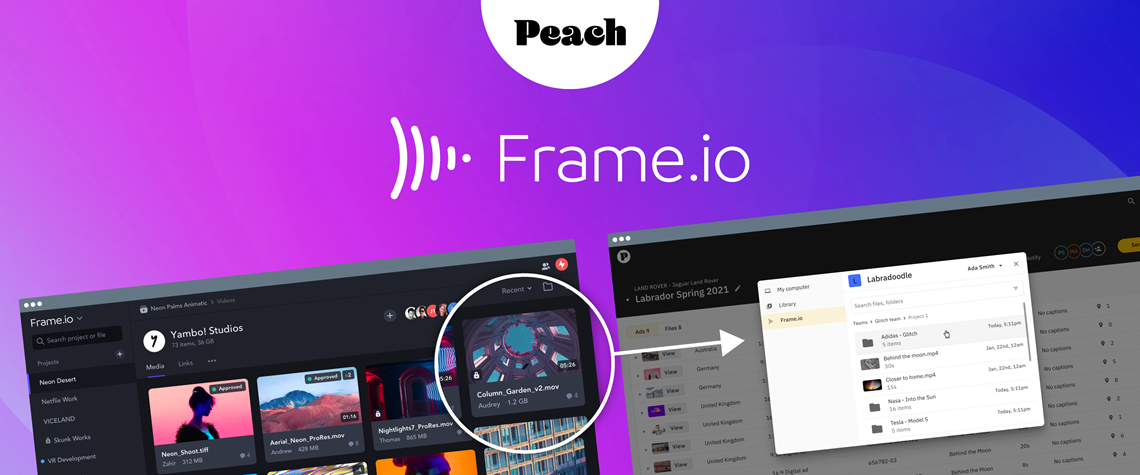 First of its kind for both companies, the Peach and Frame.io integration has made it even faster to create and collaborate — from post-production straight to ad distribution. Helping to ensure that agencies and brands can focus on showcasing powerful creative to their intended audience. 
"If we had to describe this integration in one word it would be 'game-changer'! The whole workflow is now so much more streamlined. We no longer have to download and upload huge files, they go straight into Peach, meaning we can work faster and safer than before."
— Elena Sanz, Post Production Producer at Engine, a Top 10 UK creative agency and client of Frame.io and Peach
Demand for digital video has positively skyrocketed, but behind the scenes the process to get those ads to screen is manual, painful and slow. This integration changes that. 
Users no longer need to download and re-upload files into various platforms, instead they simply import files straight from Frame.io to Peach, saving time and reducing errors. 
Check out the demo video from James Clark our Head of Customer Success:

Frame.io, an Adobe company, is the world's leading video collaboration platform with over 1.6 million users. In Frame.io, creative assets are centralised via the cloud, allowing teams to collaborate securely, and in real time, from anywhere in the world.
Our new integration now allows users to simply grab approved files directly from Frame.io into Peach and enjoy a seamless and fully cloud-based workflow: from post-production to ad distribution. 
You can read more about this integration in our press release: Peach announces integration with Frame.io. Alternatively, you can find out about our other available integrations on the Peach integration page.