Want to know what the best Valentines present really is?
Give yourself the gift of Peach of mind, by knowing exactly when your Easter deadlines are due.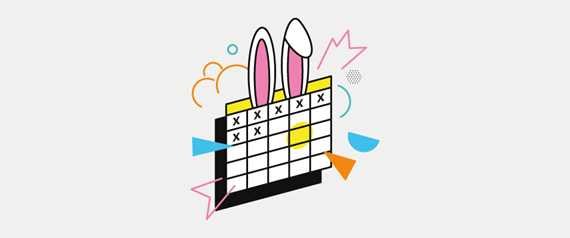 Love may be in the air, but do you know what else is as well? That's right - your upcoming Easter deadlines. With Easter only a few weeks away, it's time to hop on it 🐇 and make sure you know exactly when your ads need to get to their destinations. 
Did you know that:
Easter preparation and productions are already underway, meaning deadlines are also creeping closer. 

Digital content has a longer lead time than TV,

now

is the time to make sure your ads will get to the right destinations. 
That's why we'd recommend finding out exactly what those pesky deadlines are so there's  no last minute panics. Peach easily manages both digital and linear ad distribution and our automated service ensures efficiency and speed. 
Reach out via our contact us page or get in contact with your Account Manager with your media plan and we can advise on which deadlines you need to meet, so you can rest up this Easter season.