Making use of the state's £800m Budget: the advertising mechanics behind Brazil's 2022 General Election
Find out what makes Brazilian elections so interesting and how political candidates make use of the £800 million federal electoral ad budget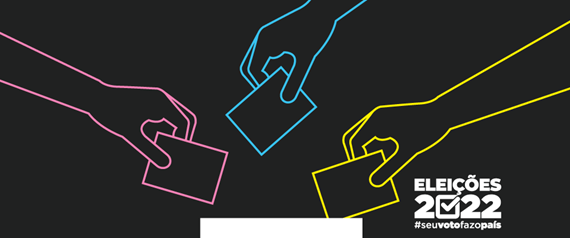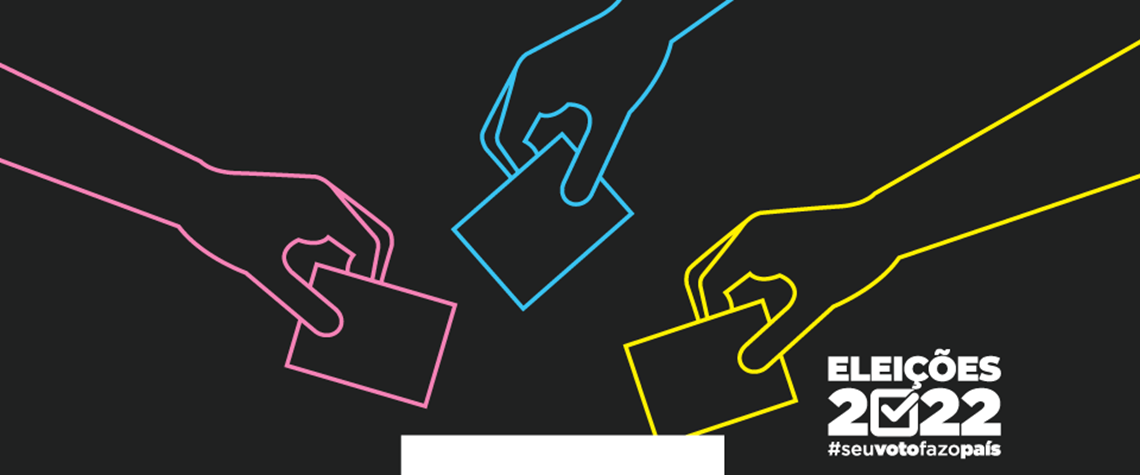 Brazil's election result was decided by just over 2 million votes, with the winner - Luiz Inácio Lula da Silva - taking 50.9% of the vote to Jair Bolsonaro's 49.1%. With the historic result now decided, our own Henry Northcote, VP LATAM, and Fabio Brancatelli, Country Manager break down how Brazilian elections work and how advertising operates throughout the busy election cycle. Here, they explain the process of funding, and how much Latin America's largest economy spends on political advertising. 
How Elections Work in Brazil
Let's begin with some background. The way Brazilian elections work is a bit of an enigma to those outside of the region. One would be hard pushed to find any other electoral system that bears complete similarity. Representatives of the federal, state and municipal governments are elected by direct/popular vote.
For the positions of president, governors and mayors, the definition can take place in the first or second round. There is no second round for the positions of senator, deputy or councillor. In these cases, the candidate with the highest number of votes in the first round wins. Finally, for the candidate to be elected in the first round, it is necessary to obtain 50% + 1 of the valid votes. What is interesting to note is that voting in Brazil is mandatory for individuals between the ages of 18 and 70. The mandatory voting system means that we have figures as high as 120 million people voting in the first round. Such figures make it the fourth largest democratic process in the world. It is only those aged between 16-17 and the over 70s who are able to evade mandatory voting if they wish. 
All the votes are counted digitally to deliver results on the same day.  
Electoral Budgets
The electoral fund in Brazil is prescribed by federal law and is taken from the Union budget. This is then allocated to those political parties who are officially registered with the Superior Electoral court - the body tasked with strengthening Brazilian democracy. The pot for electoral advertising sits at £800 Million. I'm sure you're wondering about how this is distributed. 
Here's how the distribution is figured out: 
2% is distributed equally among all parties.

98% are split based on representation in Congress, as follows:

35% are evenly divided among parties that had at least one candidate elected in the last election;

48% are distributed proportionally according to the number of candidates from each party in the Chamber;

15% is divided according to the number of candidates from each party in the Senate.
Democracy is extremely important to the people of Brazil; this is exemplified by the fact it is enshrined into electoral legislation that parties cannot accept donations from corporations. This acts as an anti-corruption tactic; although it is possible to receive donations from individuals.
The Prevalence of Electoral Advertising  
As of September 2022, political advertising investments had gone above 1 billion Brazilian reals  (£172 million). The dissemination of all advertising materials has to be squeezed into quite a small window due to the regulations that are in place. Meaning that between August and October of the election year is the only time these can be used. 
In previous years one of the main formats for disseminating information was television. Whilst linear TV still remains an important tool given the scale of the country, we have also seen the rise of social platforms that we have not in the past. It has been an interesting turn of events given that previously, the electoral law only allowed for the use of TV and radio as a means of facilitating these mass communications. Advertisers and marketers have had to take head of this information and make decisions regarding spending. 
Prior to 2018, all political ads were delivered to broadcasters on tape as this was the law. Delivering physical tapes to 400 broadcasters - and critically, on time - was hugely difficult and missing the deadline meant that the station wasn't obligated to air the ad. After a long process involving all 27 Brazilian states, the ads are now delivered digitally which is a huge change to how things are done. It also presented new challenges like ensuring that each ad had accessibility information. This involved creating lots of new workflows so that ads in the right format and with the right specs were all delivered on time. 
The stats show us that in comparison to 2018, electioneering volume on TV and radio is steadily decreasing - currently standing at 15% less. Already, the investment spend on online advertising has doubled in contrast to the previous elections. 
As many celebrities begin to migrate into politics, their online presence is something which facilitates their popularity when it comes to being elected. We can see this when we look to examples such as the re-elected federal deputy Tiririca, who was originally a comedian. Tiririca has been using online platforms to post jingles availing of the popularity that an online presence now brings. 
With the election now decided, it will be interesting to see what impact advertising campaigns have had upon the results as a whole. It is only from looking at this that we will be able to establish what the true impact of this work is and whether or not the incredible spends are justified.