Our favourite ads of 2020
Peach employees share their most memorable ads of this year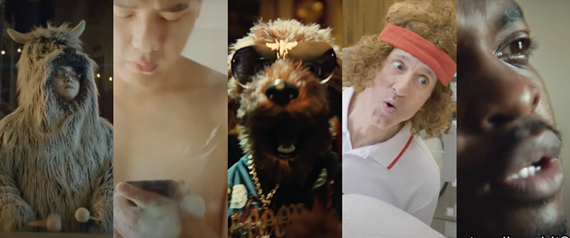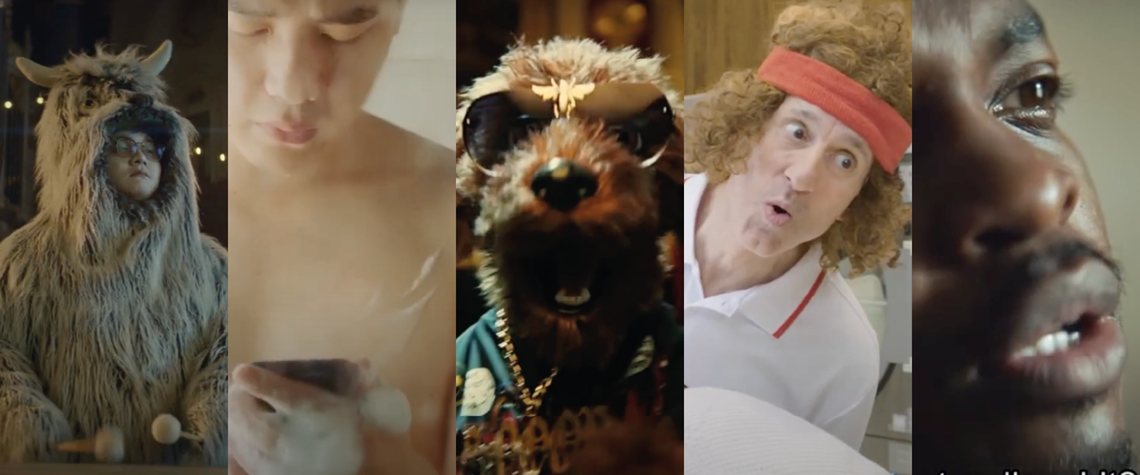 I think it's fair to say 2020 was nothing like any of us had planned or hoped for. 
The advertising industry was quickly turned on its head when a global pandemic was declared. Production came to a halt, offices were closed and the world came to rely on Zoom calls with poor wifi connection. 
Despite these obstacles, our industry adapted and were able to create some truly inspiring and memorable ads this year. We decided to ask our Peach employees to share some ads that they in particular thought deserved some recognition. 
If you've got a couple minutes spare between your Zoom meetings, why not have a look at what our employees picked out? Count it as marketing research…
La Redoute
Creative Agency: Fred & Farid | Post Production: Fix Studio | Country: France 
Maddy from the French Team: "Well I guess... in advertising, what works best on me is humour and emotion. It's a bit of a story of my generation, I guess, stepfamilies and their difficulties. I think it's clever, smart and modern from this brand. I think it's very successful and that in this year 2020, with the successive lock-down, putting Home forward and living it together (while showing that it's not always easy), it takes on its full meaning".
Just Eat
Creative Agency: McCann London | Post Production: MPC | Country: UK
Chris from the UK team: "The follow on from the original Just Eat ad. The TV anthem of the year, that has been constantly stuck in my head! What's not to like, a cuddly puppet representing the original gangster snoop dog rapping about all your favourite food delivered at the touch of a button. A great concept and creative idea. Upbeat and uplifting which seems to be on every break. I wouldn't be ashamed to pick this at karaoke. Did somebody saaaaay........You know the rest!"
Coca-Cola
Creative Agency: 72andSunny Amsterdam | Post Production: Glassworks Amsterdam | Country: Global 
Varvara from the UK team: "In this ad I watched people sing about all the things they want to keep from this adventure, not what they want to get rid of. I was encouraged to look at my post-pandemic life from a different perspective. The rap song is delivered in a slow pace, so that the whole message sinks in. It brings to light thoughts that we've all had at some point or another. Most importantly, it makes you feel good, which is what marketing material is supposed to do".
Futon-Maki Jiro Co., Ltd.
Creative Agency: I&S BBDO | Country: Japan 
Yogi from the Japanese team: "This ad is just silly and that's why I like it. It feels like this year in particular we have seen a lot of ads that are understandably a bit more serious or have a deep meaningful message behind it. This doesn't, it's just a bit of refreshing fun which is great and made me laugh".
NAB
Creative Agency: Clemenger BBDO | Post Production: The Refinery | Country: Australia 
John from the Australian team: "My favourite ad for 2020 was this year's entry to NAB's Mini Legends campaign. In a time when it has never been more important for kids to be involved in sport, I think this ad encapsulates this with style and good humour. The ad is well shot, has a catchy song and great effort has been made to make the kids look like our AFL sporting greats, which results in this ad getting my attention every time it hits the screen. Go the Swans!"
Mam

á 

Luchetti

 

Creative Agency: MOTHER | Country: Argentina 

Corina from the Chilean team: "Mamma Luchetti is a pasta brand, and for years has had this campaign in place with these kinds of ads. I loved this ad in particular because it shows a family "stay at home" usual problems in a very funny way. The Ad is called "A little moment" meaning how we sometimes need a little break from the new reality. The music is also very creative as it is a popular song adapted to the ad. I loved it and I sing it constantly to my kids, whenever I need a little moment". 
Honer
Creative Agency:  Ogilvy | Country: China 
Mimo from the Chinese team: "The title of this advertisement is "Actually Life Doesn't have to be So Tense". I like its narrative technique, which is expressed in the way of "comparative performance" through three small stories that make the audience empathise. The end uses the reverse technique -- "tragedy turns comedy", highlighting the advantages of using this brand of mobile phone".
Nike
Creative Agency: Wieden+Kennedy | Post Production: Joint Editorial | Country: Global 
Arlene from the UK team: "The ad is all about coming back from the impossible which rings so true for the year we have had with Covid 19. I love that the sound track is from David Bowie 'Life on Mars' and found it really inspirational. It made me cry and shows the best of the human spirit and hope for the future".