A guide to Peach for Adtoox users
What's new and what's different for Adtoox users in Peach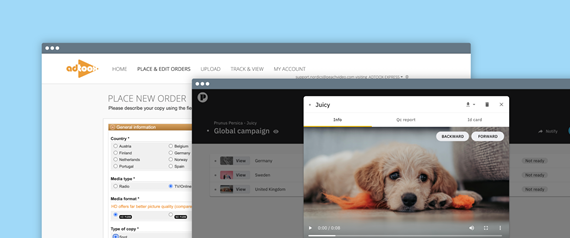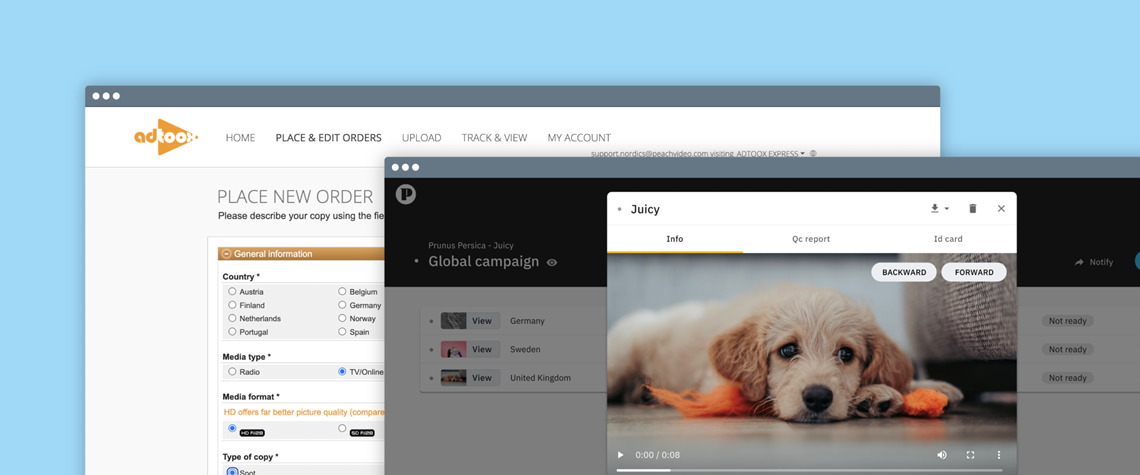 New beginnings can be daunting, so to make your transition easier James Clark, our VP of Customer Success shows you what's different between the systems, plus all the sweet features you now have at your disposal.
Launched in 2019, the Peach platform is built on decades of experience. It is designed for convergent video: linear, BVoD, digital and more. Since last year we have been working to make a first class experience for Adtoox users.
Some of the highlights in the video cover:
Differences in how Peach handles different country ID systems

Support for BVoD, digital and social

Support for radio ads

Uploading of files through the browser

Support for multilingual ads

Support of global campaigns

Integrations

with the wider ad ecosystem, including Frame.io, YouTube, Innovid, Sizmek Ad Suite and more

Coming soon:

New and improved interface for tracking files through the system — designed for people handling large campaigns and accounts

Coming soon:

Ability to forward upload request emails to other or new users

And much more to come…
If you find yourself in need of help, you still have access to the same amazing Adtoox customer success team, now part of Peach. To get in contact with them please email support.nordics@peach.me where we can ensure your questions are answered quickly. Alternatively, use the chat feature in the Peach platform to talk to us directly.
Ready to start sending?