Ad experience, Advalidation and the future of Peach
Doug Conely, Chief Product and Technology Officer at Peach, explains why we're excited to announce that we have acquired Advalidation — a tool to make sure ads work great.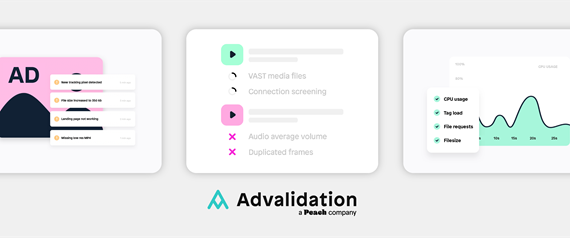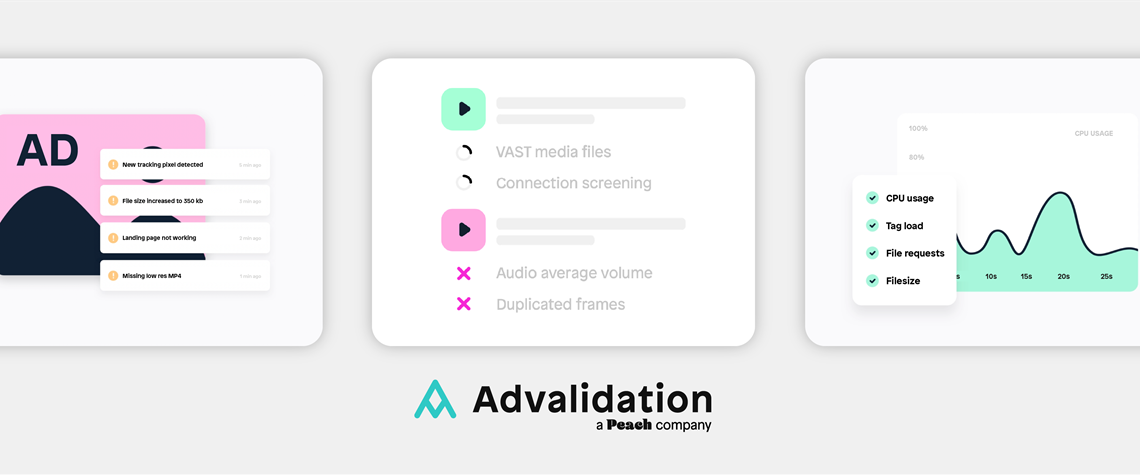 Our goal at Peach is to help fix how advertising works. Over the years deep complexity has entered the workflow as the ecosystem has added ever more components. More ad platforms, more formats, more specs, more stakeholders — it has become painfully (and embarrassingly) slow — and very costly.
At Peach we want to fix this by connecting up the ad ecosystem and making it easy to work with and manage. We know that linear campaigns can take just a few hours to get live — digital campaigns should be just as efficient.
Some of the biggest pain points we have seen are the issues and errors that Ad Ops teams have to deal with. Testing VAST tags, video ads and display ads can take a very long time, and then dealing with any issues across all the stakeholders involved takes even longer.
This testing is typically still a manual process — in 2021! It means watching ads in your browser, but not sure which browsers or devices to check. It means using random tools and rules of thumb to test file sizes and audio levels. It means inconsistent application of specs between different people on the same team. And so much more — all of which frustrates clients and sales teams alike. At Peach we believe this should all be so much better.
This is why we are thrilled to announce that we have acquired Advalidation.
Advalidation is focussed on improving the ad experience and compliance by automating, monitoring and sharing results from the testing of VAST tags, digital video and display ads — all through a really nice and easy to use interface. For the techies: Advalidation even uses React for the front end, as does Peach — an added bonus. It gets rid of manual testing and therefore helps remove poor quality ads on digital platforms that affect the user experience.
Used by media owners, brands and agencies around the world they are relied upon daily to test many thousands of ads that appear on publisher's properties.
By simply uploading or emailing ad assets or uploading an Excel tag sheet into the platform, it will check for issues against your publisher specs or those of the IAB and many others. In just 60 seconds it offers accurate results and big efficiencies and confidence for Ad Ops teams.
Check out the demo video:
The founders of Advalidation, Joakim Mared and Jesper Pops, started the company in Stockholm in 2010 inspired by the shared desire to improve the ad experience. Systematic, automated validation is close to both our hearts — and the need is common across our clients. In other words, they are a perfect fit for Peach.
So, what's next for Advalidation and Peach?
The team will continue to focus on Advalidation and building great new features, such as their recent monitoring tool that let's users get alerts on creative swaps mid-campaign, added tracking pixels and increasing load times.
We will also be working together to integrate Advalidation features directly into Peach making collaboration even easier and the workflow faster and more integrated. More on this will be announced as we release features.
For now, check out the Advalidation website for more details on their service, read the press release or contact us.