A New Era: What's Happening in Video Advertising?
Amidst a whirlwind of changes in TV and video advertising, we speak with experts from across the industry to find out what's happening, and what it means for marketers…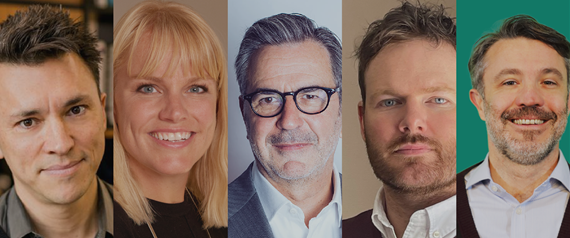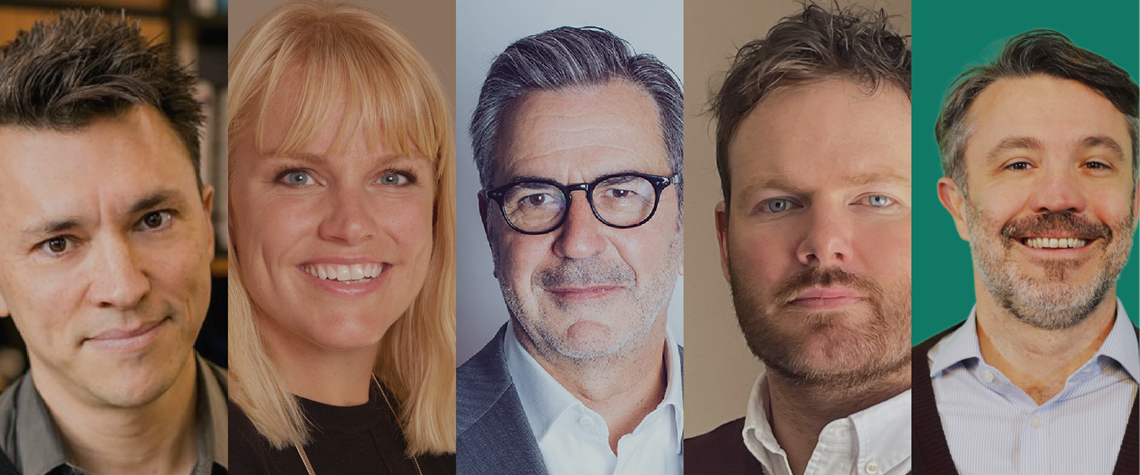 As the sun begins to climb higher in the sky and optimism levels tentatively rise as lockdowns lift, something very rare is underway in adland. In the normally disparate and vibrant world of advertising and marketing, it seems that finally everyone can agree on one thing. Namely, that things are changing - and fast. 
The past year has been historic in the world of TV and video advertising, not least because audiences' behaviours have altered sharply. But the truth is that many of these changes are rooted in trends that began long before Covid-19, and to believe that things will return to 'normal' in a post-pandemic world could prove a deeply flawed assumption. In truth, we are entering into a new era, and the successful marketers of the future will be those who understand that and adapt accordingly.
To make sense of it all, we've heard from experts across the industry who are witnessing these trends unfold first-hand. Jon Watts, Executive Director at The Project X Institute, Gemma Fergie, Founder of Clockwork London, Guy Chauvel, Founder and CEO of WNP, Mark Giblin, CEO of Lightbox TV and Mathieu Brisset, VP EMEA at Peach have all provided their insight into precisely what has changed and - crucially - what marketers should do to ensure they ride the wave, rather than be swept underneath it. 
Fragmentation Stations
Perhaps unsurprisingly, one prominent trend born out by both data and the experience of our experts is fragmentation. "The big change we're all talking about here is absolutely fragmentation", sums up Jon Watts. "The result of this for marketers is that when you have lots of different platforms and services, you have lots of different requirements. That adds layers of complexity that, without intervention, seem set to multiply for as long as media fragmentation continues". 
Complexity, it seems, is a feature of modern advertising for many working in the industry. "Gone are the days when you could simply create a beautiful ad, hand it to a distributor, and put your feet up", explains Gemma Fergie. "Now when you look at media plans, they are incredibly complex with hundreds of different layers of tabs and assets".
Digging into the data, the fragmentation story is clear to see. Thanks to research carried out by Thinkbox, we know that TV - once the great cultural unifier and tool for mass communication - now accounts for just 63.7% of the UK's video time per day. In the crucial 16-35 demographic, that drops to 36.3%. 
"To be clear, all of this still makes TV the biggest single platform in the video ecosystem", says Mark Giblin. "But the sheer number of alternatives is noteworthy. Take TikTok, for example, who very few people had even heard of a couple of years ago. That now accounts for 3.5% of Britain's video screentime, up to almost 10% amongst 16-35 year olds. The scale of change is something that savvy marketers will need to contend with, and try to take advantage of".
Driving all of these changes has been a surge in consumer adoption of Smart TVs - home TVs which connect up to video services such as YouTube, Netflix, and on-demand channels such as BBC iPlayer. According to data from Kantar Media and Ofcom, around half of all UK households now contain a Smart TV. 
For Mathieu Brisset, there is a solution for marketers looking to solve the complexity issue. "What we find at Peach is that the best answer to fragmentation of media channels is a simple-to-use platform from which all of your campaigns can be distributed", he notes. "It needs to be made easy to reach your audience wherever they may be, without getting bogged down in different file types and compliance problems. So I believe the successful brands of the future will run their marketing out of a centralised hub which connects to a number of platforms". 
Creativity Is Still King
The second key trend identified by our experts can perhaps be explained as a relalitation to the direction of travel in the industry over the past decade or so. 
"One thing that I've encountered a lot from speaking to clients is an ever-growing realisation that, despite whatever advances in technology which are happening, creativity is what will truly give your brand an edge", says Guy Chauvel. "The industry has been obsessed over the past few years by what we call precision marketing. But what brands are telling us now is that in doing so, we've neglected the outstanding leverage effect of effective creative advertising".
Looking forward, then, marketers should aim to secure the best of both worlds. We can see evidence of marketers understanding the importance of quality creative by the explosion in the number of assets which are being made.
"You're seeing this kind of paradoxical effect where, despite budgets shrinking, the number of assets being made to ensure optimal creative on different platforms is skyrocketing", says Matthieu. "The number of video ads being delivered every day is forecast to jump 37% within the next three years. So it's imperative that marketers get control of their assets, and if they can collect them in an easily navigable library or archive, all the better. As the demand for and more content goes up, so too will the usefulness of reusing and repurposing old assets".
Making The Right Impact
Finally, our experts identified one last trend which will define video advertising in the years ahead. "Something we have not touched on yet but which will be incredibly important is what you might call 'purpose' or the ability of a marketer to visibly make a positive impact in terms of sustainability or social issues", says Guy.
For Mark, the advancement of technology in advertising is tied into that issue. "I think we're seeing something really interesting there with the rise of addressable TV, by which marketers can precision-target consumers on linear TV in a similar - but not identical - way to what we see on digital", he explains. "So what this means is that we're now seeing a lot of smaller companies, who may previously have been deterred by the price and scale of TV advertising, now coming out and taking advantage of that. So in terms of purpose and making the 'right' kind of impact, we are now going to be seeing heavyweight brands go toe-to-toe with smaller brands which can tend to be more purpose-oriented in the same ad breaks, which will be an interesting dynamic to see play out". 
The potential of addressable TV could go further still, according to Matthieu. "We often talk about a breakdown of trust between advertisers and consumers, but despite all of that TV is still the most credible and trustworthy platform for brands.", he explains. "So, given that addressable TV will help more brands take advantage of that platform, we could begin to see that trust issue heal somewhat".
Overall, there are three key takeaways from our experts. "I'd summarise it like this", says Matthieu. "If you understand the challenges of fragmentation, respect creativity in your comms, and align your social impact with your audience's expectations, you'll be in a great place to face the challenges of the future".