9 Things You May Not Know About Addressable
Do you really know how targeted TV works? We've gathered some insights from the industry experts which might just surprise you.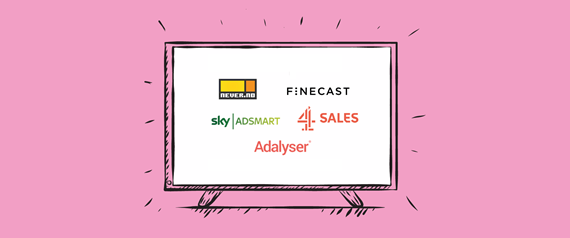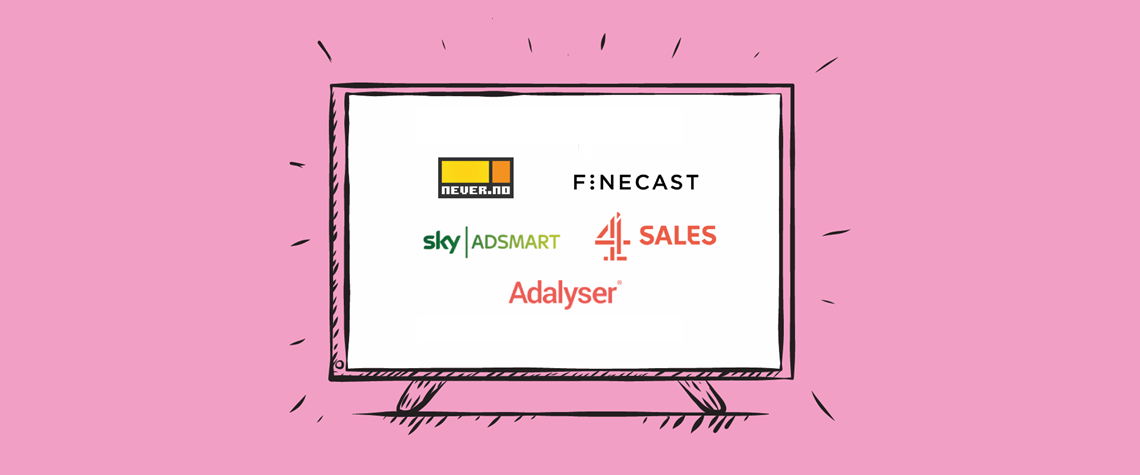 This post was originally published on IMD and Honeycomb's blogs.
Addressable isn't the easiest thing to understand and keeping up with industry jargon can be tricky. So we asked a few experts to share the things you really need to get to know.
Never.no CEO, Scott Davies; Peach's Chief Product Officer Doug Conely, Rebecca Hill, Group Digital Manager at Channel 4, and Head of Sky AdSmart Local & Development at Sky Media, David Sanderson share their wisdom…
Targeting isn't just about people
Targeted doesn't just mean focusing on an individual or group, it can also be targeting the relevance of the content to the day/situation/events. - Scott Davies, Never.no
You can get really specific
There's a difference between household level targeting (there are multiple devices in a household and multiple householders that you can stream to but you might not know is watching each ad), device level targeting (you know that it's a certain tv, laptop, tablet, or mobile streaming the ad but you don't know which user, just guess), and individual targeting (the user is logged in so, as long as the same user that is logged in is the one viewing, you can use anonymised individual level data) - Doug Conely,  Group IMD
It's been around longer than you think
Addressable TV already exists and has done for some time through VOD. 60% of All 4's viewing is on the big screen and is 100% addressable. - Rebecca Hill, Channel 4
It's surprisingly affordable
Targeted TV campaign costs start from £3000. - David Sanderson, Sky Adsmart
It will change the way TV ads are bought
Addressable TV will increasingly be bought through new buying systems which are being developed specifically by both media owners and media buyers. Both parties are creating new self-serve buying options which have granular audience analytics and granular targeting settings to inform buying choices. - Conely
A bit of forward thinking goes a long way
Building targeted campaigns can sound like a lot of production work, however there are tools to automate changes to your creative. Importantly, developing creative in advance with the ability to change elements throughout the campaign, doesn't have to be limited to end frames, multiple elements can be made changeable and can be integrated into the final creative seamlessly. - Davies
It's yours for the taking
C4 are continuing to explore addressable live linear routes with a number of tech vendors. - Hill
It's excellent value for money
Targeted TV is pay-per-view — but you don't pay unless 75% of the TVC has been seen. - Sanderson
You can reach the people you care about
Broadcast television can play with time of day, channel, and programme adjacency. However it is still broadcast to all viewers. The difference with addressable tv is that it has many more data options to target against and IP streaming allows the media owner to deliver down to audiences of 1 if they want. - Conely
It's win win
A good targeted promotion will use social and online to influence the daily delivery of TV ads, but the TV ads can also push back to digital activities exponentially driving your reach and ensuring full integration of the campaign. - Davies
It gives you incredible power (use it wisely)
You are in control of how many times your ideal customer sees your TV ad. - Sanderson
It could go one way or the other
No one know if this will be additive or cannibalistic. - Hill
This article first appeared on Little Black Book.
---
David Sanderson, Scott Davies Rebecca Hill and Doug Conely were joined by Kristian Claxton, Finecast. on stage at a live event we produced back in 2018. You can watch the presentations here.