25 years of Peach: Part 5
In the fifth and final instalment of the Peach at 25 series, we celebrate a quarter of a century in the business with a selection of adland's best ads, featuring spots from Nike, Cadbury, and Super Noodles.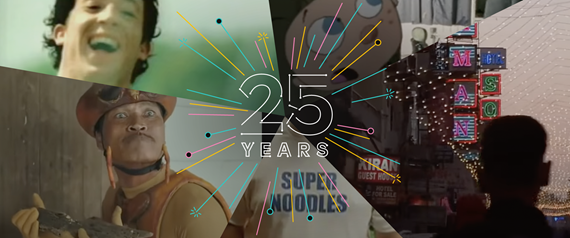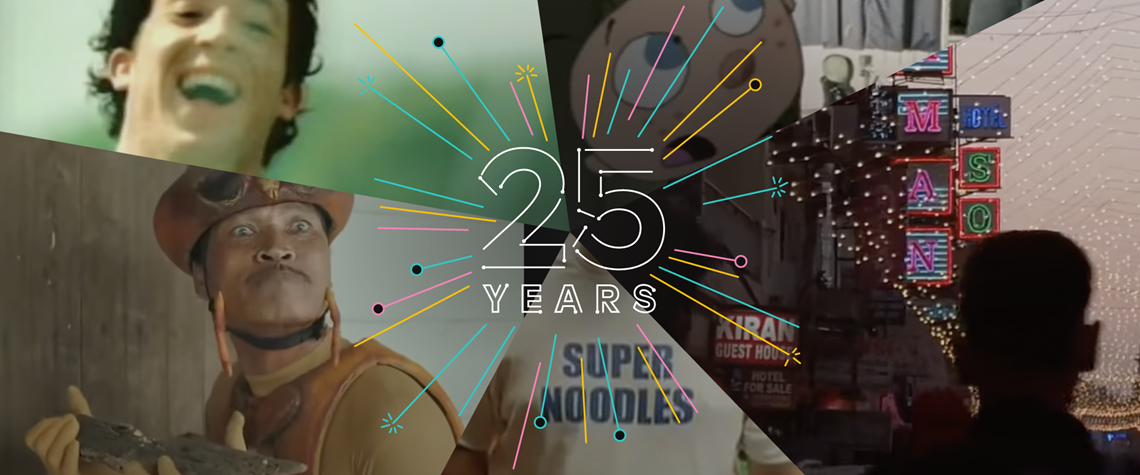 In the information age, a day can feel like a long time, especially in the hyper fast-paced world of advertising. 25 years, then, represents an era in which - quite simply - everything has changed. And then changed countless times again. 
One constant in the industry since 1996, however, has been the adtech platform Peach and its ability to deliver creativity. Peach's impact on adland really cannot be understated although it's simplicity has always been Peach's game. And as the industry stands at a point at which complexity is weaving its way into every facet of the creative process, a little bit of simplicity feels like an incredibly modern need. 
Today, however, we're taking a moment to reflect back on the road that brought us to this point. Over the course of this series of articles, we'll hear from some of the highest-profile and influential voices in adland about the creativity which means so much to them. Each interviewee has picked one ad which they remember fondly, taken from any moment over the past 25 years. As we chart our way through the past quarter century of creativity, we'll reflect on just how vital creative delivery has been in ensuring that these moments of inspiration took place. So, with all that in mind, here's to another 25 years…
---
Nike 'Parklife' (TBWA Simons Palmer, 1996)
Vicky Maguire, CCO, Havas: One year older than 25, but this is the ad that first comes to mind - it's one of my all time favourites. I remember that I was on my first placement, working through a tonne of Femcare radio ads when this first came out. It made me fall in love with advertising all over again. The pure joy of this ad still takes my breath away. Yes, the format is dated; yes, the haircuts are ridiculous, but look at the young Cantona's face - they're playing for the thrill of it. It still gives me chills. This ad changed the game. Nike was a basketball brand before this. And, come on, I defy you to watch a better six-second opening shot than egg cracking pan.
Not Just A Cadbury Ad (Cadbury, 2022)
Nihar Das, Founder, WPP's 'Black Ops': I am choosing what I believe is a modern day classic, and is one that represents the time we live in. My core belief on inspiring work is the intersection of beauty and utility. Let me elaborate.
The pandemic has affected us in many ways. In India, where close to 90% of businesses are small mom-and-pop stores, they were the worst hit. This was an attempt and persuasion to direct attention and action to this catastrophic phenomenon that's just in everyone's (literally) neighbourhood. It reinforces the axiom when you care for the fringe, the masses care for you.
In the past, the same intention would have been brought to life through an anecdote of an affected shop to represent the affected mass. However, the creators took advantage of the power of data and technology that's available to us today, to make it deeply local, scaled for the entire nation. That's the wonder of this craft, to have discovered the magical intersection of societal utility and doing it with modern day beauty with data and tech.
Cartoon (NSPCC, 2015)
Claire Timms, MD and EP, Darling Films: Such a difficult task, to choose your favourite ad from the last 25 years - of course there are so many. This one deserves its place, in my mind, as one of the best in class and after Covid and global lock downs it's message is as relevant and as important as ever.
It is well cast, well edited, well animated, well written and well directed. The sound design cleverly adds another sinister layer. It alludes to real violence without showing real violence which makes it so incredibly powerful. It is hard hitting in every sense! If you have never seen it before, it is worth watching. It will stay with you and that is definitely no bad thing.
Face / Off (Super Noodles, 2015)
Darren Bailes, CCO, VCCP Group: When a pitch gets tough... Or I'm looking for something to lighten a mood...I refer back to Yan and Lukes' Super Noodles film from back in the day.
It's a West Side story parody between warring gangs, identifiable thanks to the words on those t-shirts. It's 'sausage' and 'fried eggs' for one gang, 'brown rice' and 'rocket' for the other.
It's obvious which side the Super Noodles sits on. Really confident of a client to embrace the full culinary repertoire of their audience... not just the one they are selling. The dialogue/lyrics are sublime. "Does your mum know you're out? / You never heard of a napkin?" Two gangs perfectly brought to life with wit and smarts. The brawl spills into the street. It's wonderfully pathetic. As is the hiding when the fuzz arrives. All this food talk is making me hungry. Domino's, anyone?
Termite Commercial (Chaindrite, 2019)
Mathieu Brisset, Vice President, EMEA, Peach: This is back to the basics of advertising creativity and fun. It's a low cost production, TV-aired but generated close to 4 millions incremental (free) views on Youtube! And not only in Thailand but in many other (expensive) markets worldwide. Meaning that thanks to a good creation aimed at TV the total campaign ROI is absolutely massive. Too bad we don't get fun content like this on European TV!
(This article is one of a five-part series of Peach's 25th birthday celebrations. Look out for new pieces over the coming weeks, filled with more great ads and the reasons why they live on in our imaginations. Read the previous instalments here, here, here, and here.)