The best way to receive and manage video campaigns
Peach for publishers & broadcasters
Receive campaign and video assets, streamline processes, reduce overheads and access national clearance systems.


The gold standard in campaign management
16,000 media owners around the world rely on Peach every day
Receive advertising content
With Peach broadcasters and publishers receive the right content, in the right spec at the right time — saving 1000s of hours.
Simplifying ad management: view, approve and rename files without leaving the platform
Visibility and control: track file status, with guaranteed delivery times
Peach perfect, every time: ads arrive ready to play: quality checked, in the correct formats with the correct tags and metadata
Enabling tracking and reporting: Peach manages the creation of unique ad codes throughout the industry helping to connect buy and sell-side.
Powerful campaign management
CARIA has been adopted by the UK and Irish advertising industries. It connects the entire advertising ecosystem on the buy and sell-side, from media agencies to broadcasters, ad agencies to advertisers.
Booking: enables the buy-side to make linear, BVoD and addressable TV bookings in a single platform
Return path campaign data: enables media owners to send airtime activity back to buy-side management and reporting systems
Copy instructions: enables ad agencies to access media plans and allows agencies to confirm with media owners which ads are running in campaigns
Enabling integrations: automates workflows that save time and reduces errors
Facilitating advertising effectiveness
We develop and manage Clearcast's Attribution — helping the advertising industry analyse campaign effectiveness. We receive, standardise and validate data from the world's broadcasters and media owners and supply to organisations such as MediaOcean, TechEdge, Nielsen and more.
Broadcaster workflow solutions
We help broadcasters and media owners optimise and fulfil their linear and digital inventory, building agile enterprise-level workflow solutions. We connect media schedules to creative material, transcode formats and integrate with services such as Sizmek, Landmark, Level3, Freewheel, AWS Cloudfront, Yospace & more.
Trusted for over 20 years
Who else can say that in this business?
Reliable
We say that the typical uptime for Peach is 99.98% (because that seems more believable than the truth — it's closer to 100%)
Secure
Deep security trusted by advertisers and media owners globally to handle mission-critical data
Independent
We are not owned by an agency, media owner or broadcaster so are completely independent
Partners
We work with our clients to build tools they really need (and love)
At Sky we're always keen to push boundaries. The automation that Peach and CARIA® provides to our business is highly beneficial to both us and our customers. We're looking to extend this further as we continue to expand our business.
Martin Leach
Director of Operations, Sky
I've got the highest respect for the team over there which always gave me confidence that any issues would get resolved.
I don't think I've ever partnered with such a consistently passionate and hard working group of people and I genuinely appreciate the hard work that they have put in on our behalf.
Chris Mundy
Managing Director (2008-2020), Clearcast
We've worked with Peach Media on a number of key integration projects to help move our business forward. We have found that the functionality has been scoped well and projects delivered on time. We have also found the team great to deal with and always professional.  
Andy Kyriacou
ITV Channels Sales Controller,
Channel 4 has worked constructively with Peach Media for many years. Their knowledge of the business and ability to work efficiently and effectively with both agencies and media owners has been a huge part of the success of CARIA®.  We are delighted to see CARIA® starting to provide our digital teams with the benefits the linear teams have enjoyed for years.
Kim Wakes
Traffic Manager, Channel 4
Peach Media is a key, trusted industry partner for us; the systems and services we contract and run with them fundamentally underpin essential industry workflows. As the industry evolves we're working with our stakeholders and Peach Media to extend these further into the non-linear digital area.
Chris Mundy
Managing Director (2008-2020), Clearcast
CARIA® is an integral element to our processes in AV,  integrating with our market-leading AVP planning system, sales house systems and Mediaocean.
Creating efficiencies throughout the value chain, it allows us to connect our investment teams with our creative agency partners, facilitating copy fulfillment and creative optimisation opportunities for our clients
Ruth Cartwright
Head of AV Amplifi, Dentsu Aegis
CARIA® is an essential system for many of our members. It saves them time, it's extremely reliable and it's run very well.
Kim Knowlton
IPA Production Consultant, IPA
Simplifying campaign administration across the industry
CARIA® is a central transactional platform for campaign management. It's the gold standard service in the UK and Ireland for TV, VoD and cinema, processing almost all campaigns and streamlining booking, copy scheduling, tag management and campaign administration. It helps to minimise errors and simplifies workflows by making sure everyone involved has access to the right information at the right time.
CARIA® is extending its services to online media owners. For more information on how CARIA® can optimise your workflows, get in touch.
Delivering video ads to destinations around the world
The new name for IMD Cloud, Peach Classic is a powerful ad delivery tool designed for TV and BVoD
Powering clearance in the UK
Clearcast is the clearance body that checks and approves linear and VoD advertising on behalf of the UK broadcast industry (ITV, Channel 4, Sky Media, Turner and other broadcasters). Clearcast uses CopyCentral, a Peach Media platform, to manage its clearance workflow, processing 35,000 scripts and 61,000 commercials every year.
Standardising and validating the UK's commercial data
The Attribution service was established in 1998 to standardise and validate commercial data held on airtime sales and television research systems
It provides a centralised industry source for product, advertiser, buying agency, and holding company standard attribution codes and names matched to clock numbers.
The Attribution data set is an integral part of the Broadcasters' Audience Research Board (BARB) process for improved spot matching and analysis. It enables media agencies, brands and research bureaux to analyse the effectiveness of their campaigns.
Streamlining media administration for video advertising in France
A unified and comprehensive platform for the management of compliance and clearance, ARPP.TV links metadata to verification and reconciliation outputs. It creates Unique Ad Codes and removes duplication and ambiguity, simplifying processes for nearly 5,000 users in 2,300 companies.
Team Peach
Our sell-side team brings together decades of experience from across the creative, media, agency and technology worlds.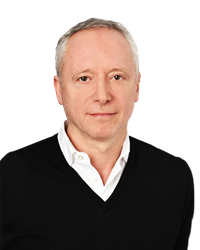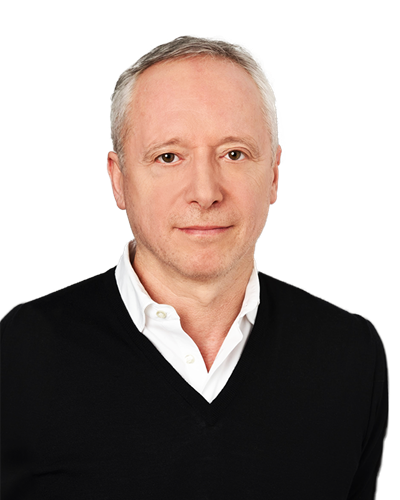 Ben Regensburger
Chief Executive Officer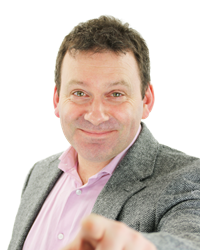 Dan Shawcross
VP Growth - Broadcaster & Publisher
I've spent 15 years working with the CARIA service, changing the media landscape in the UK and Ireland. I work with media sellers and agencies, focusing on delivering efficiencies for them. I'm passionate about providing great service, and I'm excited about the next stage of Peach Media, creating even more value through APIs, Advanced TV and VoD and automation at every turn.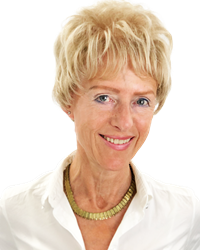 Sarah Dowson
Director, Peach Media, France
As kingpin in the launch and rollout of the industry solution PubID in France in 2010, followed by ARPP.TV in 2013, I also manage the UK TV clearance platform, CopyCentral. With a finger on the pulse of the French TV advertising industry and its regulatory framework, I'm also in charge of Peach Media's data management activity in France.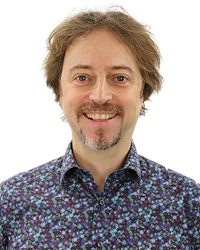 Al Hepworth
Chief Technology Officer, Peach Media
I'm an innovator and systems virtuoso. Of late I've been busy designing, integrating and evolving our industry-leading data platforms. After tinkering with astrophysics and pioneering e-commerce tech back in the day, I co-founded start-up Optimad in 1999 and led the team that created CARIA® and ARPP.TV in an attempt to bring some order and efficiencies to the media industry.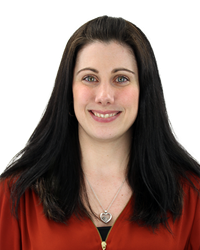 Angela Walsh
Key Account Manager, Broadcast
Harmonised data and happy clients, that's my mantra. I landed in TV media in 2005 and immediately realised the power of clean data and systemisation. I work closely with our key media owners and agency clients in the UK and Ireland, championing CARIA, scoping and introducing extensions, and delivering systemisation, increasingly in areas beyond linear TV. I also manage the TV industry's gold standard Attribution naming service, with Clearcast, which we're currently extending from TV to cover VoD.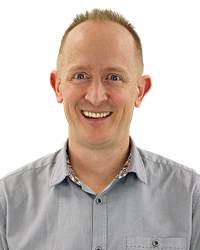 Matt Jackson
Technical Director
Matt has been getting things "done done" with Optimad since 2001, delivering the core CARIA and ARPP.TV industry services and associated system integrations that have fundamentally turbo-charged how our clients work. Looking forward to an exciting rebirth as Peach with 2019 bringing an expanded Advanced TV focus and opening up our products with more APIs.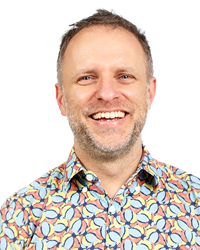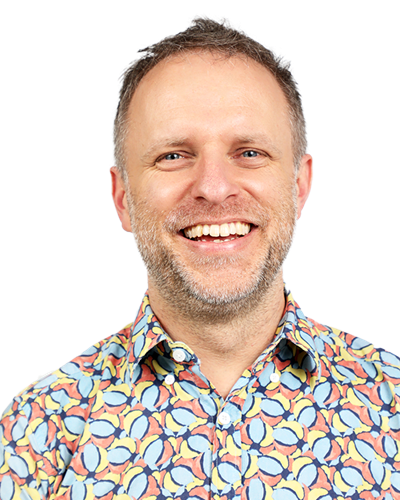 Andrew Fox
Chief Design Officer and VP of Content
I've been designing and building digital work since 1994. I'm now shepherding Peach's communications, brand, UX and design. I get to work with a fantastic team of people who help me look good and prevent my worst Goth tendencies.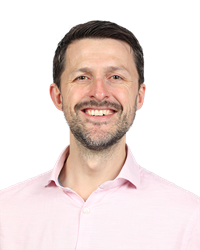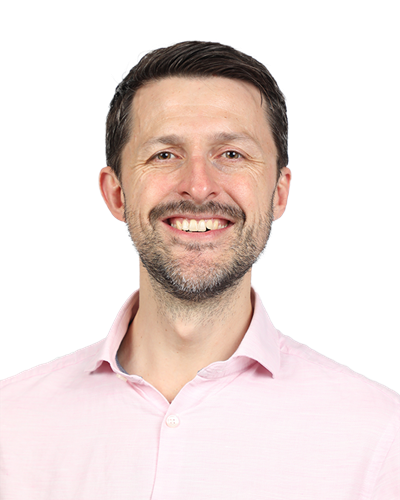 Doug Conely
Chief Product and Technology Officer
I took the long route via strategy consulting, banking, and then corporate development at Yahoo to fall in love with product management in digital businesses: solving problems with technology and building the teams to do it. The time is right to bring the maturity of TV workflow automation to the addressability and experiences of online video… and vice versa.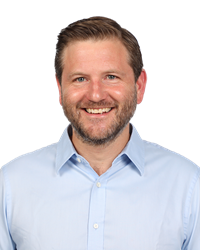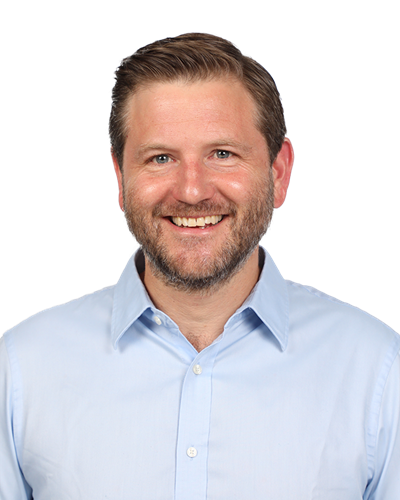 Ross Priestley
VP Global Growth, Advertisers & Brands
I joined in 1999 and my first role included responsibility for vacuuming our very small office! I'm now fortunate enough to head up the Enterprise Division looking after large multi-territory clients (with only occasional vacuuming responsibilities). I also work on new commercial opportunities and contracts across the business as well as looking after our licensee partners.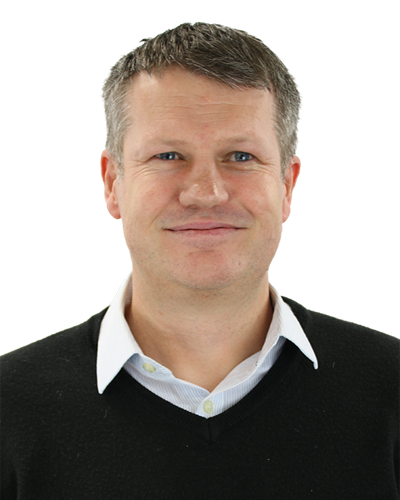 Clinton Van Ry
Technical Director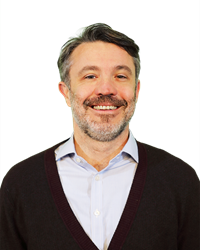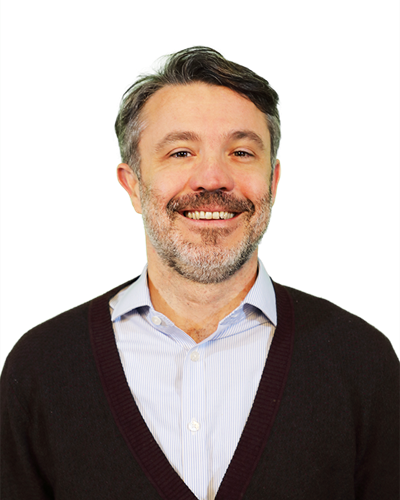 Mathieu Brisset
VP, EMEA
I'm in charge of EMEA for Peach, overseeing Sales and People management across a region ranging from Dublin to Dubai. 
Before joining Peach in 2019, I used to be the MD of France for Getty Images, a leading visual content provider and before that I 
was the Country Manager for France of Preview Networks, specialising in online video. I started my career almost two decades ago in global sales for Agencies focusing on emerging markets and have had the privilege to work in more than 13 countries!