Cape: Superhero capabilities deserving of their own blockbuster
Edna Mode, the beloved fashion designer of our generation once stated 'No Capes'. We're here to argue that she was wrong.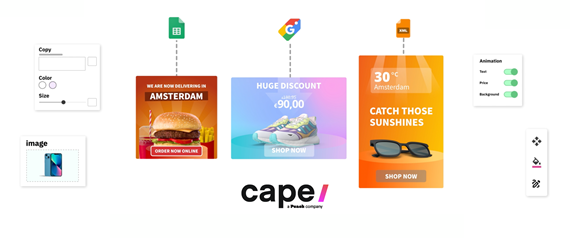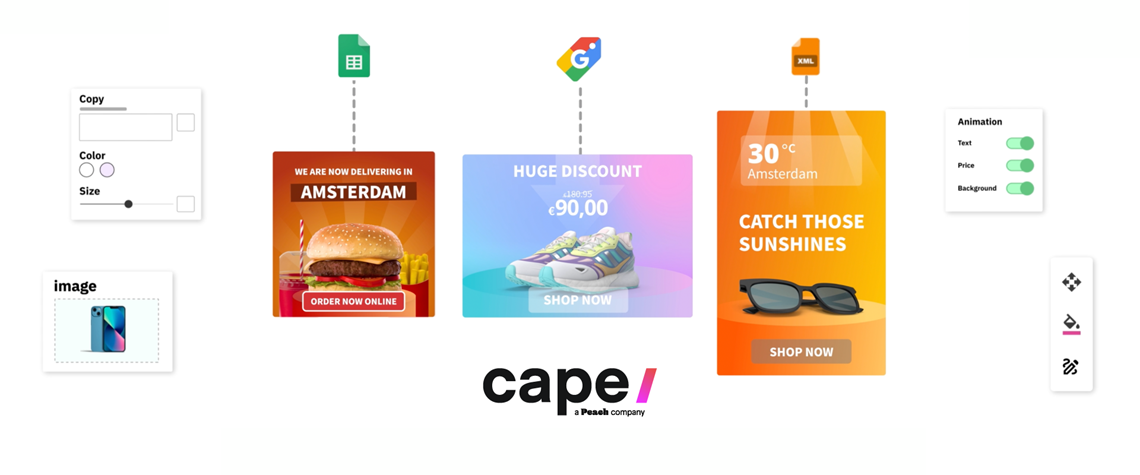 Earlier this year, Peach acquired Amsterdam based company Cape, a marketing platform that makes it easy for teams to handle creative versioning, collaborate, make approvals and then heroically publish to ad platforms like Facebook, Instagram, Snapchat, LinkedIn, YouTube, TikTok, Pinterest, Meta for Business, Google Ads, CM360 and DV360. 
Together, we aim to battle and defeat digital marketing villains such as missed deadlines, human errors and slow laborious tasks to help ensure your digital campaigns fly. As the video below demonstrates, it only really requires a few clicks from you to get the job done. 
Scale your digital campaigns using dynamic templates and real time data feeds for personalisation. Have automated campaign set up and publish your ads simultaneously to all channels: display, social, video and digital out of home. 
In terms of collaboration, get an easy stakeholder sign off process that once approved, sends content into different integrated feeds, instantly speeding up your marketing capabilities. Once delivered, utilise our editable campaign manager accessible to all stakeholders, keeping you and your team aligned and ahead of your next move. 
To find out more about Cape and what we can do for you, contact us now.