Move your BVODy
BVOD is forcing an evolution in the Australian ad industry. Andy Gilroy explains what's going on.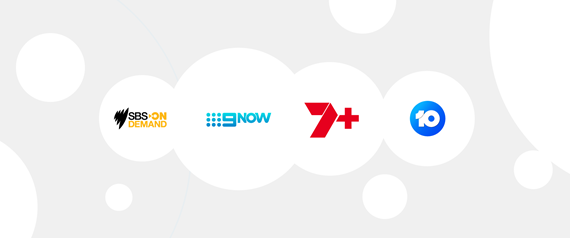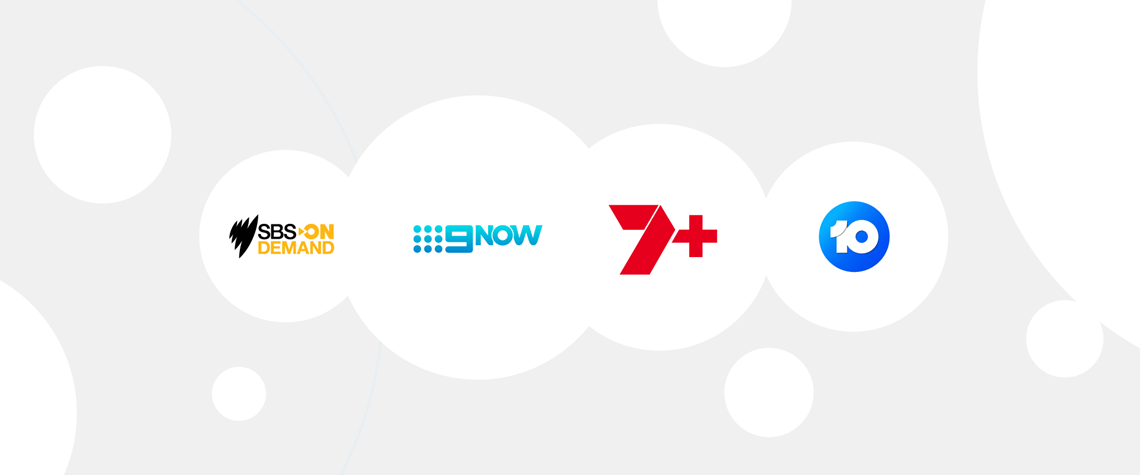 Broadcast Video on Demand (BVOD) is an increasingly important platform for advertisers, providing a highly targeted and measurable way to reach audiences on their own terms. BVOD is catch-up TV or on-demand streaming of TV content. It allows viewers to watch their favourite TV shows, movies or sports events whenever they want, rather than being constrained by broadcast schedules. It is therefore unsurprising how much growth the channel has experienced. 
In 2022, BVOD revenue in Australia for the total financial year was $448 million, up 23.5 per cent year-on-year and is expected to grow in a similar fashion for 2023. 
BVOD is not to be confused with Subscription Video on Demand (SVOD) or Ad-based Video on Demand (AVOD). There are quite a few similarities between the three acronyms but the chart 
below is a breakdown of the Australian Platforms currently accepting video: 
BVOD: 

Broadcast Video on Demand

SVOD: 

Subscription Video on Demand

AVOD: 

Ad based Video on Demand

Free access

Live TV

Video on Demand

Ad funded

Web and App

Paid  access

Live TV

Video on Demand

Subscription & Ad funded

Web and App

Free / Paid access

Video on Demand

Subscription & Ad funded

Web and App
Measure, adapt and succeed
BVOD in particular can also be measured via VOZ, the Australian Television Measurement service, alongside  traditional Linear TV. Consequently, marketers can gain access to real-time data and analytics meaning campaigns can be optimised faster and quicker, allowing for greater control and maximum campaign effectiveness. 
This becomes even more important once the wider media landscape is also considered. The advertising industry is evolving fast, new channels are constantly being introduced and marketers need to make sure their media plans are making the most across all distribution options. An example of a new opportunity is the launch of AVOD streaming services. In November 2022, Netflix launched its international Ad supported service and in March 2023, Foxtel's BINGE will also launch an ad-supported offering in Australia. 
Impact of the cost of living crisis
As the demands on consumers' disposable income increases, so too does the pressure to cut subscriptions to reduce costs. However, viewers have become accustomed to their various streaming services and may be resistant to cancel subscriptions completely. AVOD provides viewers a cheaper alternative to this, by moving to an ad-tiered subscription, viewing habits can stay relatively the same but at a cheaper price with the inclusion of ads. 
Tighter purse strings also means people will be going out less as a way to save and will rely more so on at home entertainment, further fueling the demand for BVOD and its contemporaries. Pay TV increased by 5.9% during Covid-19 according to Roy Morgan as people were contained inside during lockdown and the industry may expect a similar peak in the next year as recession hits. This is an opportunity advertisers should be ready to make the most of (budget permitting). 
What's the BVOD challenge?
Part of the challenge stems from how BVOD is traded in Australia. The vast majority of BVOD is bought programmatically, whereas in markets such as the UK, content is sent directly to the platforms who manage their own inventory. So in essence, here in Australia BVOD has become a digital buy via multiple platforms and the content process has followed the buying process. That being the person setting up the media buy (normally a media agency) is the person responsible for getting the video file live.
Today, 68% of Australian homes have an internet-enabled TV*, which makes it even easier for viewers to watch on-demand via their large screen. Viewers have grown accustomed to seeing high quality ad content on TV, so BVOD playout is also expected to be at a similar level. However, so much of our industry is still not treating video ads on digital TV in the same vein as traditional TV.
Despite BVOD's huge growth and inevitable passing of Linear TV in terms of volume, it is subjected to inconsistent and inefficient creative workflows — ignoring the best practice procedures developed with TV.
As Confucius said, "Study the past if you would define the future."
As an example, before a TV ad gets to air there are many many checks it must go through, from content clearance to audio and tech checks and finally the output to the exact specification for the specific broadcaster. All of this ensures appropriately placed ads which are substantiated in content and delivered in the highest quality playout specifications.
The solution
Well, if it isn't your neighbourhood friendly ad delivery provider Peach. There's less spiderwebs and multiverses with us but we do offer an easy answer to the BVOD problem. 
We have recognised the creative challenges and requirements introduced by an ever-increasing video ecosystem, which is why we have been helping creative and production agencies for over two years ensure that they can create all exact BVOD (SVOD and AVOD) files from a single TV or digital master to share directly with media agencies, ensuring broadcast-quality files reach the right device, including connected living room TVs, in perfect form.
*Source OZTAM & regional TAM Establishment Survey July 21- Dec 21/ Jan 2022 - June 2022