Peach integrations
Making the connection
Peach connects everything up across the ad industry, making advertising processes faster and more efficient than ever. We're integrated with 40,000+ broadcasters, CTad servers, platforms, social and more —  and we're adding new integrations all the time.
Contact us
Connect your creative to your media automatically
Stop the communication chaos: no more manual re-entry of data, no more confusing file versions, and no more endless emails. Instead, use Peach to quickly coordinate across your media plan and make your campaigns fly.
Connect to your plan
Seamless media plans
With our upstream integrations you can automatically connect your media plans with no manual text re-entry and no insecure links – and avoid endless emails.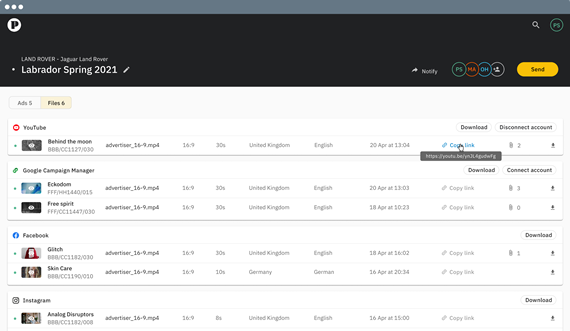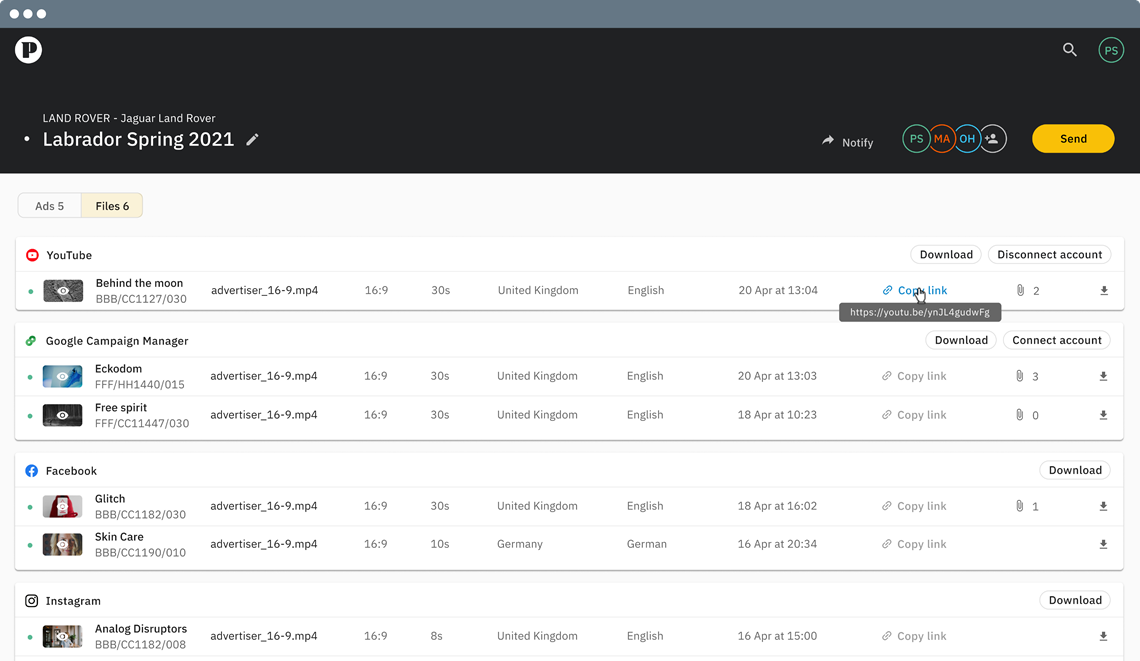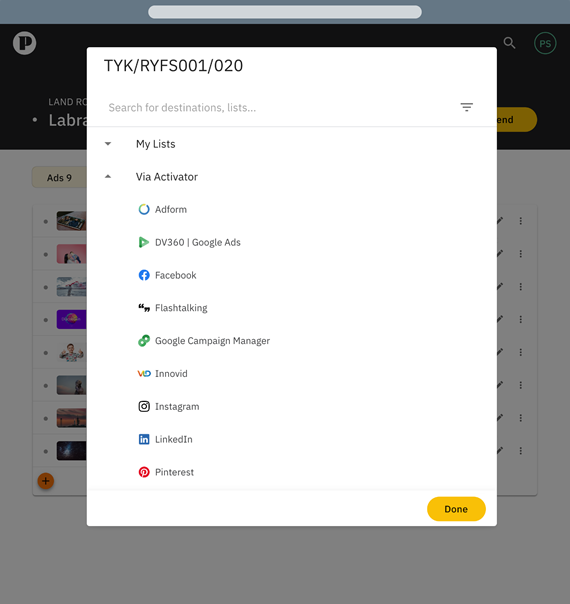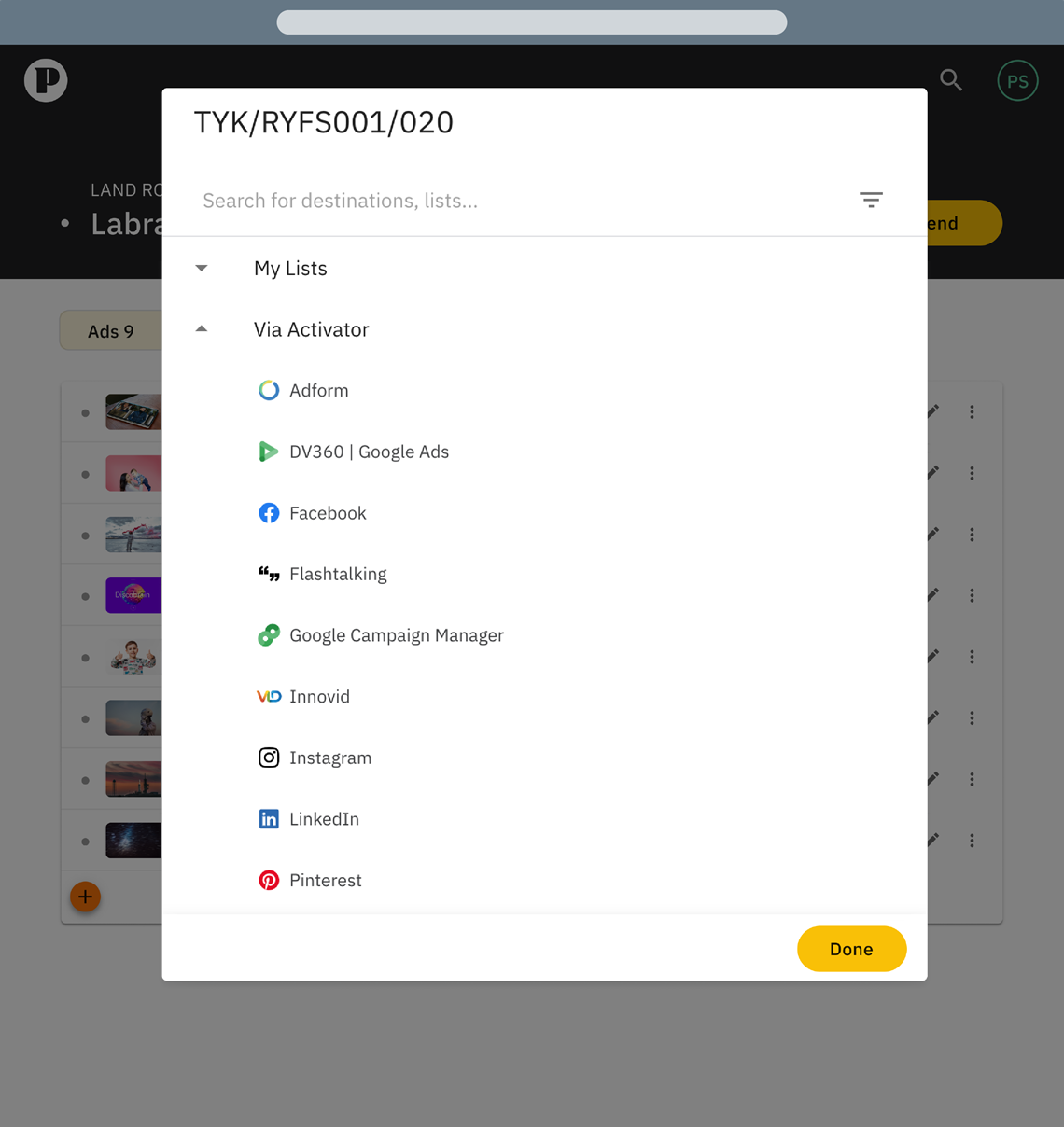 Connect to media
1 file to 40,000+ destinations
Our media integrations mean no more manual jumping into endless platforms and no more hunt the spec. Just one video is needed and you can be confident that it will work — whether ad platform, social or broadcaster. 
Simplify it all by using one platform to get your assets to the right place.
INTEGRATIONS HIGHLIGHT
Comcast Technology Solutions offers a portfolio of technology solutions, the CTSuite, that provides the industry with the technology, scale and expertise to expand and navigate the rapidly-changing media and entertainment technology landscape. We invent technology that solves industry challenges, reimagines what is possible, and transforms businesses for an ever-changing world. Built on Comcast's know-how, proven facilities, scalable platforms, and infrastructure, Comcast Technology Solutions offers more than 20 years of reliable real-world broadcast and digital experience. We partner with customers to redefine expectations and deliver the future to global audiences.
Read more about the Peach & Comcast Technology Solutions partnership on the blog…
Connect and distribute to ad platforms, broadcasters, social and more around the world
Just some of the 40,000+ global broadcasters, ad platforms, agencies and social networks Peach is integrated with
All 4
Amazon Advertising (Sizmek)
Amobee
BBC World News
BT Sport
C-Screens
Captify
Caria
CBS
Channel 4
Channel 5
DAZN
Discovery
Disney
Disney Channel
Eurosport
Facebook
Finecast
Flashtalking
Freewheel
Global
Google Campaign Manager (GCM)
Inmobi
Innovid
Instagram
ITV
LinkedIn
Loop Me
MailMetroMedia
MiQ
MSN
Ogury
RadiumOne
Rakuten TV
RedBull TV
Roku
RTE
RTL
SambaTV
Samsung Ads
Sky
Snap
Spotify
Sublime
SuperAwesome
Teads
The Addressable Platform
TheTradeDesk
TikTok
Twitch
Twitter
Verizon
Vevo
Viacom
Viceland TV
Virgin
Warner Media
Xbox Live
YouTube
Zee TV
Want to find out more?
Want to find out how to better integrate with the advertising ecosystem?
Want to integrate with the tool that connects up the ecosystem?