Connect straight to Amazon Advertising's Sizmek Ad Suite
"Alexa… distribute my ads via Peach" Lolly Mason, EMEA Partnership Lead on our Amazon Advertising integration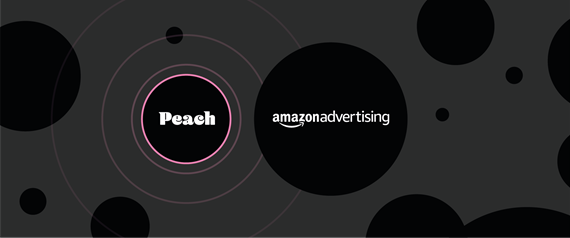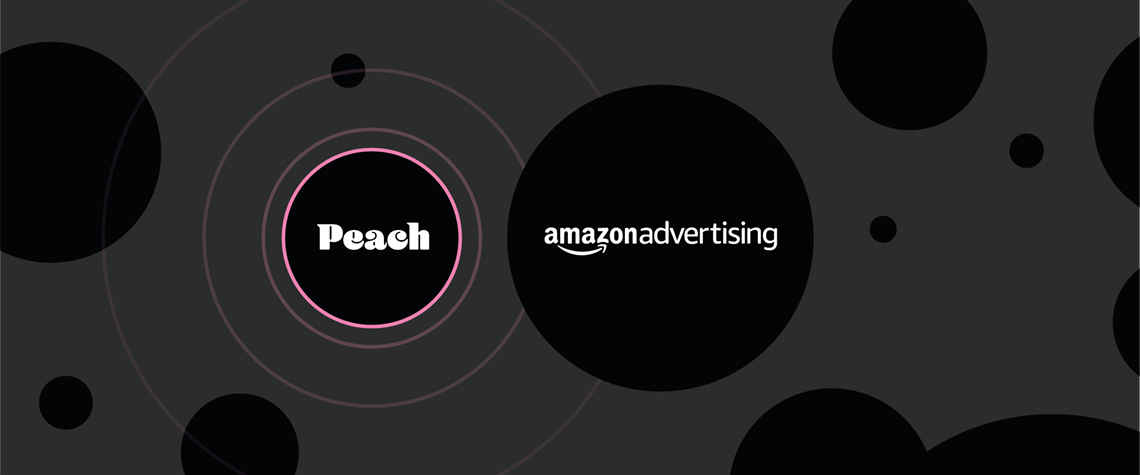 Lolly Mason, Peach's EMEA Partnership Lead, introduces the latest of Peach integrations that allows users to send their ads directly to Amazon Advertising's Sizmek Ad Suite. 
Following on from our May digital launch when we unveiled the ability to automate file uploads, store and transfer metadata and supporting assets for ad platforms via Peach, we're now excited to talk about our work with Amazon Advertising.  
What does this mean for users?
Seamless transfer of assets 
Endless uploading and downloading files between the two platforms is wiped out and instead the entire process is now completely automated. More time is also saved from no longer having to upload different file specs for each ad platform. We've made it that you just have to upload the one spec for Peach - we'll take care of the rest.
Utilising the new integration, brands and agencies can simply upload files once into Peach, then give our platform access to directly distribute ads into Amazon Advertising's Sizmek Creative Asset Library — and BOOM a faster, error-proofed way of transfering digital advertising creative. 
Transparent audit trail 
Before creative is transferred over to Amazon Advertising, each ad gets labeled with an associated Ad ID generated by our system. This Ad ID and a preview URL are then automatically pulled back into Peach, providing transparency and an audit trail.
You now know exactly where in the supply chain your ad is and, if it's being blocked, you know exactly why. People can be held accountable and time saved trying to find your ads in the ecosystem is re-focused on making sure your ad is picture perfect and doesn't fall at the last hurdle. 
Just one of many upcoming integrations 
The ad ecosystem is in desperate need of an overhaul and we at Peach have made it our mission to modernise it — bringing it finally into the 21st Century. 
That journey really started with our product announcements in May and the launch of our Peach Developer API in June. This product makes it simple for the ad world to integrate in–house or 3rd party software with the Peach platform. 
Amazon Advertising's Sizmek Ad Suite, Google Campaign Manager and YouTube are just the beginning. We've got a whole line-up of exciting integrations underway that will make video campaign distribution even easier. But, for now, you can do more important things like strategic planning (or watching The Boys) in peace. 
To find out more about the other integrations Peach has to offer, visit our integrations page now.
Read the press release about this latest integration here.