A Creative Spin on 2023
At the first two events of the year, Rosanna Head finds out what's hot and not for the year ahead in advertising.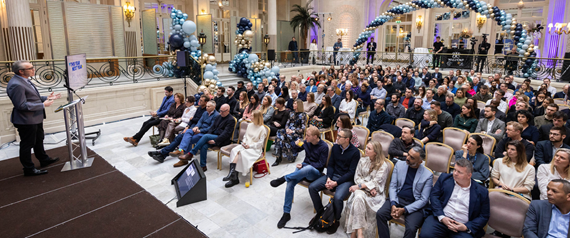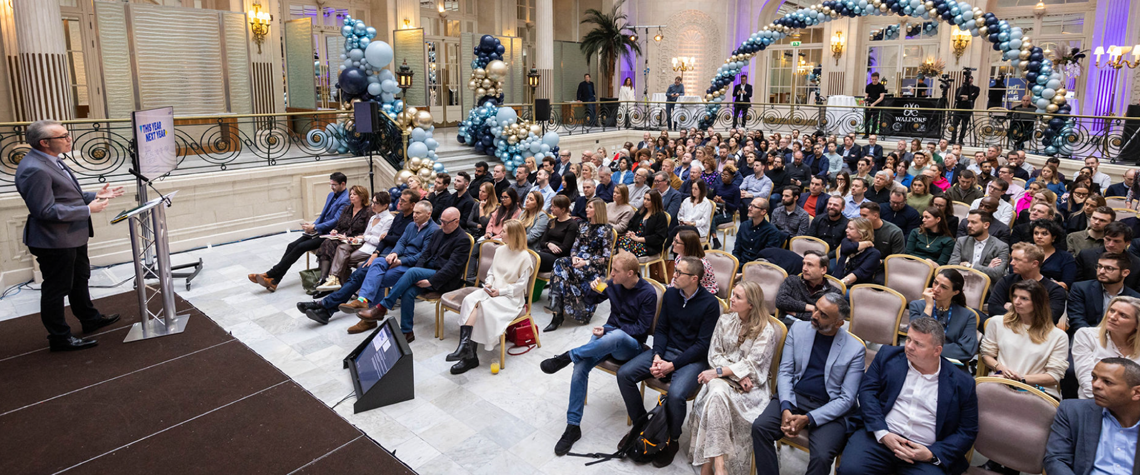 The Year Ahead 2023, Rosanna Head: Last week I attended two interesting industry events for 'The Year Ahead 2023' - Campaign Magazine UK #CAMYearAhead and Adwanted Events (Formerly Mediatel Events) - where leaders, experts and creatives from the advertising industry gathered to share their predictions for the year ahead, learnings from 2022 and expectations for 2023. As the industry goes through a tough time with inflation running at its highest levels in over half a century, there were many interesting discussions. 
Here are some of my top takeaways:
Smart Businesses / Creativity in Strategy: we all know this year is going to be rocky. According to Mark Evans, Managing Director, Marketing & Digital, Direct Line Group, those brands and marketers that will win are those who keep customer and team focused, as well as knowing the importance of developing and harnessing talent in house. He also spoke about the rise of partnership media and how brands need to take creative leaps and less boundaries when it comes to advertising. While Gemma Flanigan, Marketing Director Cadbury Brand Equity UK&I, Mondelez, spoke positively about the power of emotional marketing, and how Cadbury as a brand, focuses on consistency and keeping up with the speed of consumer-changing habits.
Creativity in Advertising: Nicholas Hulley, Chief Creative Office, at AMV BBDO spoke passionately about creativity in advertising in 2022. Their focus is on 'radical empathy' in creativity, as well as how advertisers and brands should become more curious. Marketers need to deal head on with reality and perception gaps — such as The Royal Jubilee weekend followed by the increase in Energy costs on the following Monday! He used examples of adverts like the Campaign Against Living Miserably (CALM) and Periodsomnia to bring radical empathy to life.
The Year Ahead for Agencies: we listened to the commercial chiefs of ITV, Hearst and Spotify talk about the effects of a recession on agencies. It wasn't all doom and gloom as you'd expect though, as they do believe that the industry is now more resilient to economic shocks than in previous downturns (thank you Covid?!) — optimism is rife. Takeaways for me were again the continued focus on teams, culture and creativity, flexibility in working, cultural events and away days. As long as the team is happy, you can have the power of longevity — creativity really can stem from bad times.
The Growing Advertising Market: Adwanted Group shared a bucket load of super helpful statistics (% differences y.o.y). 
The global growth of advertising spend is estimated at 5.9% compared to 6.9% last year
Digital advertising growth expectations are at 10.7%
A predicted continuous increase in CTV spend; and growth in audio 
You can view more of these stats and updates from the Adwanted Group event on their LinkedIn profile  
Retail Media is growing exponentially in 2023 with an 82% rise, as brands increase spend (Sam Knight SMG (£110,7 bn. market)) (ref Campaign event)
Adwanted Group's Global Media Forecast: Their three main topics for conversation for this year are going to be trust in media, sustainability, and harnessing the power of your talent. 
Trust in Media was discussed by Ozone's COO Danny Spears and Zenith CEO Natalie Cummings, on 'how to improve trust in media, how trust-earning has changed in the media industry, and the extent to which advertisers care about consumer trust in newsbrands' and as 'just 34% of the UK says it trusts the news—down from 51% in 2015' - this is clearly an area the industry as a whole needs to work on.
Ella Sagar led an insightful discussion with Aimee McKay, Client Partnership Director, Clear Channel UK and Olya Dyachuk, Media Director at Heineken on how sustainability can be a focus for advertising in 2023. Key points included: 'Test, test, test!' Olya Dyachuk spoke about the importance of testing and learning within the supply chain and production, and the importance of bringing everyone on the journey, including all agencies. They spoke about how authenticity in campaigns works well and how sustainability is an opportunity not a sacrifice, and how we can bring it into the media conversation in the right way. While Aimee made a very valid point — everyone needs to be involved; sustainability should be at the heart of the brand and in its DNA — as many companies work towards net zero by 2030 — 'sharing solutions and insights will be of benefit to communities and the planet'. Which leads us nicely on to the last point….
Sustainability is EVERYONE's job. Sebastian Munden, Chair, Ad Net Zero, spoke about their guide — one definitely worth checking out — with the main message being, 'get your house in order.'
Photo Adwanted: All rights reserved