Search and deploy
New in the Peach platform: Quickly search for ads, track the status of ads and files, export campaign data, and much more…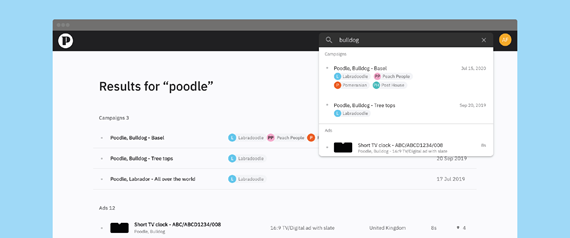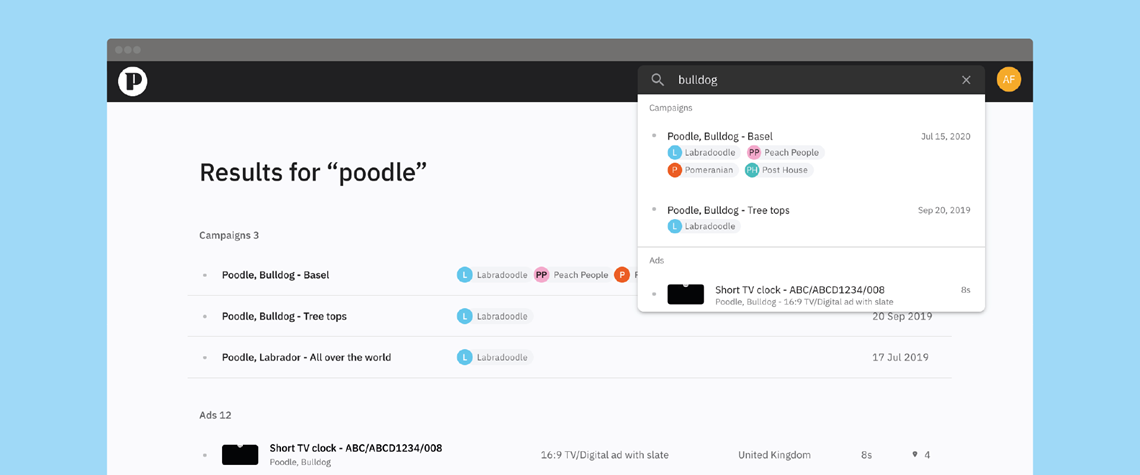 We heard you! We are releasing big updates over the next few weeks to improve how you track the status of ads and files, quickly search for ads and export campaign data.
Watch our 100 second video with James Clark, our VP of Customer Success for a quick run down of our new features. If videos aren't your thing then we've also listed and explained them for you below. 
The Low-down 
🐾 Track it down: Peach's new global search

We've just launched a massive update to how you can search with Peach making it a cinch to quickly search across ads and campaigns and…
Get straight to a particular ad or campaign
Check the status or arrival time across all advertiser's ads
Double check where an ad has been delivered to
And more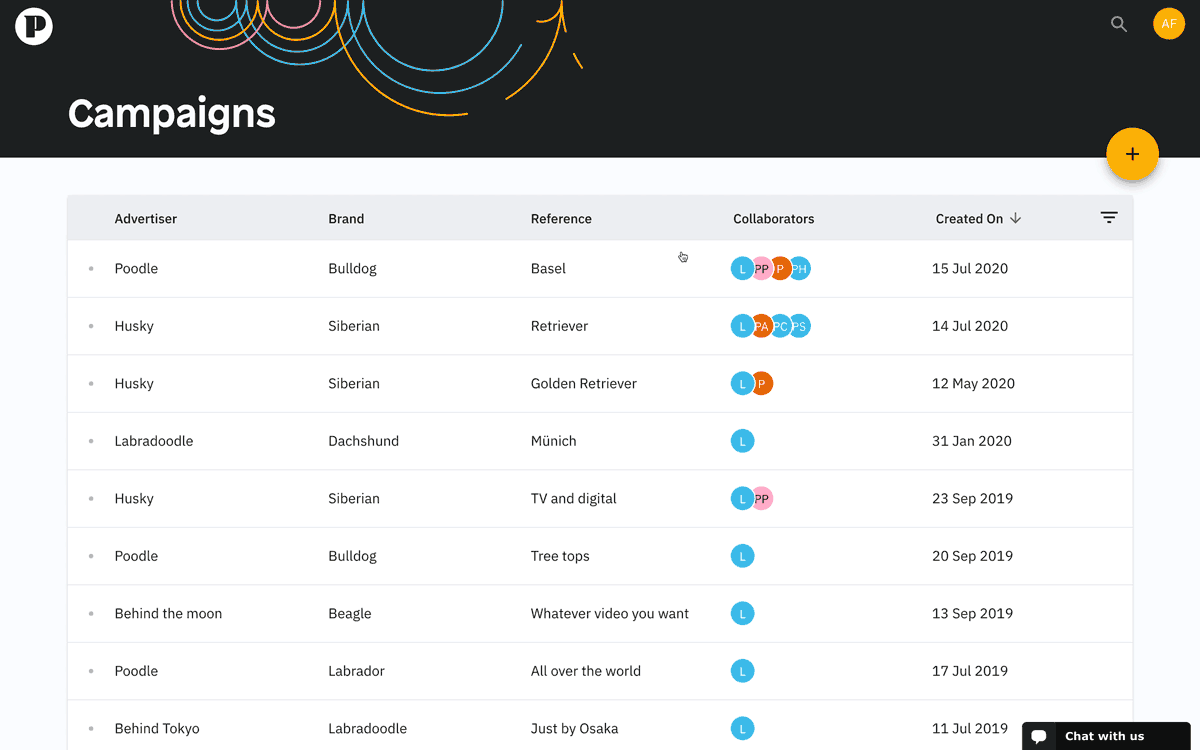 The option to search for the hero inside of yourself is still a work in progress though - but we're sure you've got this 👍.

👀 Track all the campaign's files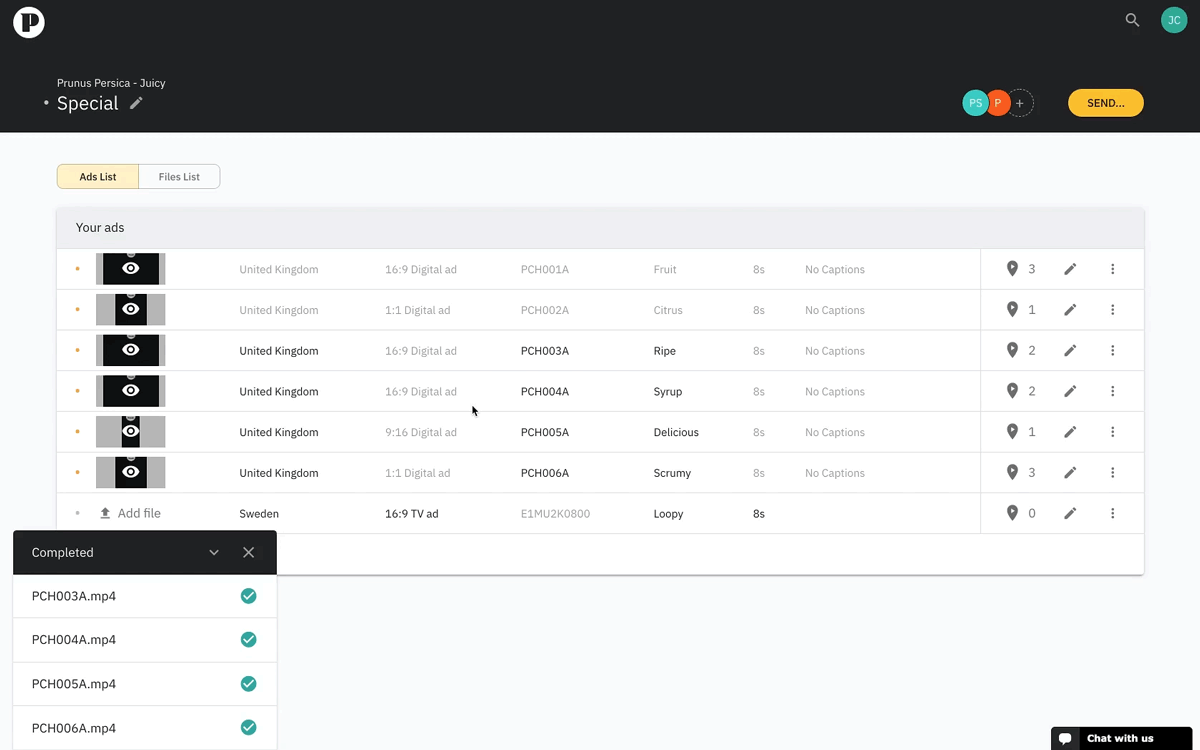 Need to know exactly when a campaign's files have arrived at their destinations? We've just made it much simpler. Click on the new Files list button in a campaign and view all the files being delivered organised by their destination.

📈 Export and report
Need a simple way to get reporting data out of Peach? You can now download a CSV file (compatible with Excel, Google Sheets, Airtable, etc.) of completed campaign and ad data (not including campaigns that are in progress or in draft). 
Need to just get data for a particular advertiser or brand? Just filter the campaigns and get exactly what you need.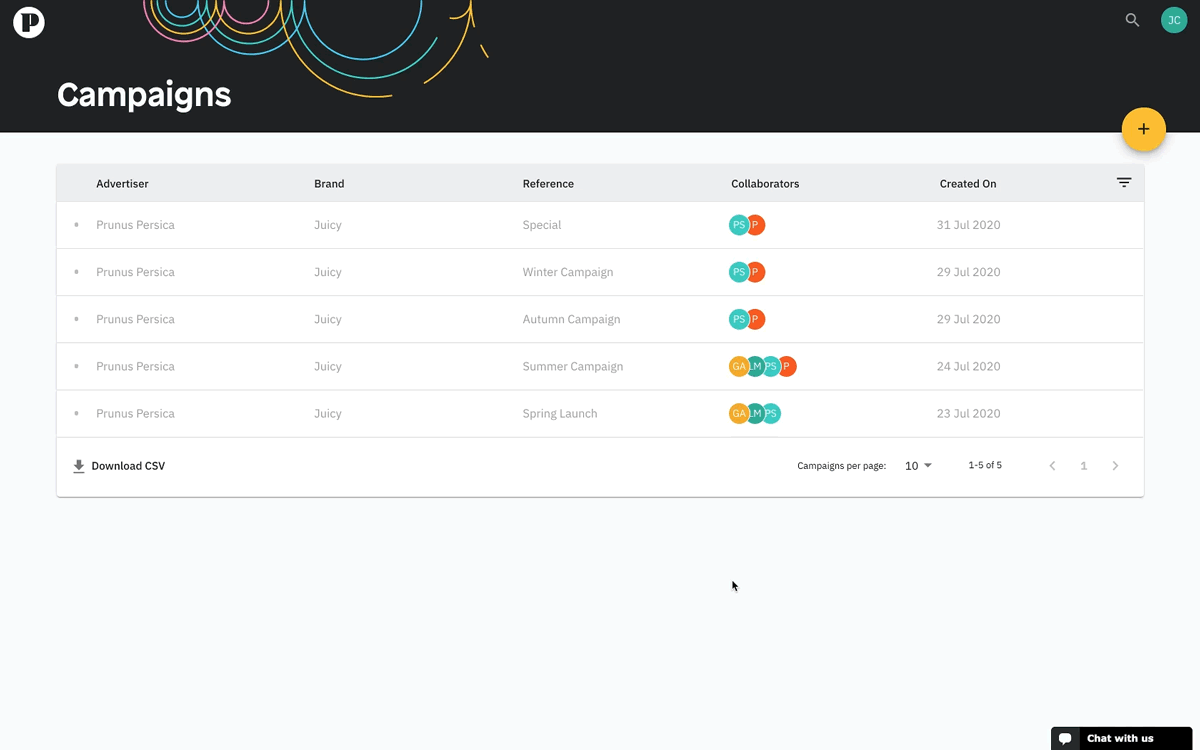 ⬆️ Upload all in one go

Yes, bulking season is finally here and we're all for it 💪. Now you can easily bulk upload lots of video files all in one go. Just drag a bunch of files (we've tested with 100s) into the campaign and they will match with the ads automatically.

🇸🇪🇩🇰🇫🇮🇮🇩 Automatic IDs launched for TV support in Sweden, Denmark, Finland and Indonesia
In some countries the ID for a TV ad needs to be generated in accordance with local rules. We have just launched a super simple way to do this. Just create an ad in a campaign in one of these countries and when saved an ID will be automatically generated for it.

💅Applying a little polish
We're always working to make the Peach experience better. These are just some of the changes we've done based on your feedback…
Easy video download — just view the ad and click on the download button for a proxy version of the video
We've redesigned the ad form to make the fields much easier to read
Improvements to duplicating ads to make sure you get the data you need
A skinnier view of channels in the destination lists so you can see more
Some copy improvements to help guide users
Do contact us or speak to your Account Manager if you ever have any questions or suggestions.