Designed for advertising: a better way to share video assets
Just share video files and go! As easy as email, but designed for advertising: organised, secure, with QC — and ready to be turned into a campaign with collaborators. Peach's Kiran Earwaker, Head of Product, on our new easy video asset sharing feature.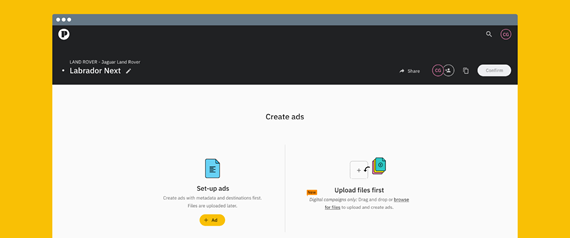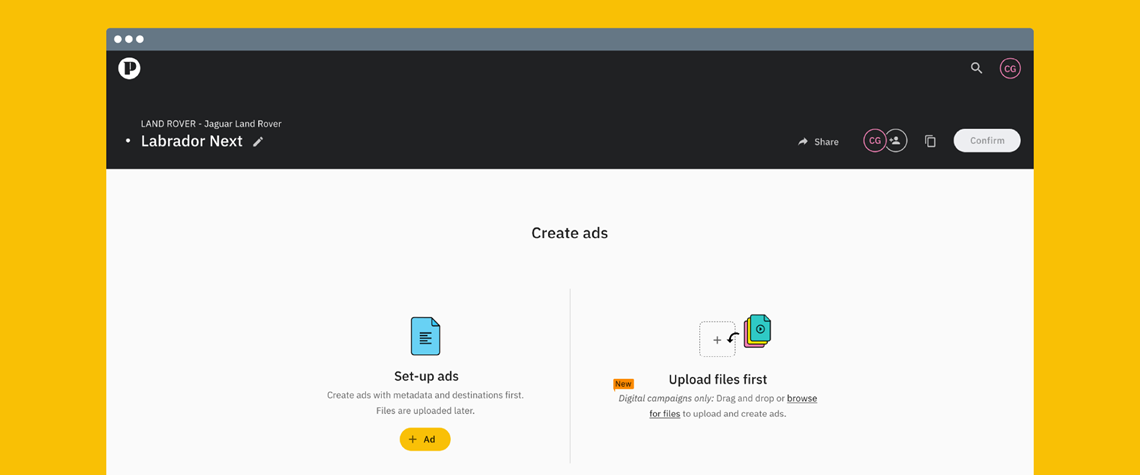 Watch James Clark easily share files with collaborators in Peach

When we began to look at how to help our customers manage their TV ad delivery, social video assets, ad servers, BVoD and ad destinations we reached out to a host of users throughout the industry whose responsibility it is to handle these digital files.
One of the main things we saw was that agencies still heavily rely on the likes of email and other file sharing tools like WeTransfer and Dropbox. Though this method is a simple solution it can also create a lot of issues down the line:
Emails get lost due to inundated inboxes and staff churn
WeTransfer links expire within 14 days
Download pages can get blocked by internal firewalls
Files have to be downloaded and then re-uploaded into multiple systems
They're not secure!
Even after campaign traffickers (AdOps, programmatic teams, etc.) manage to get the right files, there's a risk of the file failing on the upload or by a broadcaster due to incorrect file specifications. Depending on where the problem sits in the workflow, it becomes that person's responsibility to kick it back down the chain to make sure that the issue is resolved.
All this takes too long. People describe it as messy (at the very least!) — scrambling around to locate, re-render and update files. Lots can go wrong and it often does — leading to frustration.
Peach, of course, solves these issues, but in talking to our customers we realised we could make it easier. Before today Peach asked users to enter a lot of information just to upload a digital video. We wanted to get rid of this convoluted process and make the whole thing much more streamlined and easy to use.
We explored ways we could simplify this. After lots of ideas and research we decided a huge first step is to just let users upload digital files — without adding any information first. Once uploaded Peach automatically recognises the ad type, aspect ratio, and duration. The title is then set based on the upload filename. Ads can then be quickly shared with another collaborator to add destinations, distribute the files or work with activators. We have lots of other steps we want to take to make this process even easier for our users, but we believe this is an exciting step towards making handling digital campaigns a breeze.
Note: Right now we don't support linear TV assets for this feature.