Peach: the upgrade
All the new announcements from our Ad (Un)break event: TV, digital, OTT, banner, server. Wherever they're going, ads arrive perfectly with Peach.
Watch our intro to Peach, including the new features
Stress and worry are just part of the job package right? Well, no, not anymore; with our direct to ad platform integrations you no longer need to download, re-upload, send and touch wood that your ads get to them okay. Starting with Google Campaign Manager and YouTube, just authorise and let Peach automatically upload your video ads straight to the right accounts and libraries. Simple.
These new direct to ad platform destinations join the 40,000+ destinations integrated with broadcasters, agencies, DOOH and much more.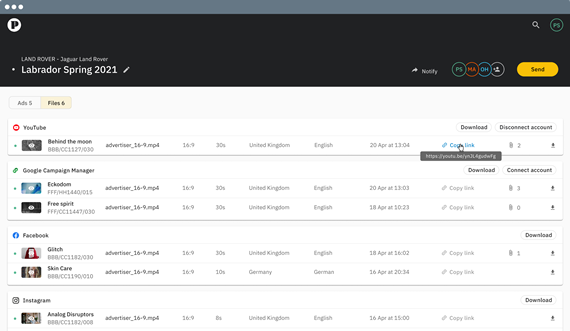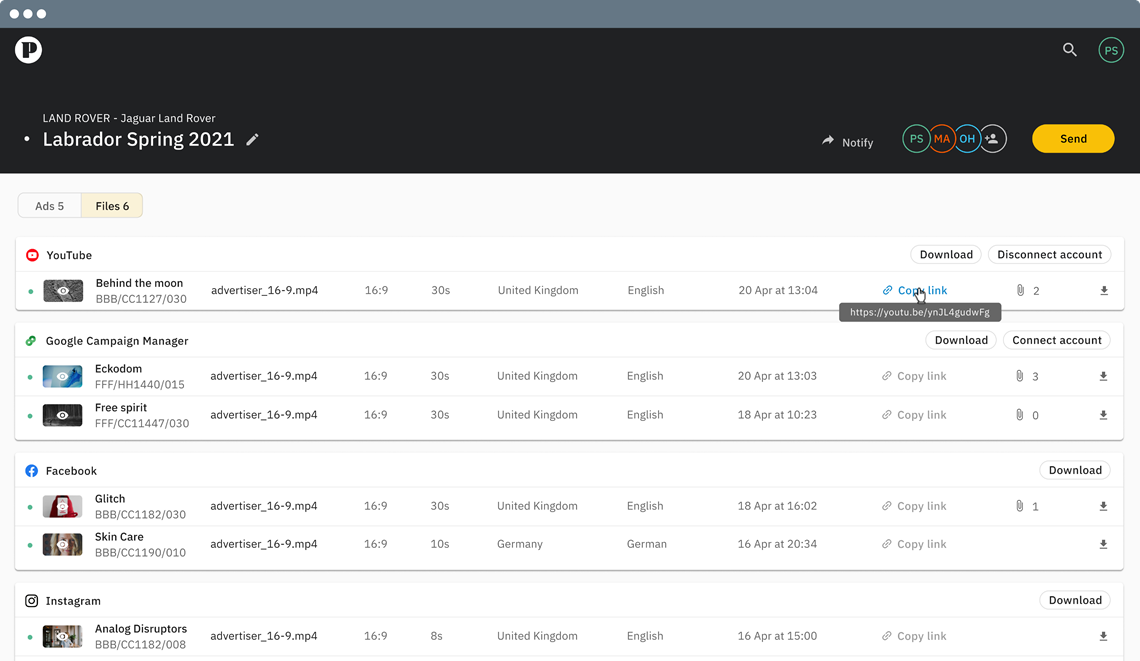 Manage ad metadata and supporting assets
You can now also manage supporting assets in Peach. With Google Campaign Manager and YouTube, and more coming soon, metadata like title, description, tags plus images and other files can all be stored together in a campaign, visible to all your collaborators. We're the escape key to finally break free from email chains.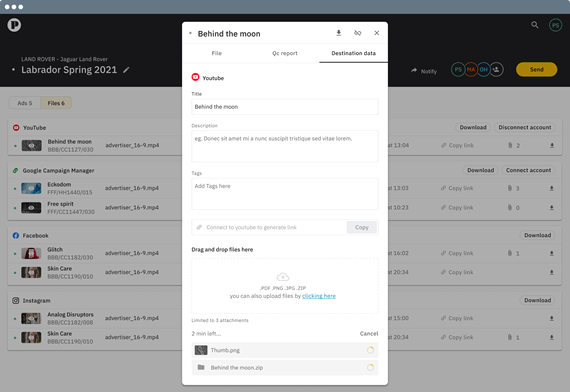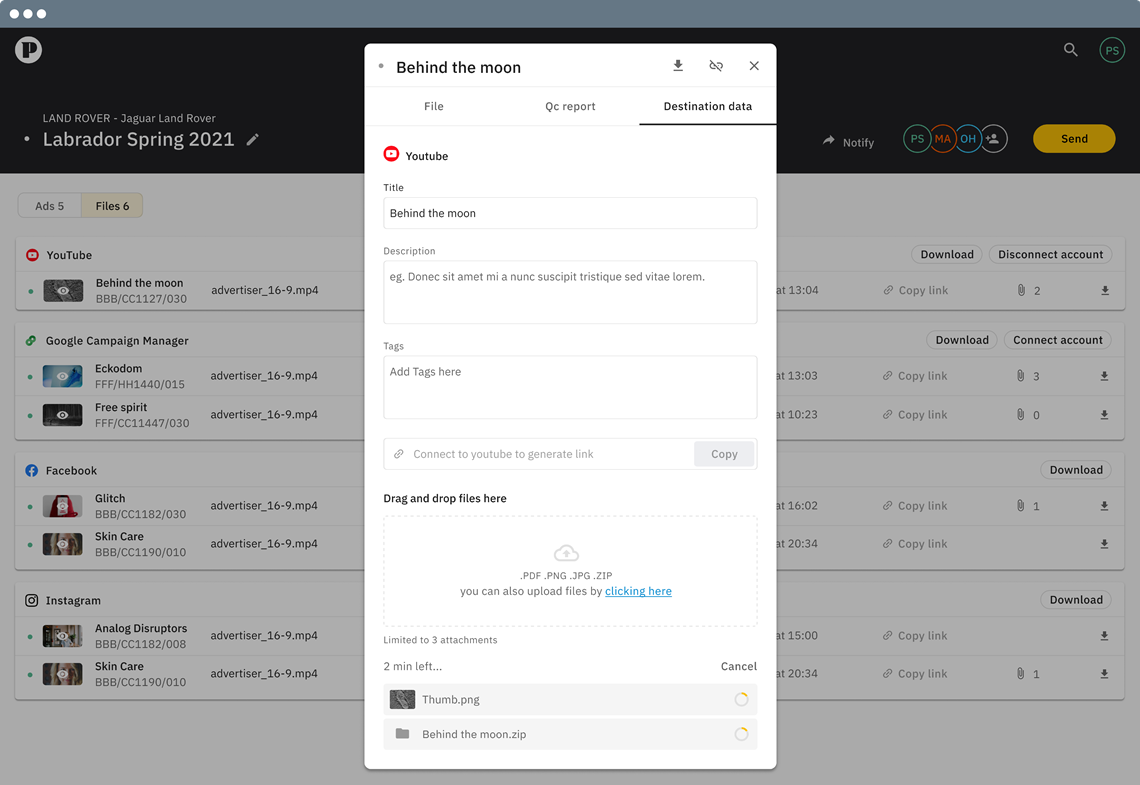 You can now invite people directly from outside the platform or your organisation to work on a campaign just by adding their email address. The invitee will receive an invite which directs them to registration. Then boom, they're in!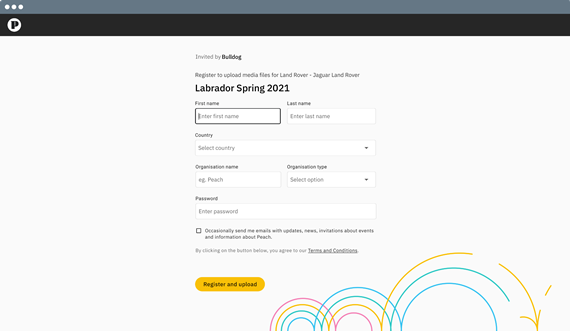 Get started with Peach
Watch the full event for yourself 👇

On 5th May we unveiled our latest product features in a one off event that showed viewers how Peach is planning to unbreak advertising. 
Jon Watts (co-founder of MTM and Executive Director at The Project X Institute) joined the Peach team and talked through the biggest problems in adland as he sees it, and hosted a discussion with expert special guests, including:
Gemma Fergie, Founder, Clockwork
Guy Chauvel, Founder and CEO, What's Next Partners
Mark Giblin, CEO, Lightbox
Mathieu Brisset, VP EMEA, Peach