Video: Upload ads at break neck speed with Peach
How to upload a video in Peach with James Clark, VP of Customer Success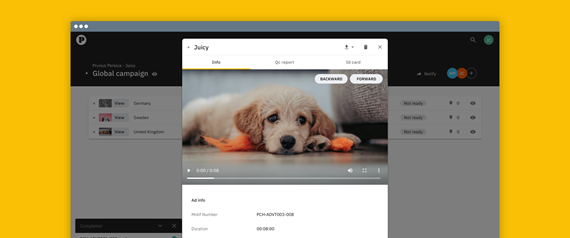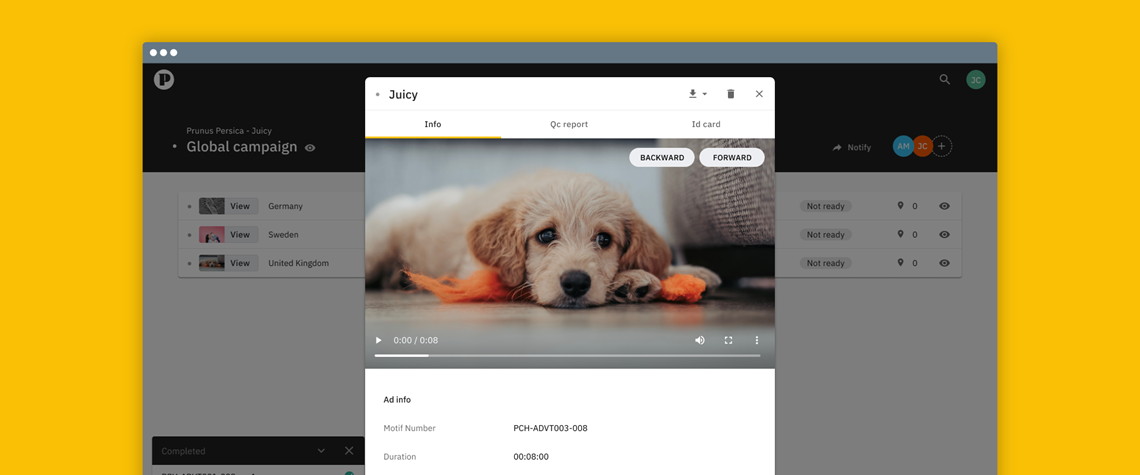 James Clark, our VP of Customer Success, gives you a quick demo on how simple and easy it is to upload global video ads into Peach. Either drag and drop video files or import via our Frame.io integration directly into the platform and let Peach's auto QC ensure your ads are meeting the right specs for any and every destination - linear TV, digital, social and more. 
Here's what you need to know:
Files are uploaded directly through the Peach website — you don't need a separate application to upload files
You can drag and drop all your files in one go to upload super quickly (as long as the filenames and the Ad ID match it will know where to put them)
Use Frame.io? Upload files directly through our new integration
When files are uploaded Auto QC will check for a range of issues, including filename, duration, aspect ratio, audio, brightness and many more
On Peach Help you can read more about the file specifications and typical QC issues and what they mean
Remember: it's best practice to preview the video after it has uploaded
You can now talk to the Customer Success team in chat directly from within the Peach website
Take 3 minutes to look for yourself so we can prove that we ain't no liars when we say it really is easy peezy peachy squeezy.