Track all your Deliveries
New in the Peach platform: Over the next few weeks we are launching Deliveries — a new improved way to track your ads getting delivered across all your campaigns, new navigation, plus more.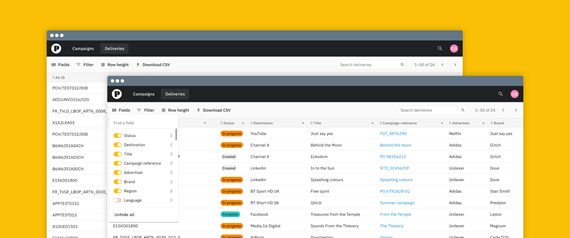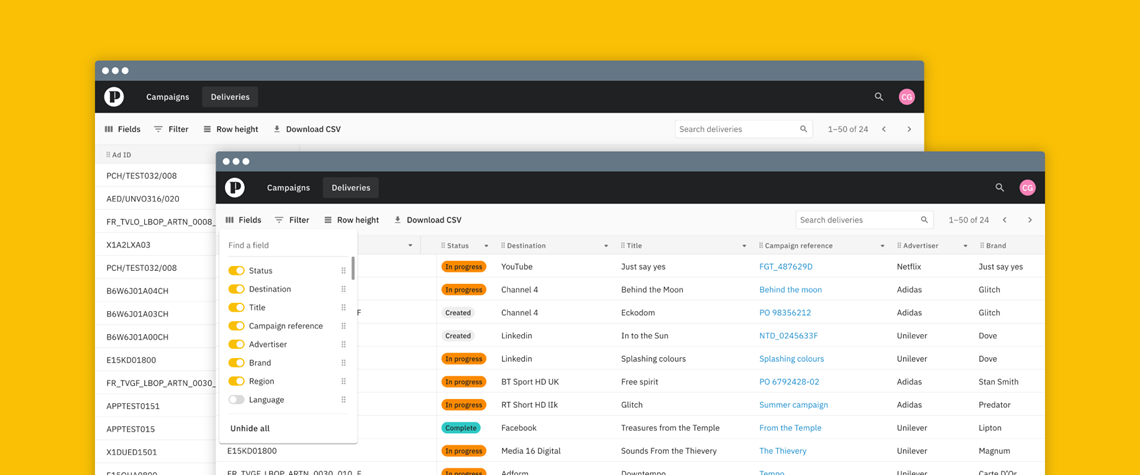 Deliveries: tracked
Users who loved Tracking in Peach Classic will feel right at home. We have taken the best elements of Tracking, made the layout easier to navigate and sprinkled on some major improvements — offering users more power than ever before:
View, check and track deliveries from across all your campaigns
Fast searching
Hide or show the data columns you want to view
Powerful filtering across all your deliveries
Direct navigation from a delivery to its campaign
See as more or less on your screen by making the rows tighter or bigger
New navigation and creating a new campaign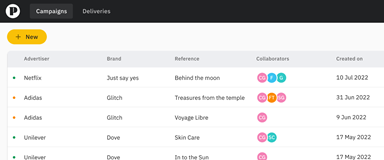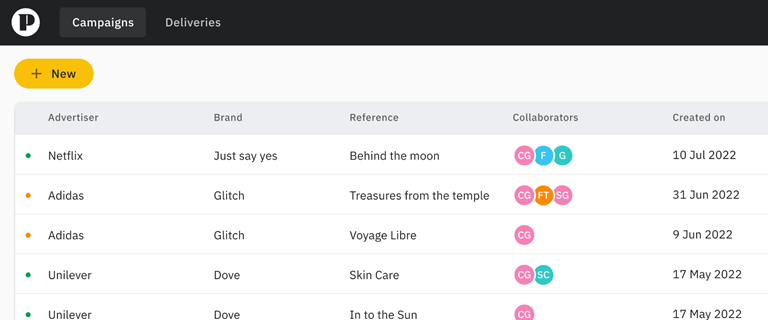 Joining the new Deliveries page is a new navigation bar to make it easy to get to the new page and your Campaigns.
We've also made it clearer on the Campaigns page how to create a new campaign — just use the big yellow 'New' button.
Refreshed layout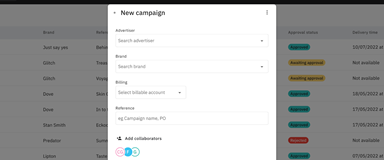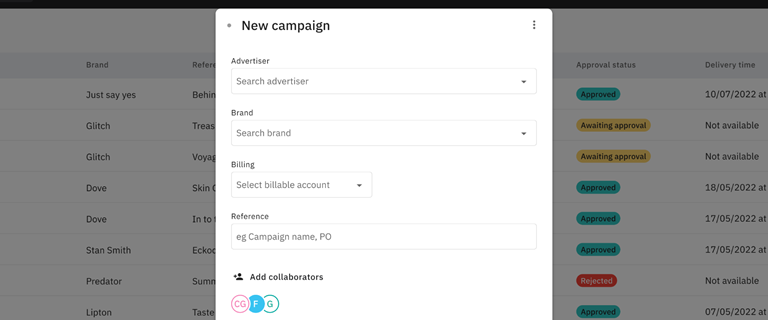 Rolling out over the next few weeks are some major interface changes that are designed to make Peach easier to use and more compact. 
Form fields now have persistent labels
Improvements to dialogs making them consistent across Peach and reflecting displayed content
Fields have been redesigned to reduce vertical height allowing forms to display more information
Placeholder text has been added in form fields to help guide users
And there's more
Static ad support for Switzerland
Channel selection support for some customers in the Nordics
As ever we are constantly working on improvements to performance behind the scenes, and we have some exciting new features to announce coming soon. Any questions or ideas, please contact us.
Thanks,
Team Peach