Go big, go long, go POD
New in the Peach platform: We're rolling out a massive new set of features to make it easier to edit campaigns, manage longform ads, download PODs (that's right, the much requested Proof of Delivery is finally here) and much more.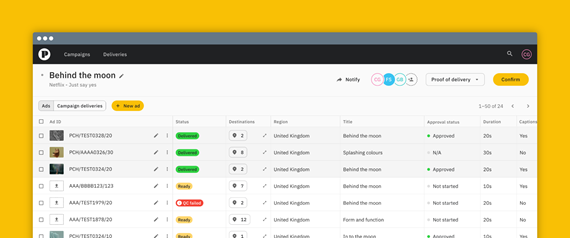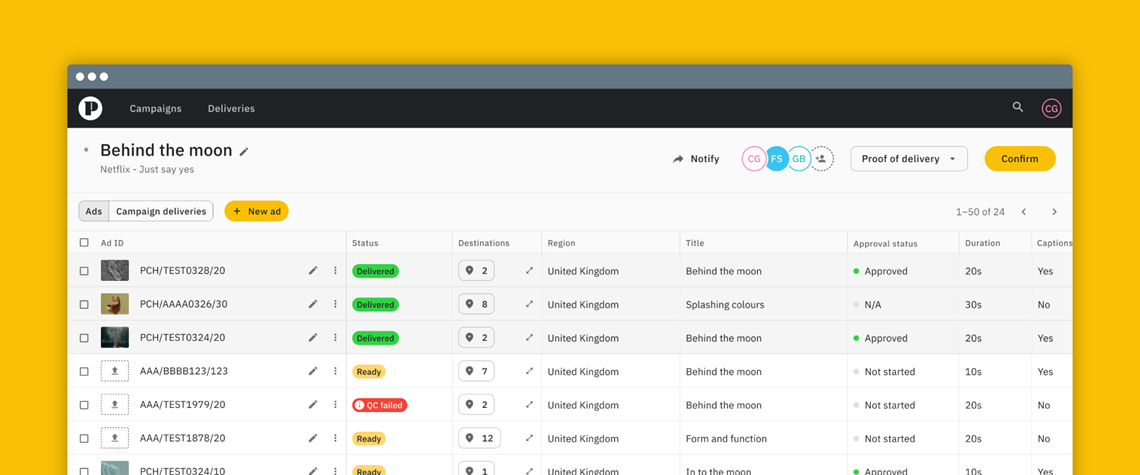 Edit campaigns like a pro
A new campaign page design is landing in the Peach product
 
This new design isn't just a pretty face, it lets you…
Edit destinations across multiple ads — select the ads you want to change and you can edit destinations across all of them
Easily delete destinations across multiple ads
Take a quick peek at destinations — click on the view destinations button to quickly remove or view them
Switch captions on or off across multiple ads in one go
Coming soon: confirm and send individual ads when they're ready to go (no need to confirm a whole campaign), choose which data to see, and more…
Thank POD it's here 
You can now download a PDF Proof of Delivery from the campaign page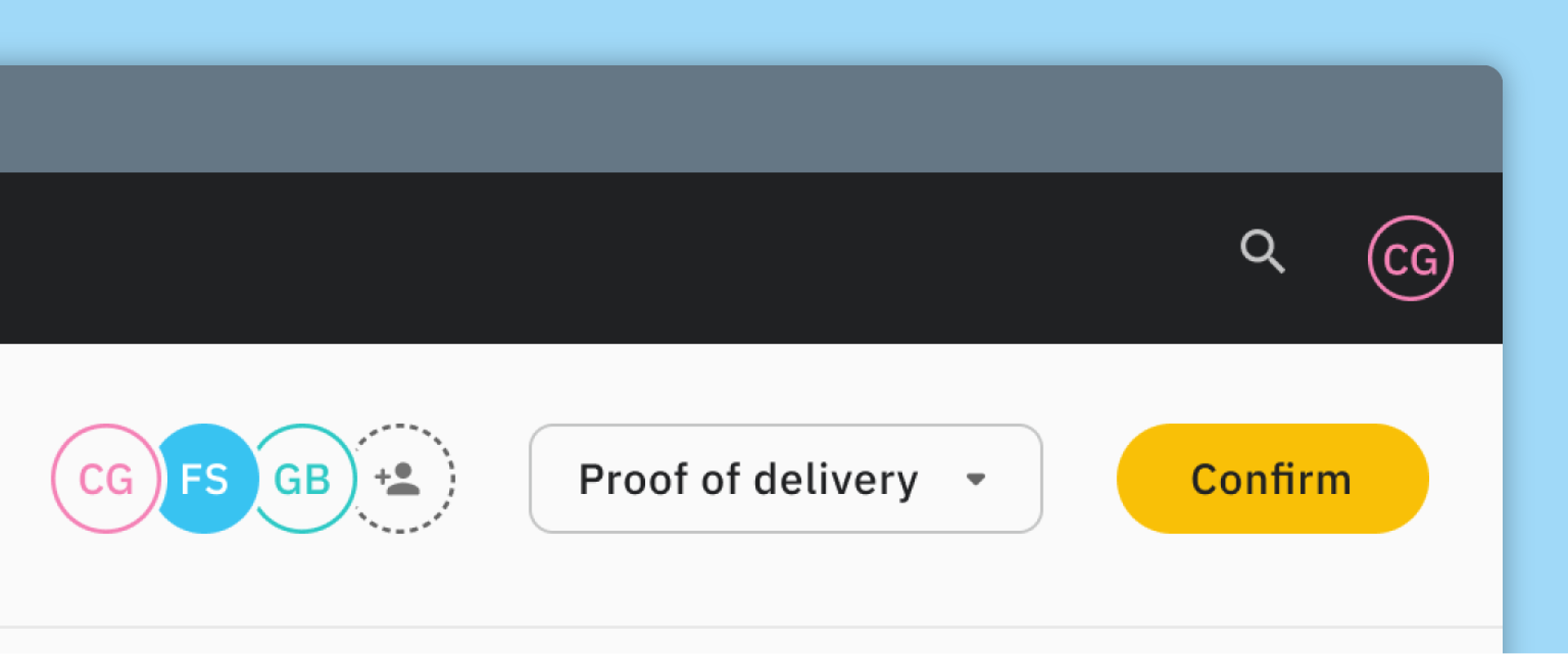 That's right, get a PDF Proof of Delivery (POD) from the campaign page… finally. Download, share with clients, file away, send to your accounts team, print it out and frame it. 
Get in (long)form 
Peach now fully supports longform ads in the UK, Germany, Austria and Switzerland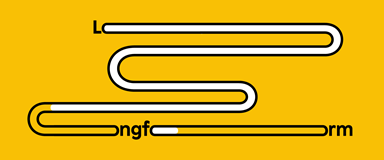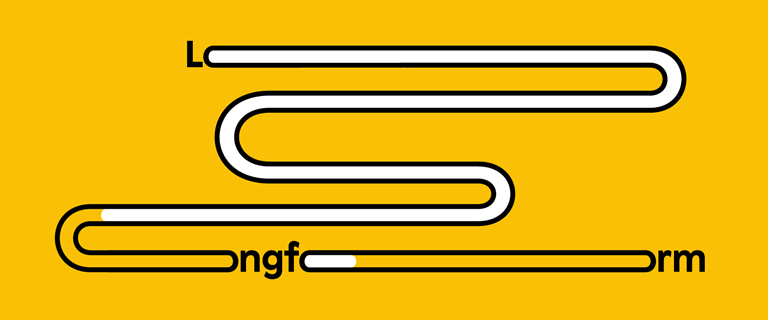 You can now send XDCAM video assets up to 30mins long. Just pick the longform ad type, add details and away you go. Watch our two minute demo video now.  View the full spec for UK/ROI longform ads.
"Using Peach for our Longform ads is a breeze. It's so helpful and efficient that we can do it on the same platform that we deliver shortform on, so it's super easy to align campaigns. This saves us time, effort and streamlines the whole process. Alongside the usual fantastic customer support, we've come to expect from Peach, it's an all-round great experience."
— Michael Coates, Head of Post Production, Re:Pro
Safety check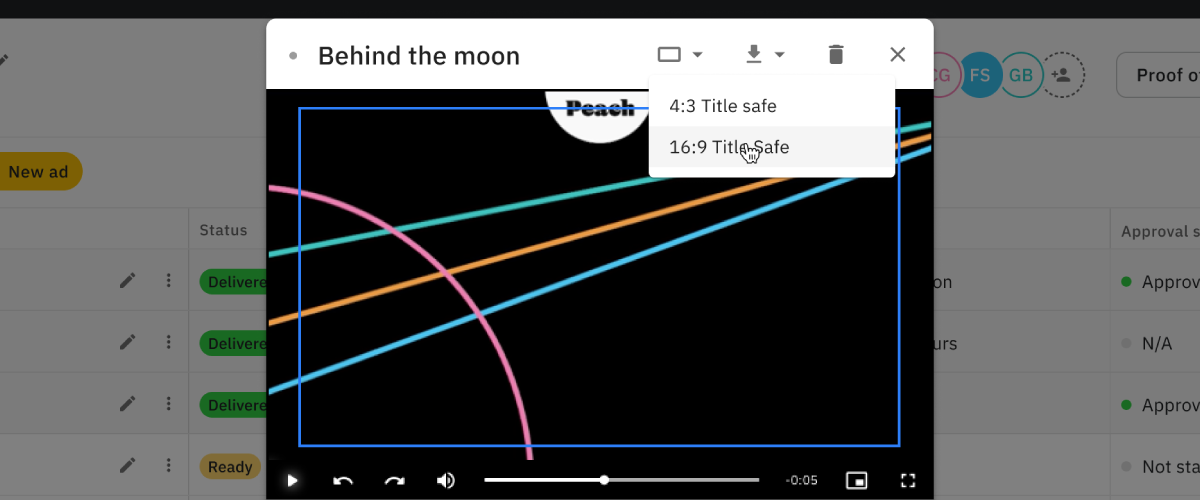 Check for Title Safe and Graphic Safe areas
On the preview video you can now apply different Safety Areas (aka Safety Cage) to check for Title Safe and Graphic Safe areas for 16:9 TV ads. Coming soon: Safety Area support for digital assets.  
Download all
Making the Activators workflow more efficient
Activator users can now download multiple assets in one go from the Campaign Deliveries page — making it much easier to download all the assets available or per destination.
(Don't) take the L
Peach now supports L-shaped ads in Spain 
These are a new type of CTV display ad designed to be shown along with the main programme for a duration of 10 seconds. The ad is placed on the left and bottom of the screen in an L shaped pattern. Don't know what they are? Get the full spec in the L-shaped ads Help page.
Destination attachments
Upload clearance documents for destinations
Starting with Colombia, Philippines, Indonesia, Malaysia and Thailand we are adding the ability to upload clearance documents (normally PDFs) for specific ads.