Future Proofed
Catch up with all the expert industry insights from our recent Sydney event.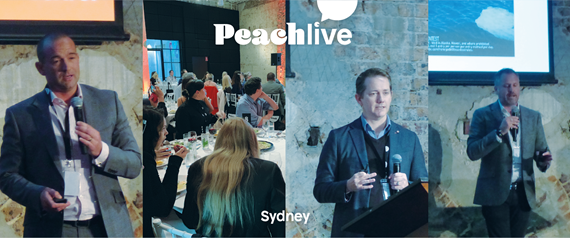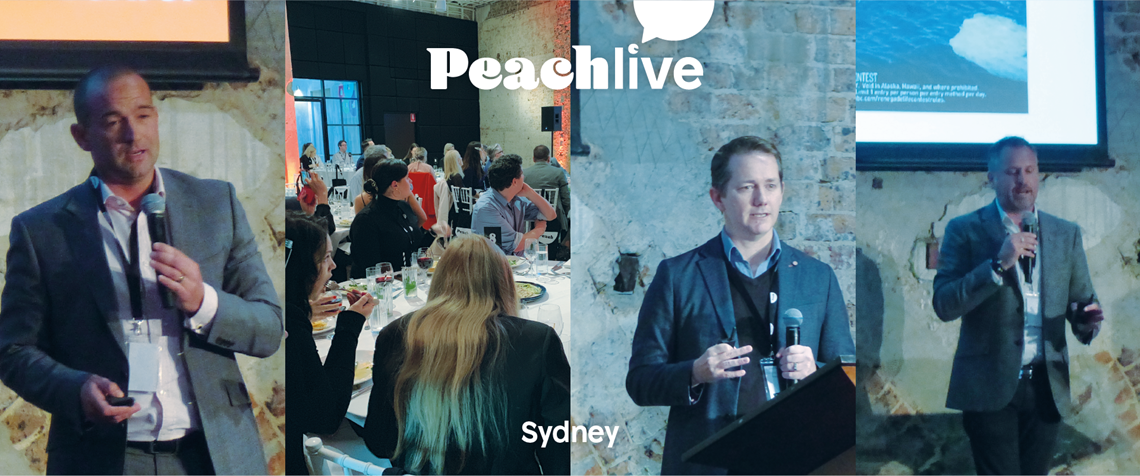 Last month we were delighted to see so many friends (old and new) at our first ever PeachLive event in Australia. With an all-star panel, including Brett Poole, MD at Finecast, Mark Frain, CEO at MCN and Scott Davies, CEO at Never.no, we dug deep into how to seize new opportunities offered by today's changing media landscape.
Special mention also to executive chef Peter Conistis, who produced a delicious lunch, and also to our fabulous venue, Beta Bar & Gallery.
Brett Poole, Finecast
Addressable TV: where TV meets data
"In the last 5 years, TV has gone through more change than in the last 50." Brett introduces addressable TV, and explains how addressable is opening advertising opportunities and driving significant uplift in reach and effectiveness of ads for all sorts of brands.
Scott Davies, never.no 
Unleash the power of dynamic content
"We thought, if we can increase audience engagement in linear TV, then lets do it in advertising too. That's going to be a piece of cake – a lot easier than live TV. Oh." Scott explains how never.no harnesses the power of dynamic advertising to help brands create personalised, relevant creative content.
Mark Frain, MCN 
Unleash the power of dynamic content
"What does tomorrow's buy-side look like? There are some interesting trends – and some really scary ones." From short-termism to over-focussing on fears around self-service, Mark delves into the challenges the advertising industry is facing, and how they're building a future buy-side that's connected to both performance and brand.
---
Interested in coming to future PeachLive events? Follow us on Twitter, and keep an eye on the blog for details. Or if you want to know how Peach can help you click here to get in touch with one of our team members.