Less time? More screens. Join us in New York
Making advertising more intelligent, relevant and creative: join us for a special event with Comcast Technology Solutions at Framestore, New York City on September 19. We will be joined by experts from Framestore, Publicis North America, Instagram Creative Shop, Droga5, MCA and moderated by Little Black Book.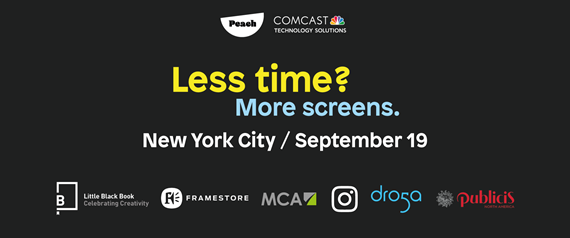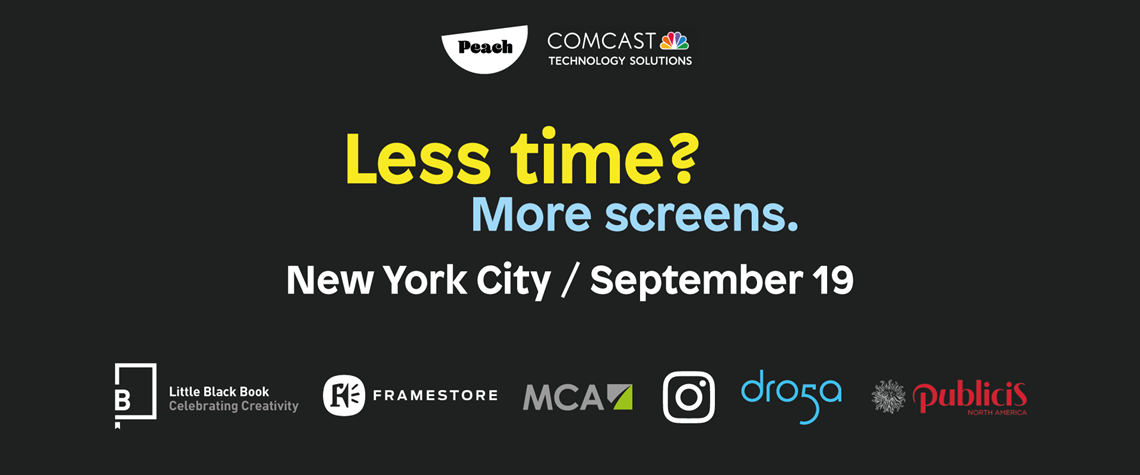 Trying to find the time to meet the demands of a highly targeted, cost-conscious, multi-screen world?
Join Comcast Technology Solutions & Peach for a conversation with some of the brightest minds in the industry. We'll talk through these challenges, outline opportunities and imagine new strategies for the emerging media world.
Murray Butler, Executive Creative Director, Framestore
Andy Bird, CCO, Publicis North America
Kay Hsu, Global Director, Instagram Creative Shop
Jesse Brihn, Director, Film Production, Droga5
Pat Murphy, Founder, MCA
This special event, moderated by Little Black Book, will take place on September 19 in New York City.
Connect with industry colleagues over food and drinks, and check out Framestore's awesome new space!
When? 6:30-9:30 p.m. September 19
Where? Framestore, New York City
What? Panel discussion, food, drinks and networking