Live from Cannes: Going global, staying local 🌍
PeachLive & The Drum Arms at Cannes Lions: How tech is helping brands win the competitive advantage in new markets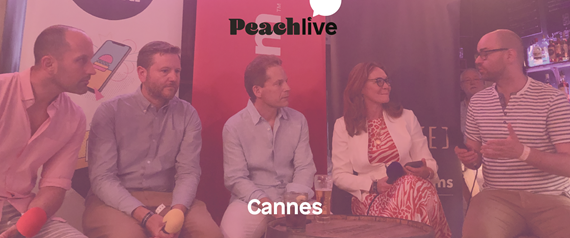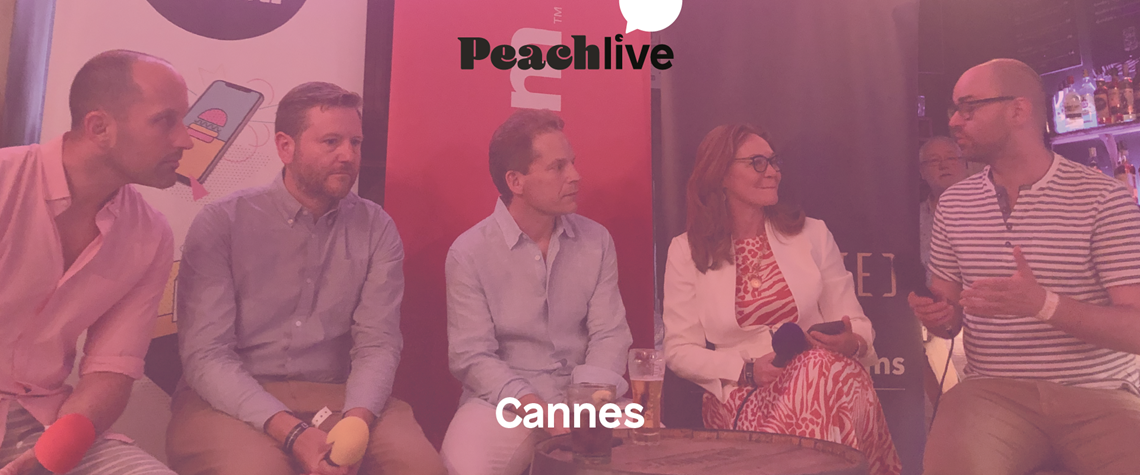 Marketers have never had so much power. Their campaigns, now optimised for various devices, honed for specific audiences, and distributed around the world, have the potential to speak directly to the people the brands want to reach. It's an opportunity to spread good ideas further, and to promote brand equity around the world.
But managing a campaign with so many different touchpoints is complicated. When the importance of delivering culturally sensitive messaging is added into the mix, the challenge of coordinating a successful global campaign – where the creative, the media plan and the formats are all locally appropriate – is daunting. As Tag's David Kassler, who joined Jillian Gibbs from APR Co, Keven Lembert of Comcast and myself for PeachLive at the Drum Arms in Cannes, pointed out: it's not as simple as just "translating" your big idea and expecting it to resonate with all audiences. 
The answer, according to the panel, lies in technology and local expertise. By centralising and automating content in a central hub, versions can be easily checked, managed and distributed, and creative can be adapted so that relevant, localised content can be delivered to each market. Technology makes it possible to keep up with demand from social media and online publishers, and to promote relevant content that keeps people engaged. 
Jillian Gibbs, CEO of "Production Optimists" APR Co, believes that the industry needs to simplify processes and enable marketing teams to collaborate with players across the world. She believes that to get ahead, teams have to "choose value and impact over just cost, understand the difference between storytelling and mass assets, and embrace Change Management for their teams and across their ecosystem."
"Other trend is that production is involved much earlier. Having local knowledge and expertise is essential in helping people know what will work locally." David Kassler, Tag

— Peach (@peach_video) June 20, 2019
You can watch the panel discuss globalisation and localisation for marketers in the video of the whole event below.
David Kassler, Global CEO of Tag

Kevin Lemberg, Head of Partnerships at Comcast Technology Solutions

Jillian Gibbs, Founder and Global CEO of APR Co

Ross Priestley, Group Commercial Director at Peach 
We partnered with The Drum for this PeachLive, and the panel was expertly moderated by Journalist Chris Sutcliffe. You can read more from Chris about the challenges of global video advertising growth over at The Drum.
Huge thanks to all our panel, our collaborators, and everyone who joined us for the event. To keep up with our PeachLive programme (next up, New York!), follow us on Twitter.