Celebrating the best of creativity and the return of Grosvenor House at this year's British Arrows
British Arrows is returning to Grosvenor House for 2022. We're over the moon to be able to celebrate our sponsored category's winner in person this year from the impressive shortlist.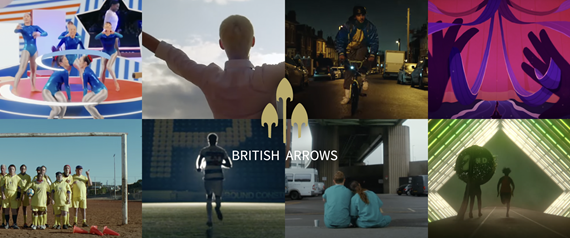 For 2022, Peach is sponsoring the British Arrows' Best Integrated Category, a category we personally think is the perfect fit for us and our advertising aspirations. We're on a mission to build a seamless creative workflow linking up powerful platforms allowing you to use and be the best. In 2021, we launched a host of integrations such as Sizmek, Frame.io and Innovid; all with the intention of creating workflow enhancements that connect production right up to broadcast.
We're proud to continue our support of this event celebrating the best of UK creativity. We wish all the shortlist campaigns the best of luck for the announcement on the 31st March. What one do you think deserves to win?
Essity, Bodyform/Libresse, made for AMVBBDO by Chelsea Pictures, Framestore and 750mph, directed by Nisha Ganatra.
Channel 4, Altogether Different made by 4creative, Untold Studios and Factory, directed by Alex Boutell.
EA Sports, FIFA21, FIFA21 x Midnight Ramadan League made for adam&eveDDB by Pulse Films, Time Based Arts and Factory, directed by Bassam Tariq.
BBC Sport, Olympics 2020, Let's Go There made for BBC Creative by Nexus Studios, The Mill and Factory, directed by Kibwe Tavares, Jonathan Gales, Paul Nicholls.
Kiyan Prince Foundation, Long Live the Prince made for Engine, Framestore, nineteentwenty and String and Tins, directed by David Dearlove.
Frontline19, Hopeline19, One Crisis Has Caused Another made for adam&eveDDB by Academy, Selected Works and Factory, directed by Novemba.
Channel 4, Paralympics, Super. Human. made for 4creative by Serial Pictures x Somesuch, Time Based Arts and Factory, directed by Bradford Young.
The International Paralympic Committee, WeThe15 made for adam&eveDDB by Pulse Films, Untold Studios and 750mph, directed by Sam Pilling.
To see the other categories and shortlists visit the British Arrows website.