2019: the year of the Peach
What a year it's been. New name, new platform, new mission and lots of events.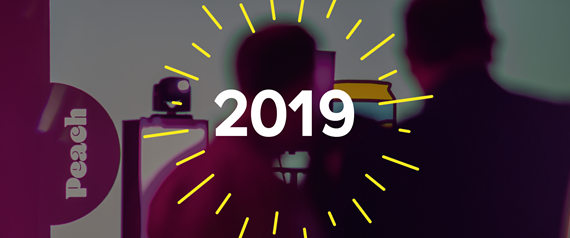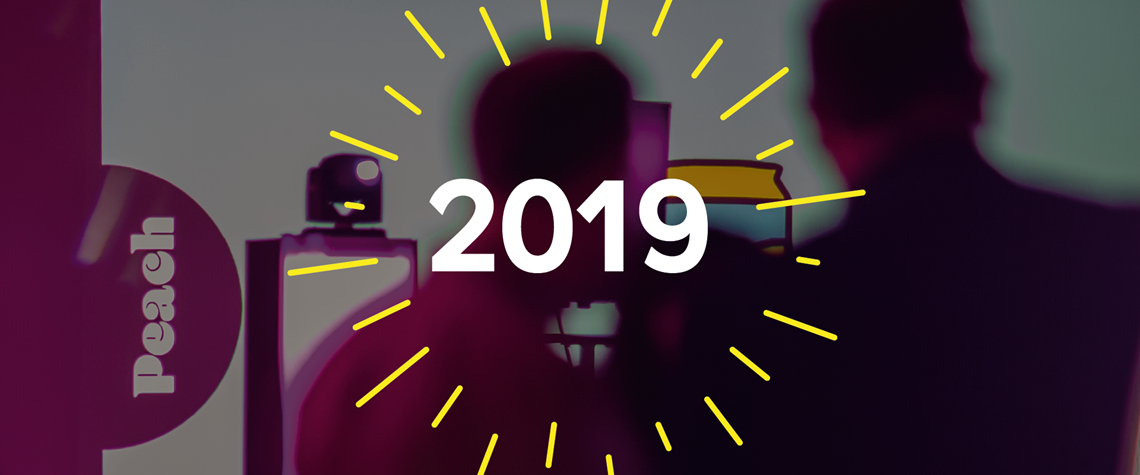 This year has been a huge year for Peach. With a new name, mission and platform 2019 has set us up for the next decade.
A new name — and new mission
In March we launched the new brand for our company. When IMD and Honeycomb came together at the end of 2017, we knew we wanted to come up with something that really represented the new company, and most importantly, our new mission.
Similar to the challenges of getting video ads to TV that we saw 20 years ago, now we're seeing the same kind of problems with managing video ads across numerous digital and social platforms - mainly problems with: efficiency, simplicity and security. Based on research we conducted with CoLab* at the beginning of 2019 we were told again and again that people were struggling. Just two examples:
Getting hold of the right ads to load into platforms or send to media owners is a big issue. Two thirds of the people we surveyed agreed that sourcing is "slow and complex" and "prone to inaccuracies". That means people waste time getting the right content, sometimes it's wrong anyway and then campaigns get delayed (something unheard of in the world of TV).
Almost everyone we surveyed regularly had trouble with sending or receiving files and tags. They agreed or strongly agreed that this results in campaign delays. Around 80% of those sending high volumes of ads said that these delays have a direct media or creative cost.
By organising and automating processes and helping reach any screen anywhere, Peach is working to make lives easier for those working in video advertising.
2019 saw us continue to build out our platforms to help source, format and distribute digital, and linear, advertising content — without the faff. In 2020 we will be building on that, especially as we further develop our most ambitious vision of the future — our new platform.
A new platform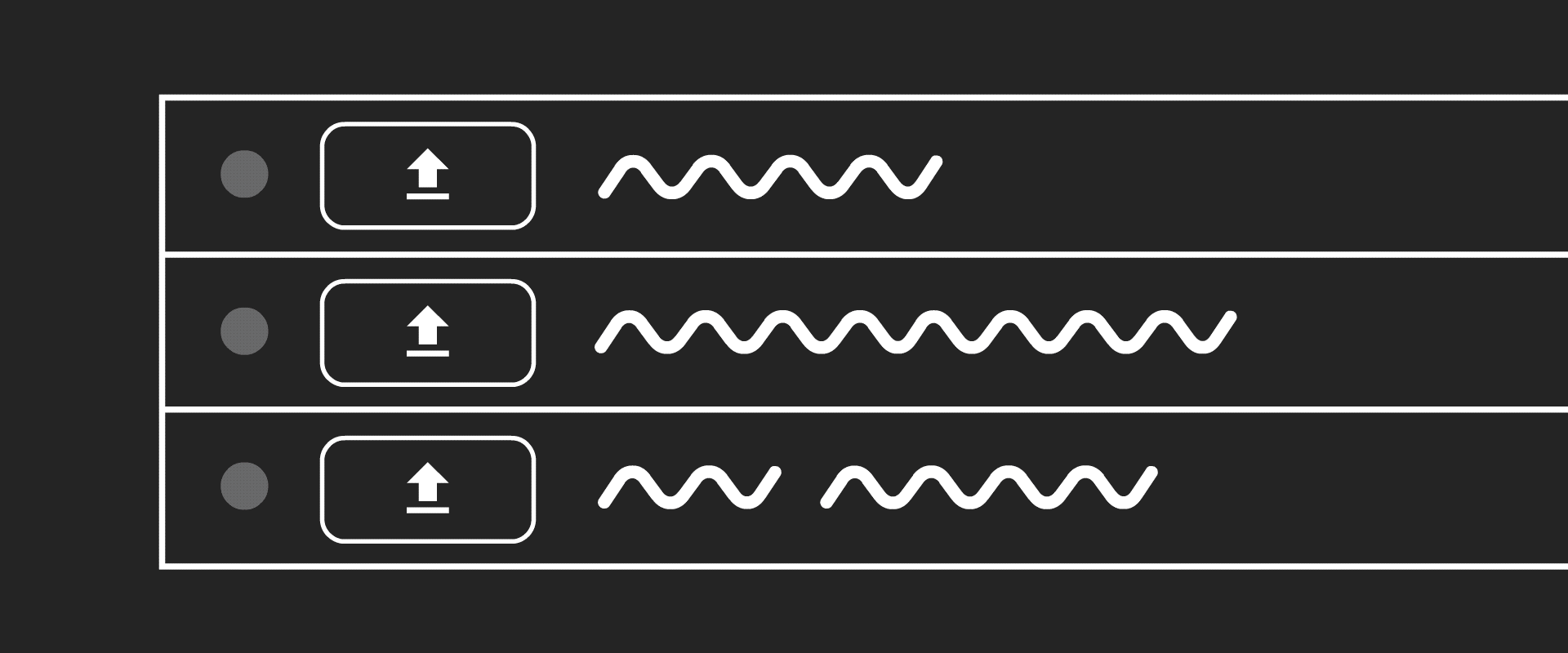 In July we launched our new platform, simply called Peach. This is the future of our business, and we are incredibly excited about the new capabilities that it offers to our clients. Built for our any screen future, it is designed for all video ads in any aspect ratio wherever they might end up: social, digital, publisher, media agency, TV broadcasters and more.
Kiran Earwaker, the product manager for the Peach platform said:
"We have huge plans in 2020 for the new platform — from exciting new features that aim to upgrade how the advertising ecosystem works, to design improvements, and lots of useful changes to make our users lives easier. We are deep into research and design concepts right now, so can't say too much, but keep your eyes peeled for updates."
Want to know more about Peach? Check out our launch blog post and aspect ratio update details.
Going global
Over the last year we made some huge moves globally. Not only did we announce a major investment in Latin America with A+V, but we also started a collaboration in the US with our friends at Comcast Technology Solutions. Beyond that we continued to grow around the world, from Brazil to Australia.
Celebrate
In 2019 we celebrated our new mission, name and platform by holding events around the world — in London, Shanghai, Cannes, Sydney, Paris and New York City. Keep an eye out for more events in 2020.
London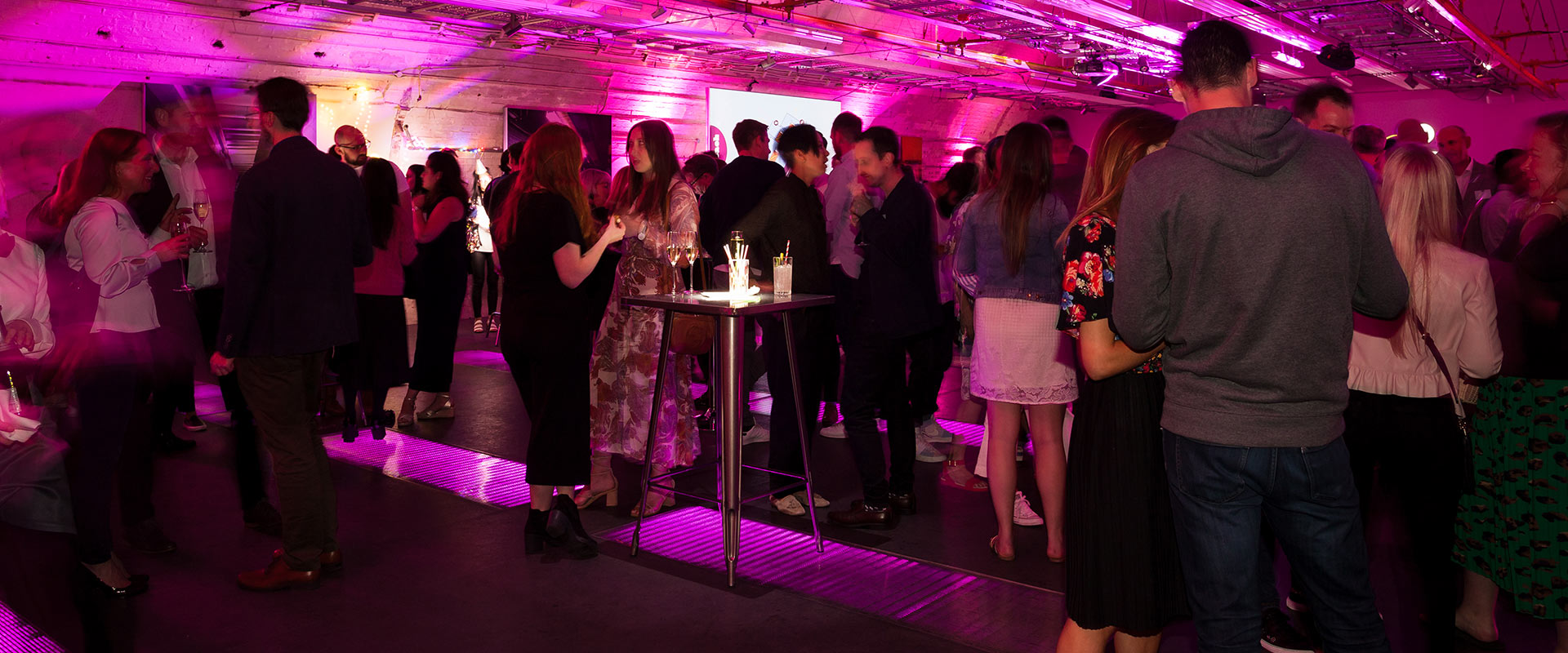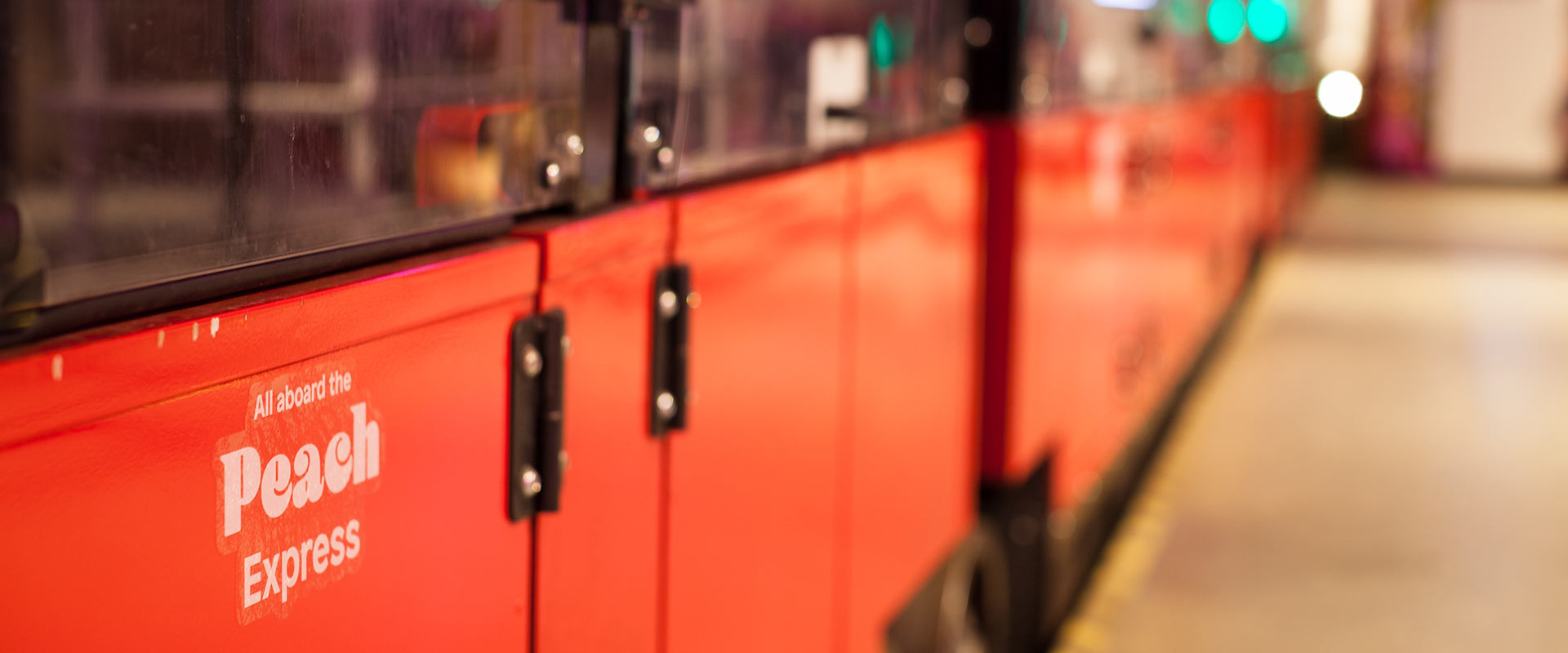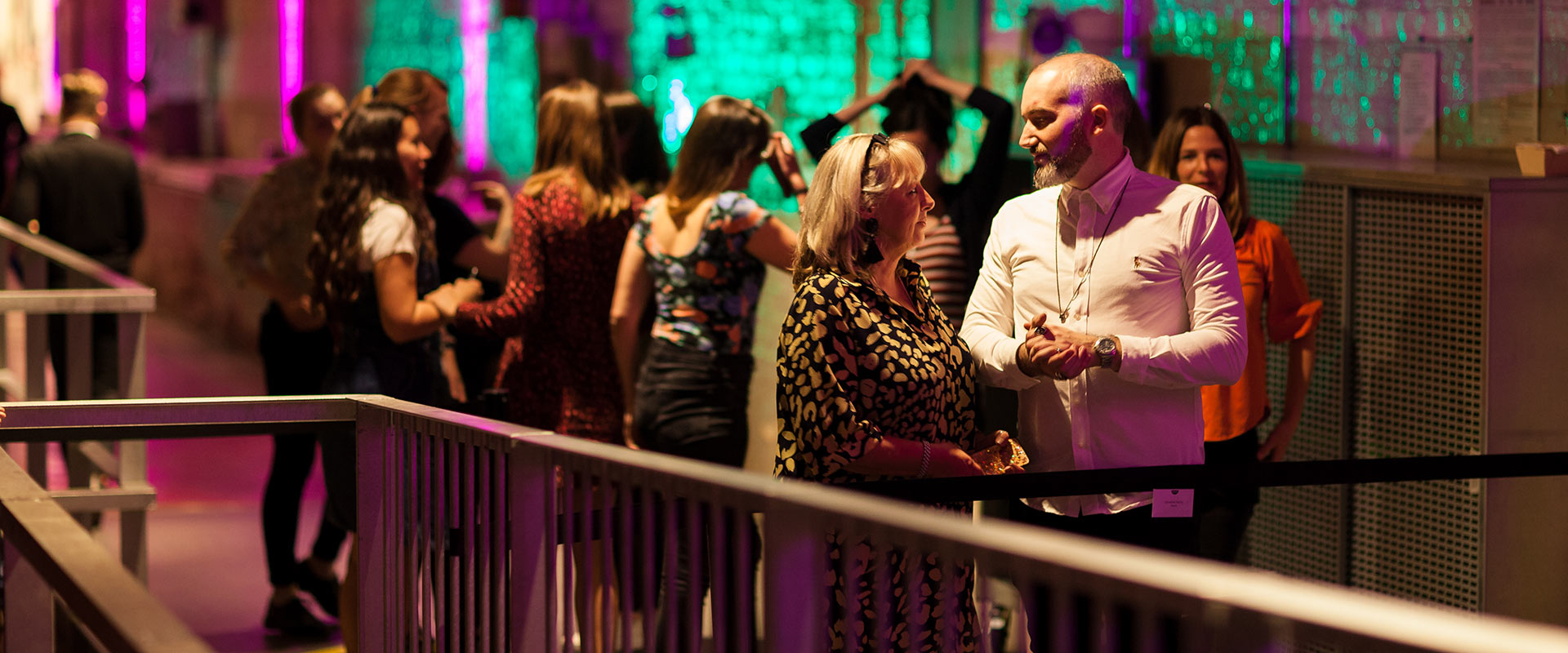 In May we welcomed guests to the amazing Mail Rail Museum in London to celebrate our new brand. It was an amazing night, with rides on trains deep under the streets of the city, music, dancing, GIF making and much more. Check out the gallery…
New York City
In September we co-hosted an event with Comcast Technology Solutions called 'Less Time? More Screens.' at the offices of Framestore. We had a chat with Kay Hsu ( global director of Instagram Creative Shop), Andy Bird (CCO of Publicis North America), Jesse Brihn (director of film production at Droga5), Charles Howell (MD at Framestore) and Pat Murphy (founder of MCA) chaired by Little Black Book founder and CEO Matt Cooper. Read more and watch the video…
Shanghai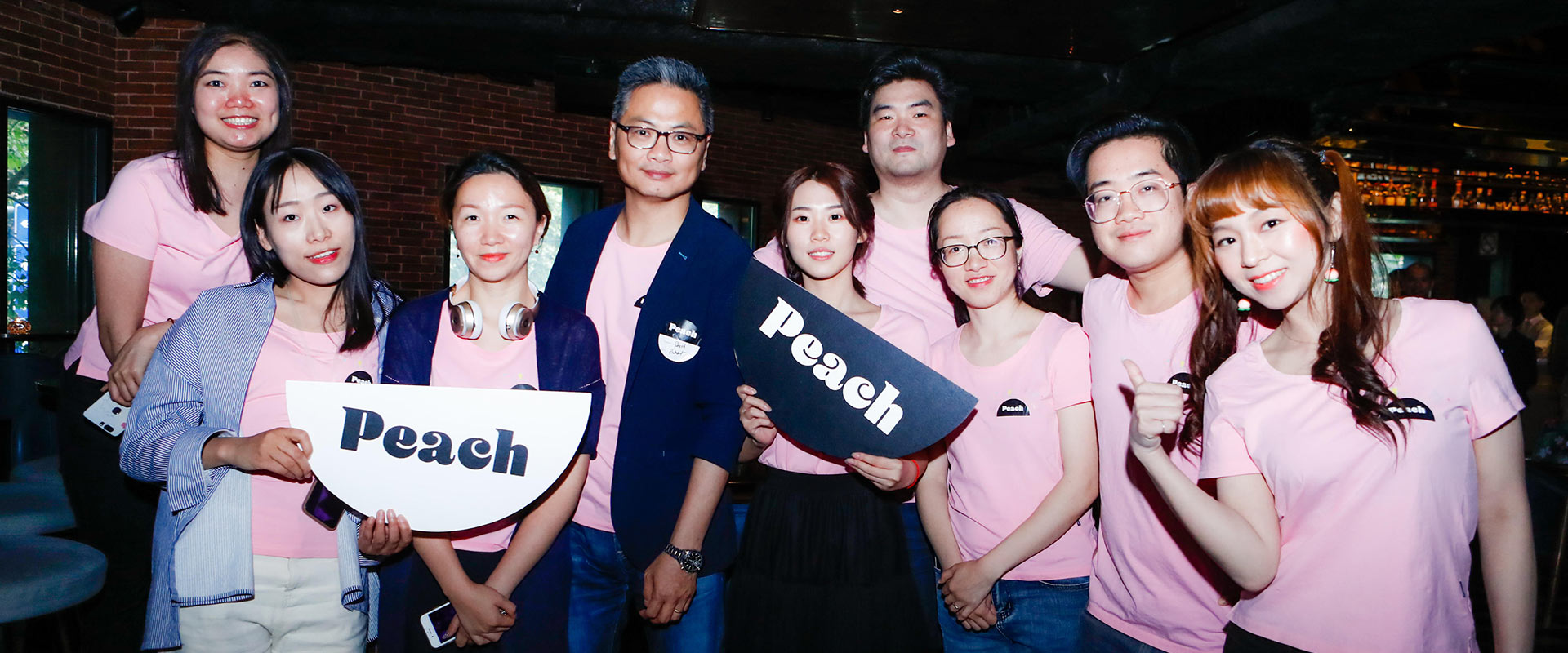 On May 21st we celebrated the new brand in China.
Paris
'Digital Love', our first PeachLive in France took place in April, just a few days after we launched the new brand. Laure Debos (General Manager Data Sciences at Publicis Media), Laurent Bliaut (DGA Marketing and R & D at TF1 Publicité), Stéphane Martin (General Director of the ARPP) and Laurent Destouches (Development Director of France, Peach) came together to share their knowledge on addressable TV and digital video advertising. Watch the videos on the blog post…
Sydney
Brett Poole (MD at Finecast), Mark Frain (CEO at MCN/Foxtel) and Scott Davies (CEO at Never.no) joined us at our first PeachLive in Australia to launch our new brand. Called 'Future Proofed' we explored the potential of the new media landscape. From the latest digital innovations to new opportunities to shift the dial on efficiency, reach and impact. Read more…
Cannes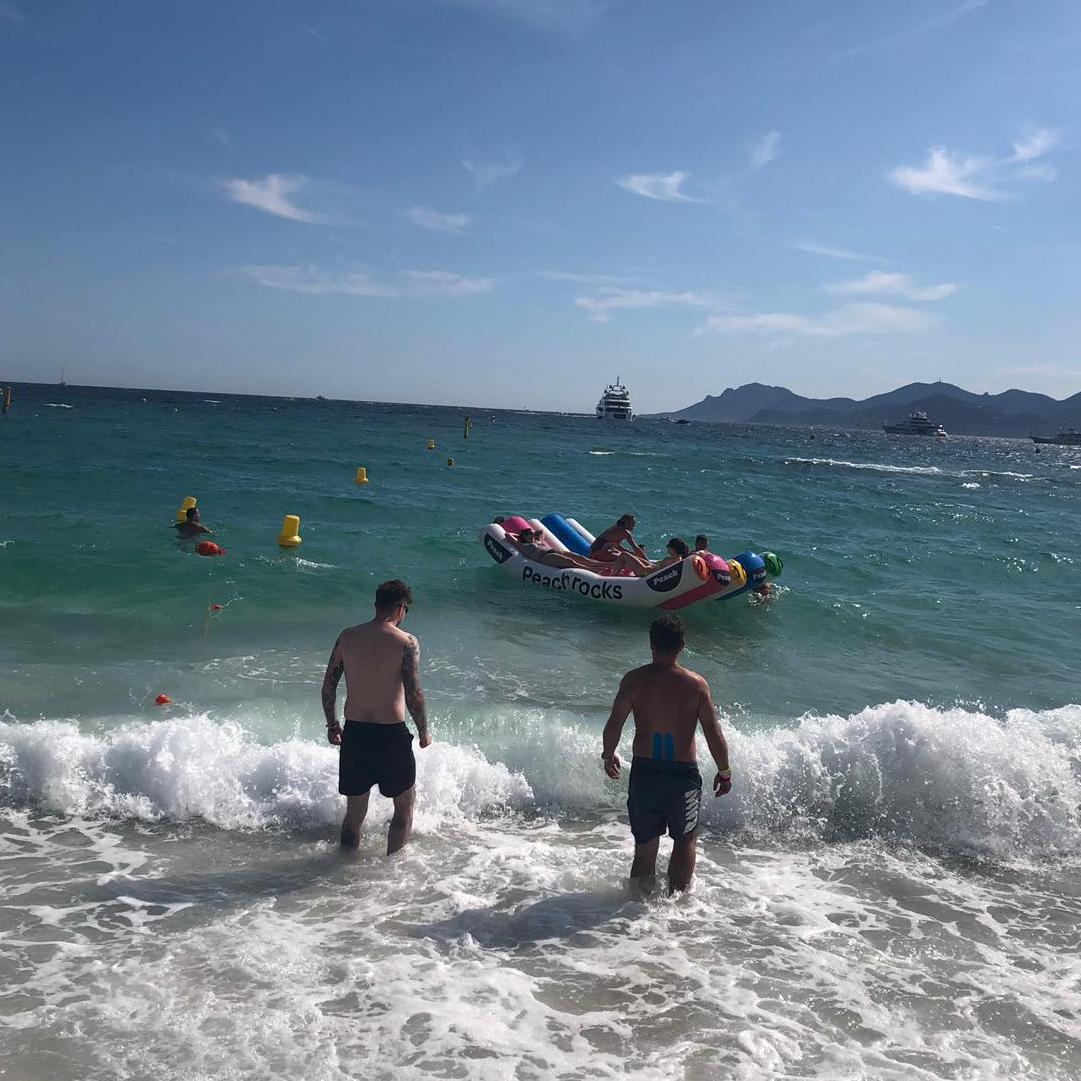 Parties and conversation were had in plenty again this year at Cannes as we marked our new brand. As ever we had a crazy float that everyone got to laze about on the LBB Beach.
This year, with help from The Drum, we put on a PeachLive event with David Kassler (Global CEO of Tag), Kevin Lemberg (Head of Partnerships at Comcast Technology Solutions), Jillian Gibbs (Founder and Global CEO of APR Co) and Ross Priestley (Group Commercial Director at Peach) in which we talked about the challenges of globalisation and localisation. Read more…
Fastrax goes to 11
Fastrax is the Peach product  that helps gets music videos to broadcasters and publishers. In November we relaunched Fastrax with a new look and new pricing — making it much simpler for companies to work with them. A set of three simple packages ranging from £150 to £350 per music video.
James Elden from Fastrax said:
"We listened to a lot of feedback over the past few years and wanted to make Fastrax easier and more accessible. We stripped back what we do, found what was of most value to all of our clients and worked with that in mind.

Right at the top of the list was working towards empowering everyone to be able to get the most out of a video campaign."
Want to know more about Fastrax — take a look at the new website.
Growing our very own Peach forest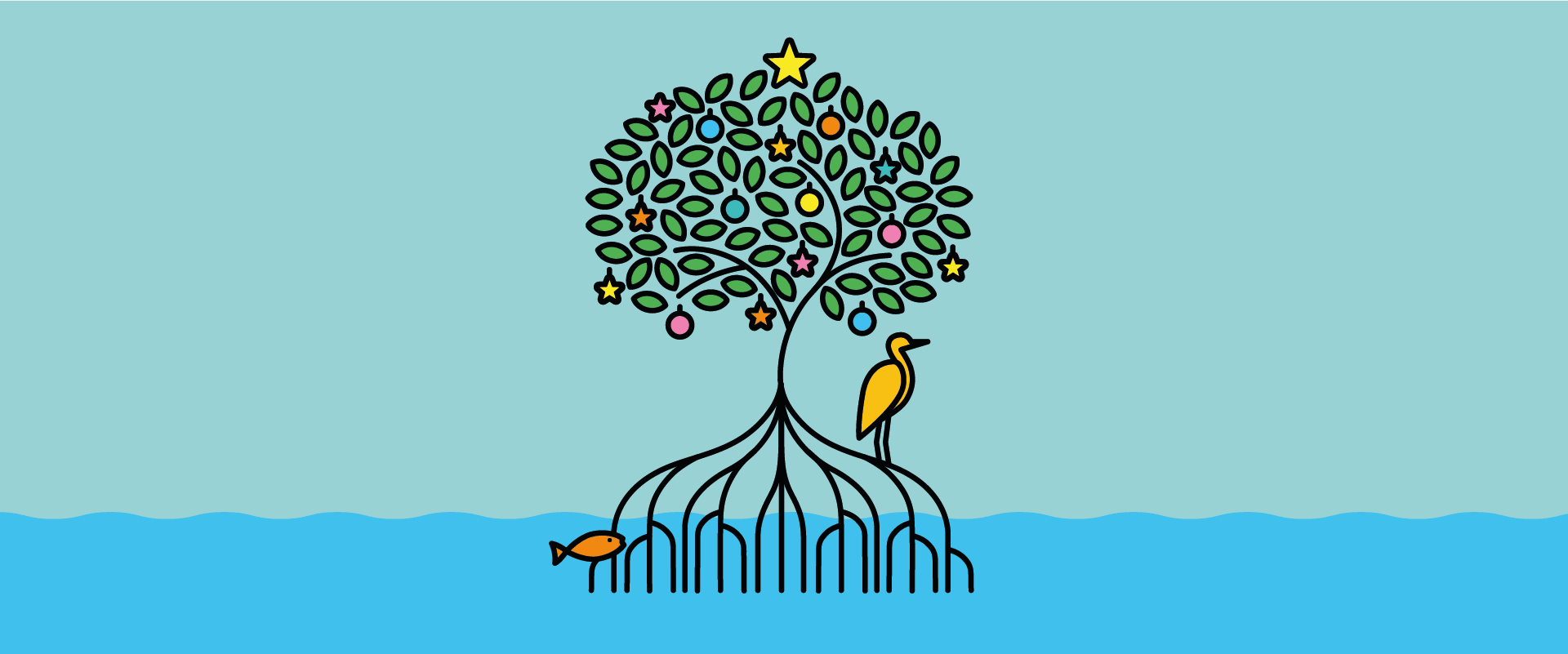 And finally, at Christmas, we even planted 50,000 trees as our an alternative to our usual gift giving. Teaming up with Tree-Nation we planted mangrove trees in Madagascar. The Ceriops Tagal — or yellow mangroves — are critical to the support of animal habitats, land reclamation, and local folklore. They protect against flooding for Madagascar's incredibly diverse animals and plant life — the vast majority of which cannot be found anywhere else in the world. Plus, they pack a terrific environmental punch.
Simon Cox, CEO of Peach said:
"Over the last decade we've massively helped reduce the carbon footprint of the video supply chain by removing tapes, discs and couriers. We're proud to have been at the forefront of this move to online — and this Christmas we want to try to do something more."
You can read more about the project in our blog post, or you can read the article on LBB that talks about how the journey or one bottle around the world led us to the decision to change our usual gift giving.
•••
*Key media agency personnel within 4 of the 6 major advertising holding groups, representing well over half of Europe's digital media spend, as well as more than 30 independent agencies, were surveyed and interviewed. — Tom Bowman, CoLab 1st March 2019. To read the full report by CoLab Consulting, an independent research body, please get in touch with marketing@peach.me.